Tatum Public Library revived with all new resources
Published: Mar. 10, 2023 at 1:49 PM CST
|
Updated: Mar. 10, 2023 at 4:52 PM CST
TATUM, Texas (KLTV) - The Tatum Public Library has new sitting areas, shelves and computer workspaces to meet the needs of the community and invite people to spend time.
According to Tatum Library Manager April Pettigrew, the library received $125,000 in grants last year to make holistic upgrades to the library space, and the new improvements are now ready to be shown off.
$100,000 came from the Tocker Foundation in Austin, which the library had contacted before the pandemic about needing a new circulation desk.
"Rather than an actual circulation desk, we just had two regular desks that came to us from the airport," Pettigrew said. The foundation responded by sending a designer to assess the whole library, offering support to renovate the space overall.
In addition, the Friends of the Library group coordinated a $25,000 grant from the Stillwater Foundation to supplement the project.
The shelving, lighting, children's computer, toys, desks and chairs — "everything is just about new," Pettigrew said.
Of course, the library was an important community space before the changes. "It was still a good library; it was just really dark," Pettigrew explained. And, people have been impressed by the new reception area.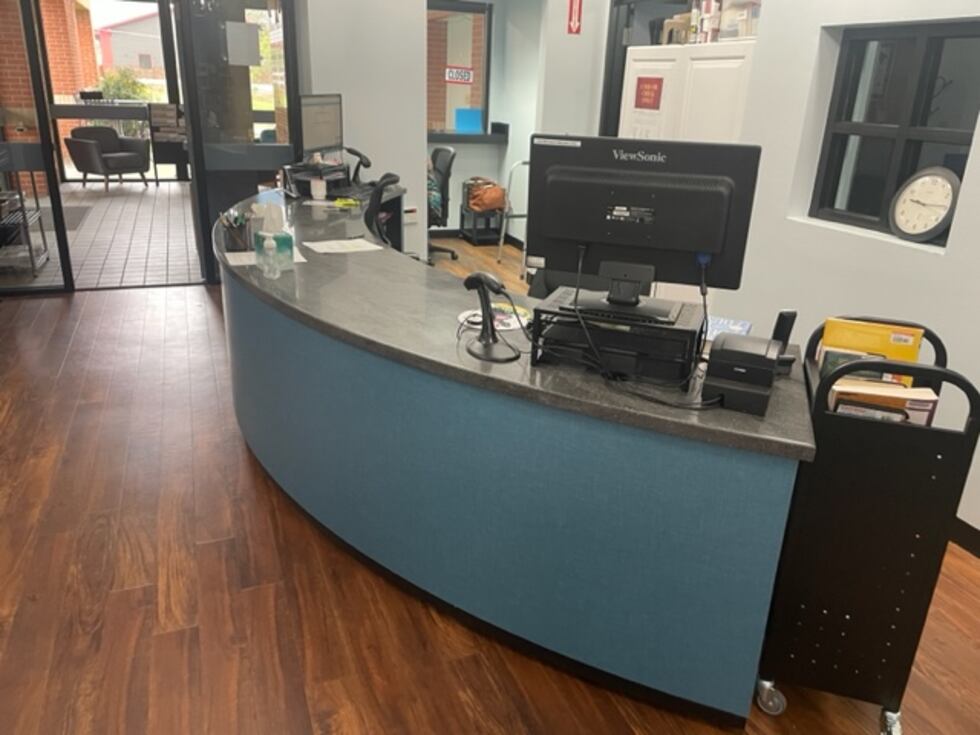 "We went for kind of a modern look, and you never know if people are going to like that, but they do. They really like it," she said.
All the shelves that hold the books are new, and space has been devoted to sitting areas, so people can come and feel at home. The kids have their own area to play in, and there's even a children's computer with interactive software.
"It has a lot of learning programs on there, with the alphabet, and they can draw on it," Pettigrew said. "It also has bilingual, so they can practice both languages: Spanish and English."
The library has a computer for adults right beside the one for kids, so parents who may have business tasks to complete can focus on their work and still have "good eyes" on their kids, as Pettigrew said.
The library makeover upgraded all the resources they had before to make the space as useful as possible.
"I think that's the goal for everybody who works in libraries — to improve the space and make it more functional for people, and I would really like this place to become the center hub of Tatum, so people come here for most of their needs because we've got computers," Pettigrew said. "We can help them with their computer needs; we do copies, faxes. There's a lot that you can do other than just look at books."
Over the years, libraries have evolved beyond being a simple archive for books. Most offer computers that enable you to do research or business.
"It's just one of those places we want people to come and hang out with us," Pettigrew said. "We don't mind it — we like it. We enjoy the people of Tatum very much. We're very grateful to the Tocker Foundation, to the Stillwater Foundation and our Friends group for helping us through this process."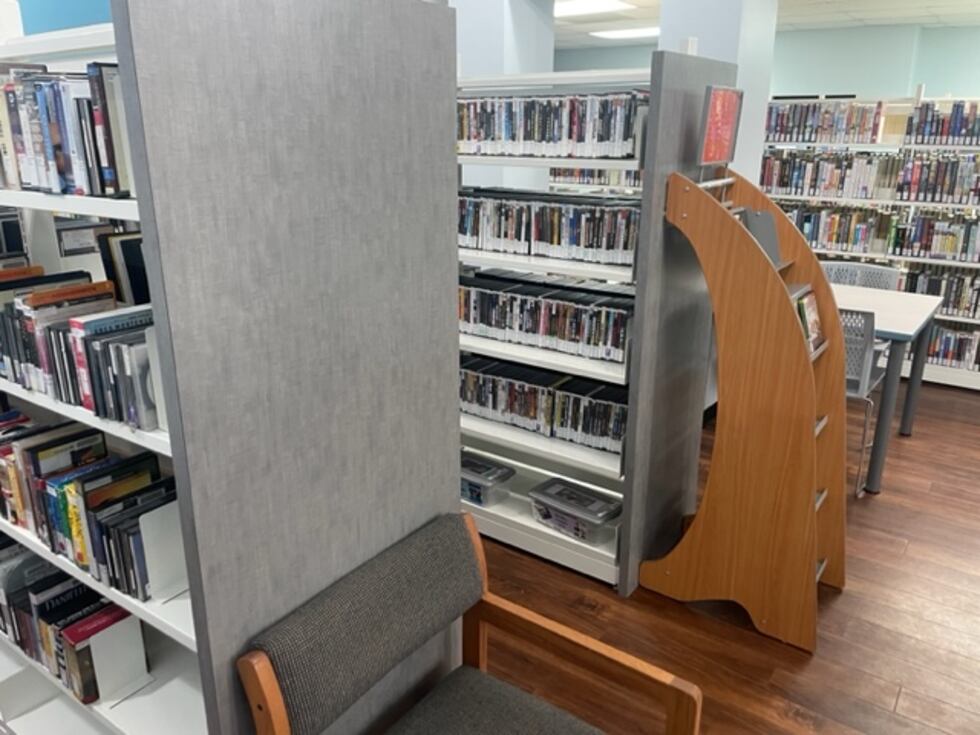 Copyright 2023 KLTV. All rights reserved.