3 arrested after Van police identify stolen vehicle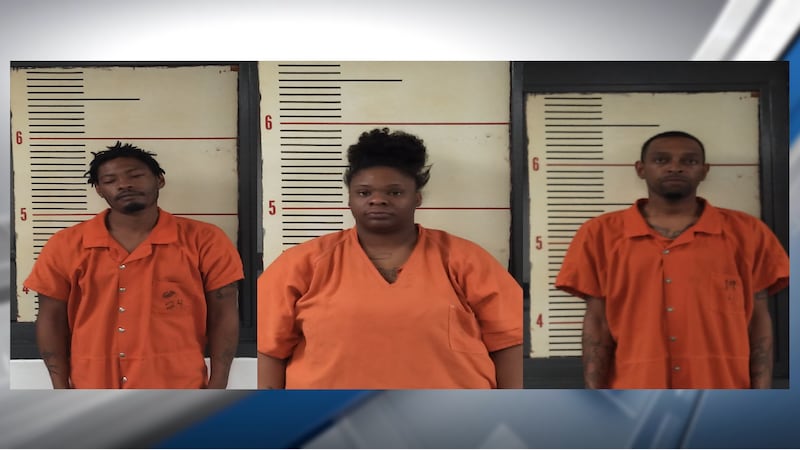 Published: Mar. 9, 2023 at 5:11 PM CST
VAN, Texas (KLTV) - Van police arrested three people accused of engaging in organized crime after the license plate on their vehicle identified it as stolen.
Jarrett LeDaniel Kyles, 33; Arkia Renee Ford, 28; and Angelo Tyquoon Adams, 37, were arrested after a traffic stop that happened overnight Tuesday, according to Van Police Chief Melissa Davis.
They were driving on I-20 when their license plate popped up on a police plate reader as stolen, Davis said.
After making the traffic stop, police reportedly found about eight pounds of marijuana in the vehicle.
All three have been charged with delivery of marijuana, theft and engaging in organized criminal activity, each with collective bonds of $110,000. Adams has been released on bond.
Copyright 2023 KLTV. All rights reserved.