Kitchen Pickin': A tea...spoon, and a book cooks up memories
Published: Feb. 23, 2023 at 6:20 PM CST
EAST TEXAS (KLTV/KTRE) - This week on Kitchen Pickin', Jeff shows off a very small part of a new mug collection and Steph squeals at a book.
Mugs from around the U.S.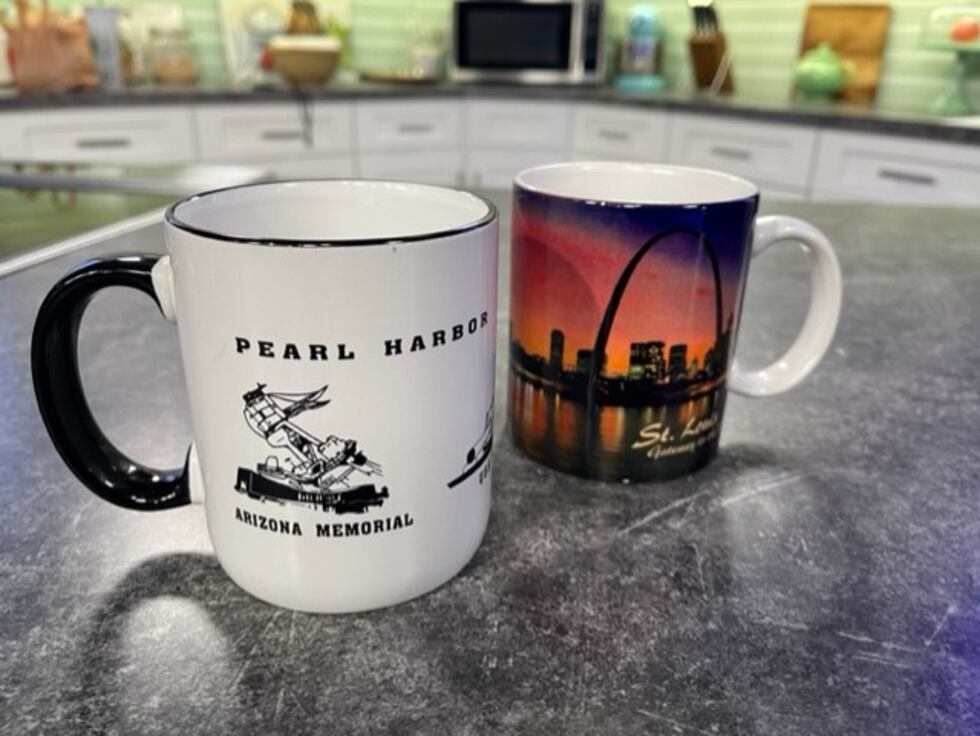 Jeff: These were found at an estate sale. I've said it before, but I'm a sucker for coffee mugs. These will either make me more of a sucker or break me of buying them. I found nearly 100 at this sale and started looking through them. I was putting aside each one I was interested in and then realized it'd be easier to just make an offer on all of them. These came from a couple who had been to each of the 50 states and bought a mug at each of them. I'm not sure yet if I have one from every state because I haven't even looked at all of them yet. But most are in fantastic shape and never used except on display.
Steph: It's a good thing that people love coffee and tea because you have a lot of cups to sell now! I helped out by buying the Mississippi cup, which is a beautiful blue and white one. They are all in perfect condition, as far as I can tell. You have a lot of work ahead of you, listing all of those.
Starbucks tumbler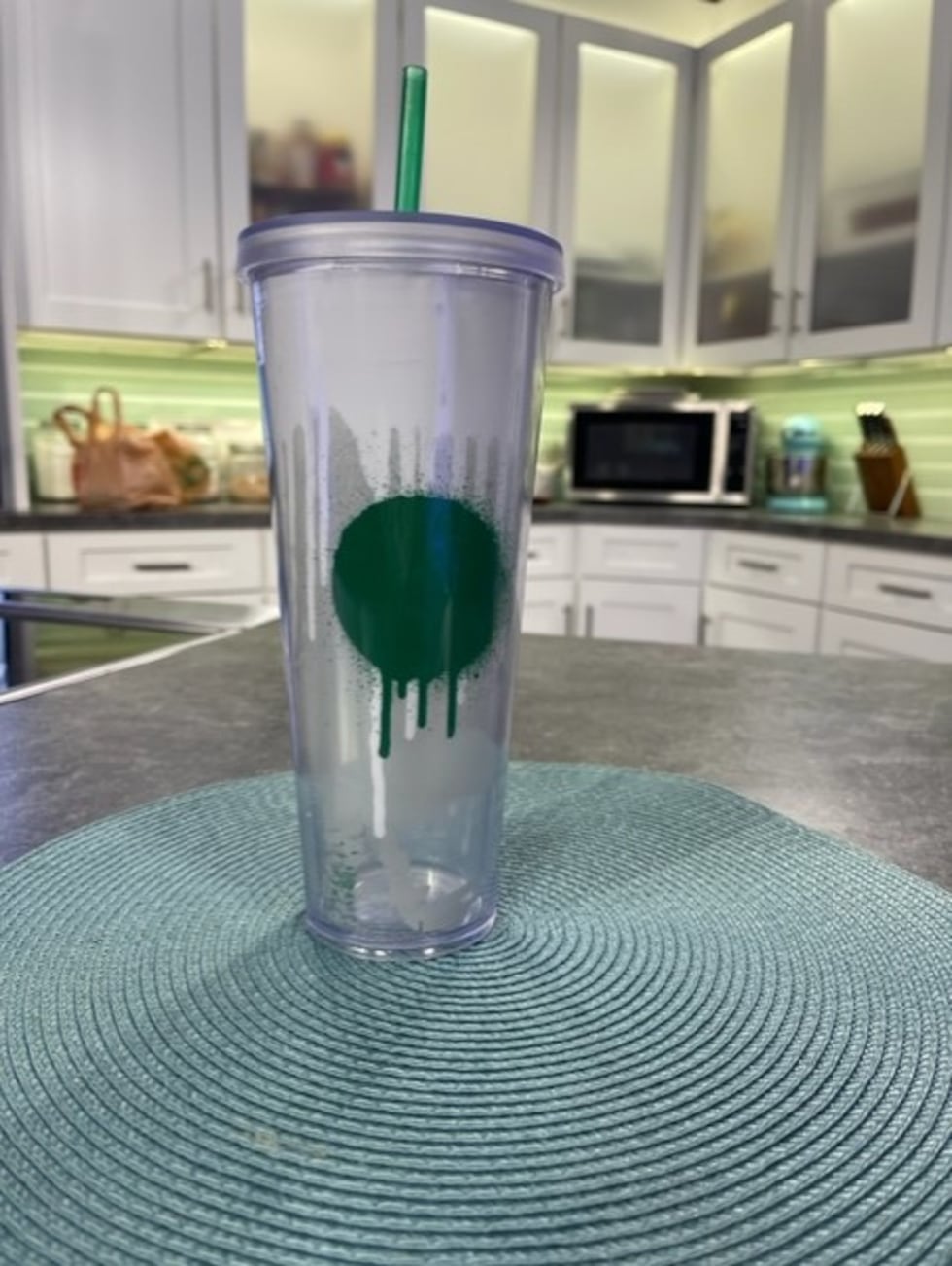 Jeff: We've had a lot of good luck with all things Starbucks, but especially with tumblers. When I first looked at it, I thought someone had spilled paint on it. But Mrs. Awtrey knew better and didn't hesitate to pick it up.
Steph: This was so unusual! Definitely looks like graffiti. I can't help but think it's a collector's item for people who collect Starbucks, and a lot of people do.
Tea spoon (infuser)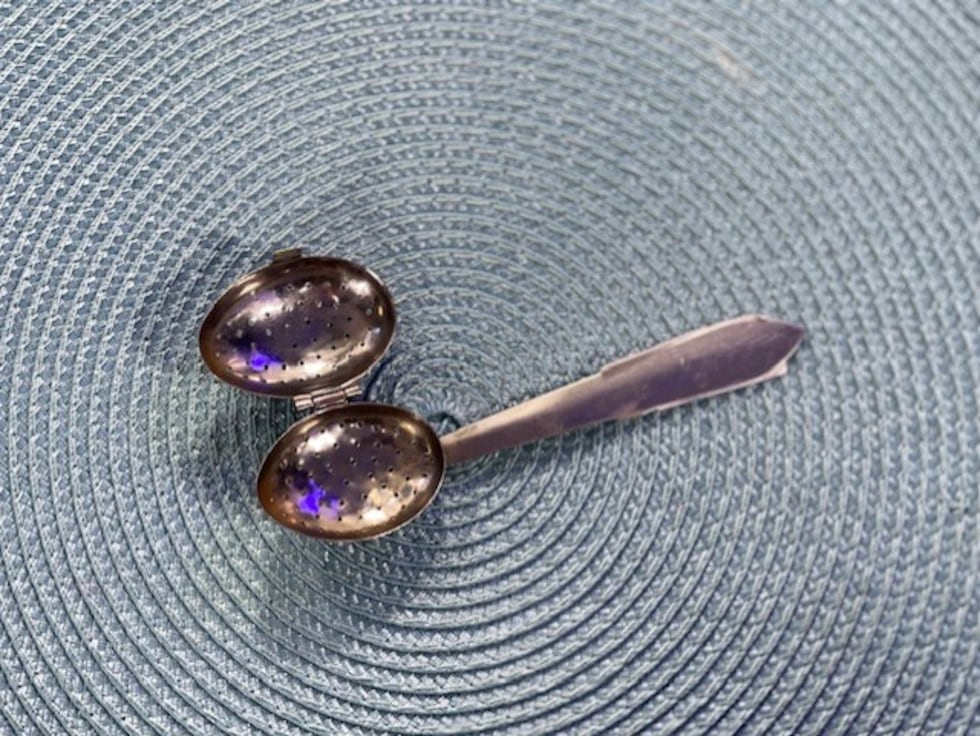 Jeff: This is not a teaspoon but a tea spoon. It's obviously vintage and used to make tea with pure leaves. I didn't know any of this before Saturday. Just a cool little contraption at the right price.
Steph: I like this a lot. Most of the time you see tea infusers as a small stainless steel ball that loose tea leaves are put into, and then steeped in hot water in a tea cup. I love that this one is shaped like a teaspoon. It's just cute. We think this was made in the 1950s.
Fitz & Floyd salt and pepper shakers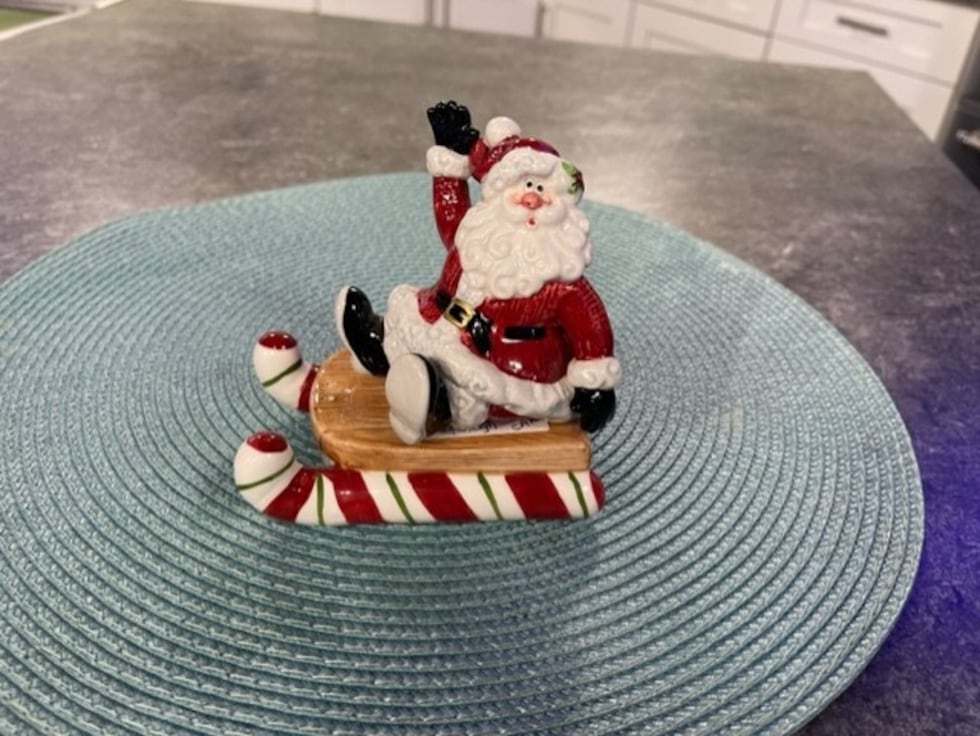 Jeff: Salt and pepper shakers are always something to take a good look at. So is Fitz & Floyd. I was very impressed Steph was able to guess the branding right away.
Steph: Fitz and Floyd has a beautiful look; rich colors painted on porcelain or ceramic giftware, accessories and tabletop products. It actually was founded in 1960 in Dallas. I used to find some beautiful pieces from their line of Christmas serveware at SteinMart before they (sob) closed.
Julia Child book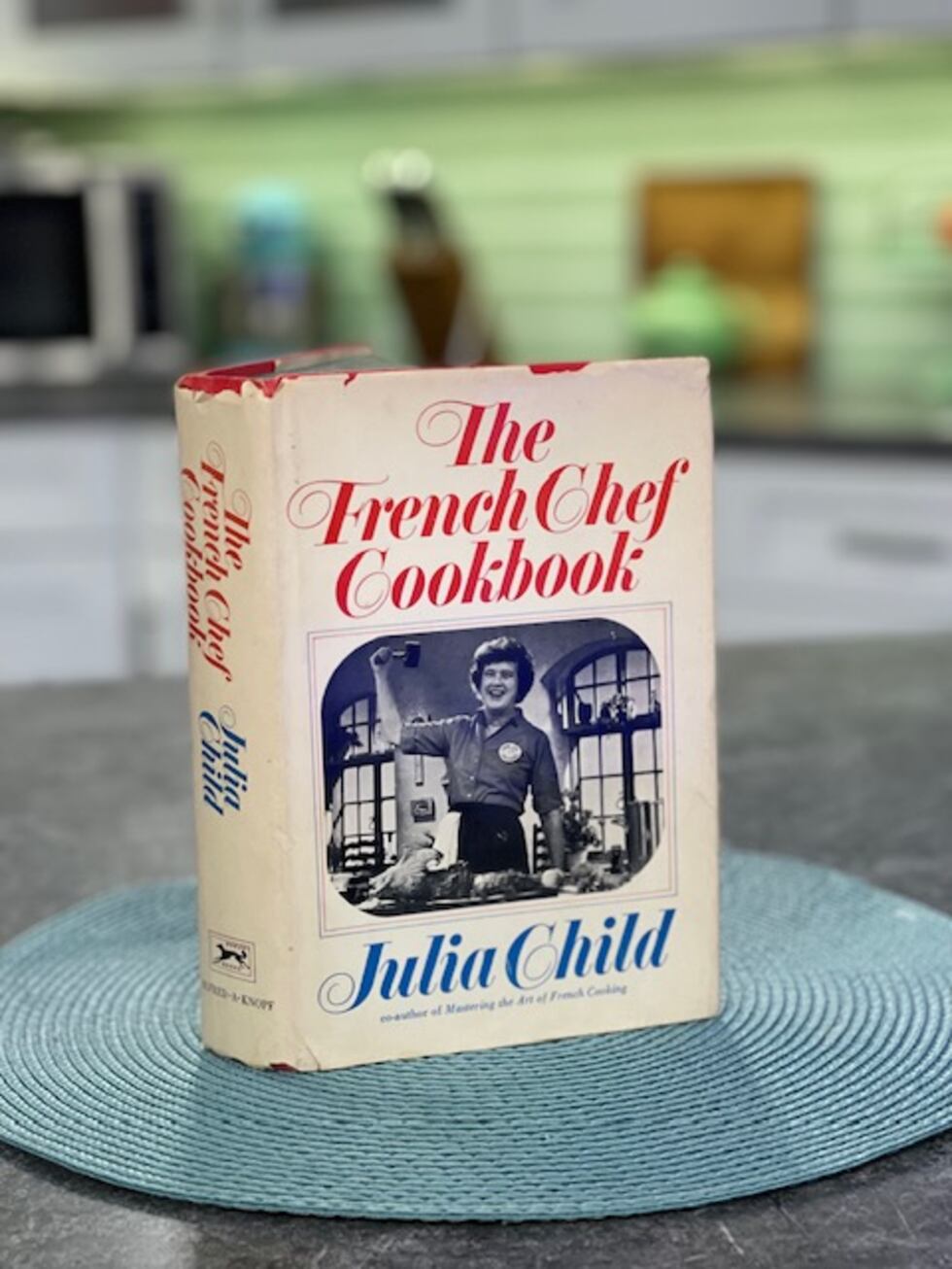 Jeff: I always look at old books and I rarely buy them. But I really wanted to bring this on the show. So I looked inside to see if it was a first edition and discovered that it was a book club edition. That's not as good as first edition, but good enough to buy for $2. My first exposure to Julia Child was the movie "Julie and Julia," which I loved.
Steph: Jeff didn't realize I was a Julia-phile. I guess I haven't ever had time to bore him endlessly with stories about her, lucky for him. I do love her and all she accomplished, and it was my Granddaddy, my mother's father, who introduced me to her years ago. I have his copy of this book, which is made up of the recipes from her PBS shows over the years. I love it. Without Julia, we wouldn't have the wonderful food TV environment we've had through the years. She was the creator of it; maybe someone else would have eventually started it, I don't know. But I credit her with it all.
Copyright 2023 KLTV. All rights reserved.