Pepsi to bring Peeps-flavored soda to store shelves this spring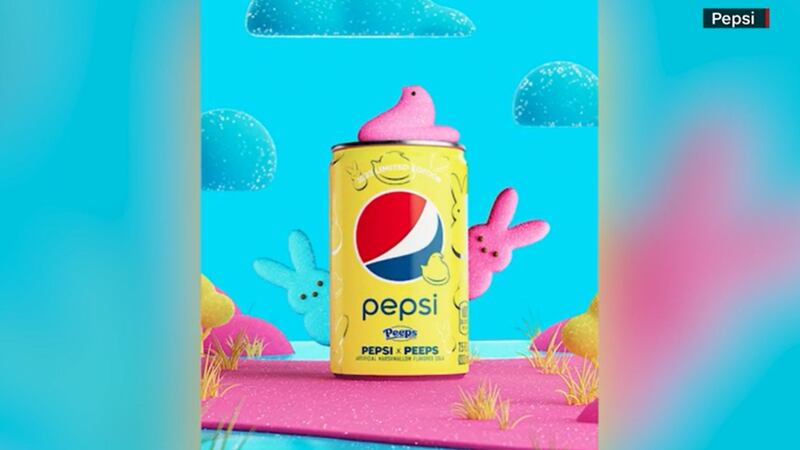 Published: Feb. 14, 2023 at 6:43 PM CST
(CNN) – Fans of Peeps can now drink the Easter holiday treats thanks to Pepsi.
The soft drink manufacturer is bringing a soda flavored like the marshmallow candies to store shelves.
The "pillowy-soft marshmallow cola flavor" will be paired with the iconic Peeps-inspired design in vibrant yellow packaging as a true celebration of the upcoming spring season.
Pepsi X Peeps originally came out two years ago, but only a few cans were given away in a contest.
Marketers at Pepsi noticed some of those cans ended up reselling for thousands of dollars.
This year, they're rereleasing the soda in 7.5 ounce mini cans and 20 ounce bottles, but only for a limited time.
To find out if stores near you will be selling the Pepsi X Peeps soda, visit Pepsi's product locator.
Copyright 2023 CNN Newsource. All rights reserved.