Icy conditions cause damage to trees, homes around Tyler
Published: Feb. 1, 2023 at 9:54 AM CST
|
Updated: Feb. 1, 2023 at 12:45 PM CST
TYLER, Texas (KLTV) - Across East Texas, ice is weighing down trees and limbs. In some cases, it's causing them to come down onto homes.
Around 9:15 a.m., neighbors say a woman was inside her house in the 1100 block of Amherst Drive when a tree came down. While the woman was shaken up and scared, she is OK. Tyler firefighters responded to make sure there were no injuries.
Tyler police report similar situations in other residential areas and sidestreets. Main roads remain clear.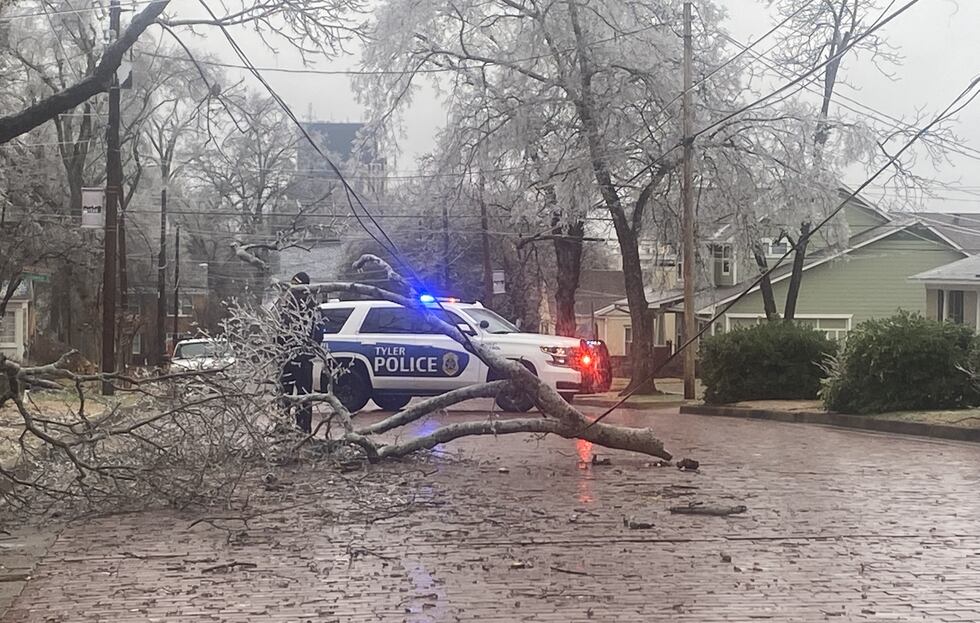 Copyright 2023 KLTV. All rights reserved.