First Alert Weather Day: Winter Storm Warning in effect until Wednesday morning
Published: Jan. 30, 2023 at 6:40 AM CST
|
Updated: Jan. 30, 2023 at 4:24 PM CST
TYLER, Texas (KLTV) - A Winter Storm Warning is in effect for several East Texas counties until noon on Wednesday. Sleet and freezing rain are likely in the warned area with ¼ to ½ of an inch of ice possible on elevated surfaces along with bridges/overpasses.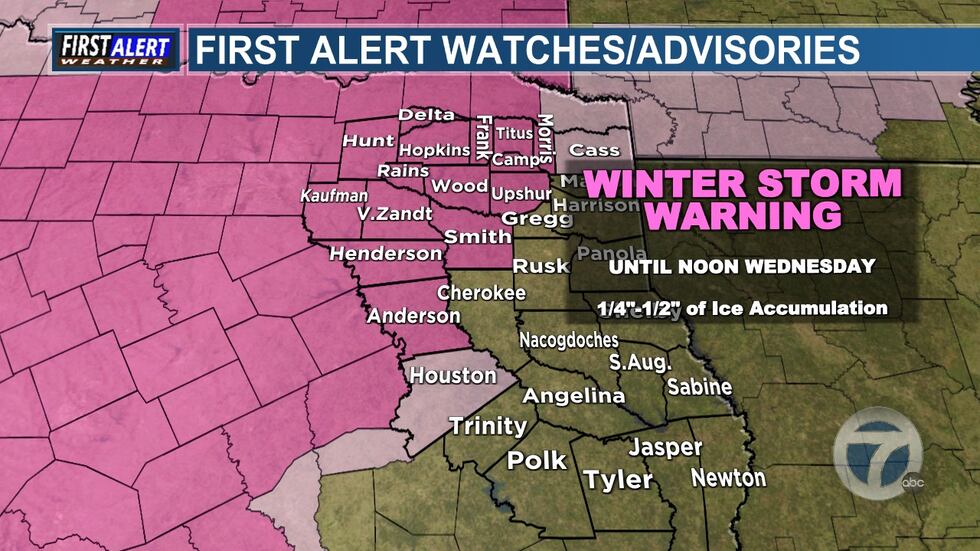 Driving conditions could be hazardous in this area. Please use www.drivetexas.org to see which areas are iced over.
A good part of the DFW area is already iced over and travel in that area is very hazardous already. A First Alert Weather Day will be in effect through noon on Wednesday for the potential of icy roadways, generally in the Winter Storm Warning areas.
By Wednesday afternoon, temperatures should rise above freezing and the rain will be just rain. Some thundershowers will be possible then as well. Rain starts to taper off on Thursday afternoon. Plenty of sunshine is then expected on Friday, with partly cloudy skies on Saturday and Sunday. Please drive carefully. If you don't have to get out on Tuesday or Wednesday morning, you would be better off, but if you do, Please use extreme caution.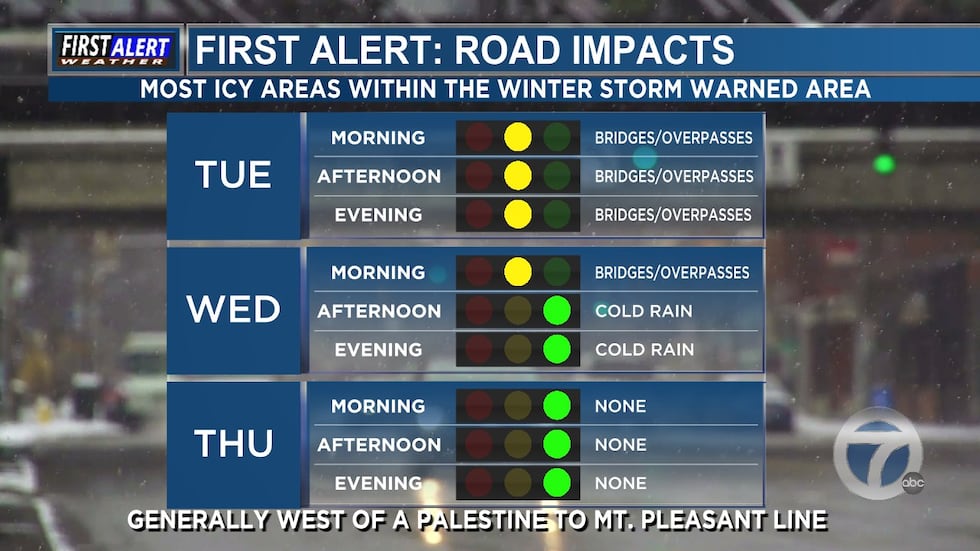 Copyright 2023 KLTV. All rights reserved.