Kitchen Pickin': Camping nostalgia
Published: Jan. 27, 2023 at 4:26 PM CST
EAST TEXAS (KLTV/KTRE) - Jeff got to check out a few garage sales, as the weather was nice enough to cooperate. But it was free items from a friend that stole the show this week.
Mars candy tins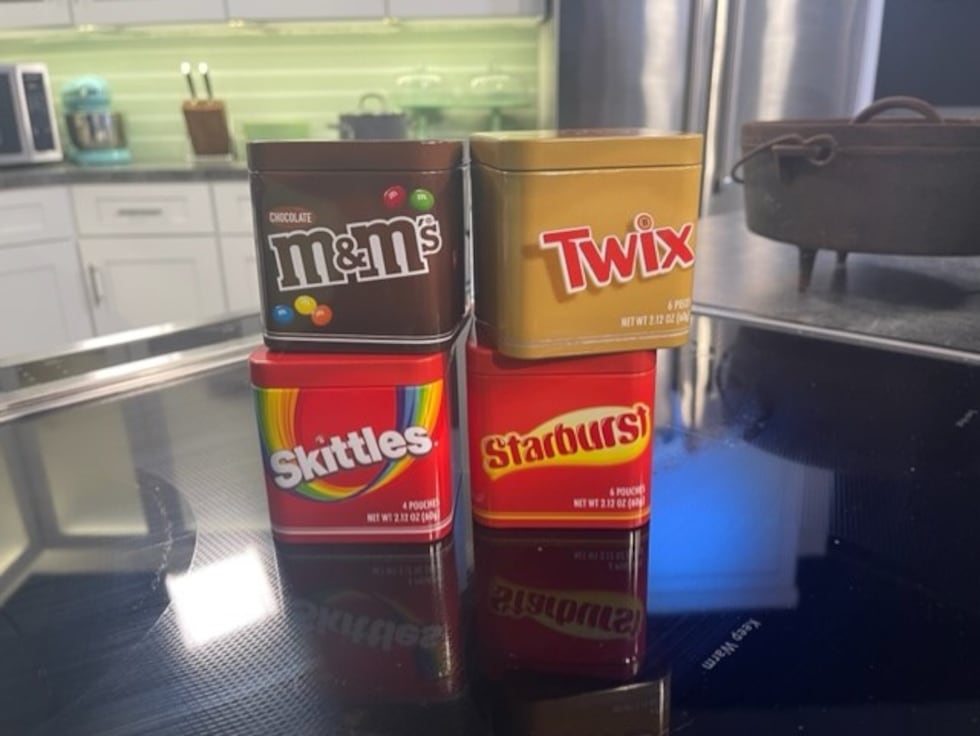 Jeff: More branding opportunity. M&Ms are particularly popular but I'll probably sell these as a set.
Steph: Devyn and I brainstormed some fun ideas for these little guys! Chalk storage for kids, planters for small succulents, etc. They're really bright and cute.
Tupperware colander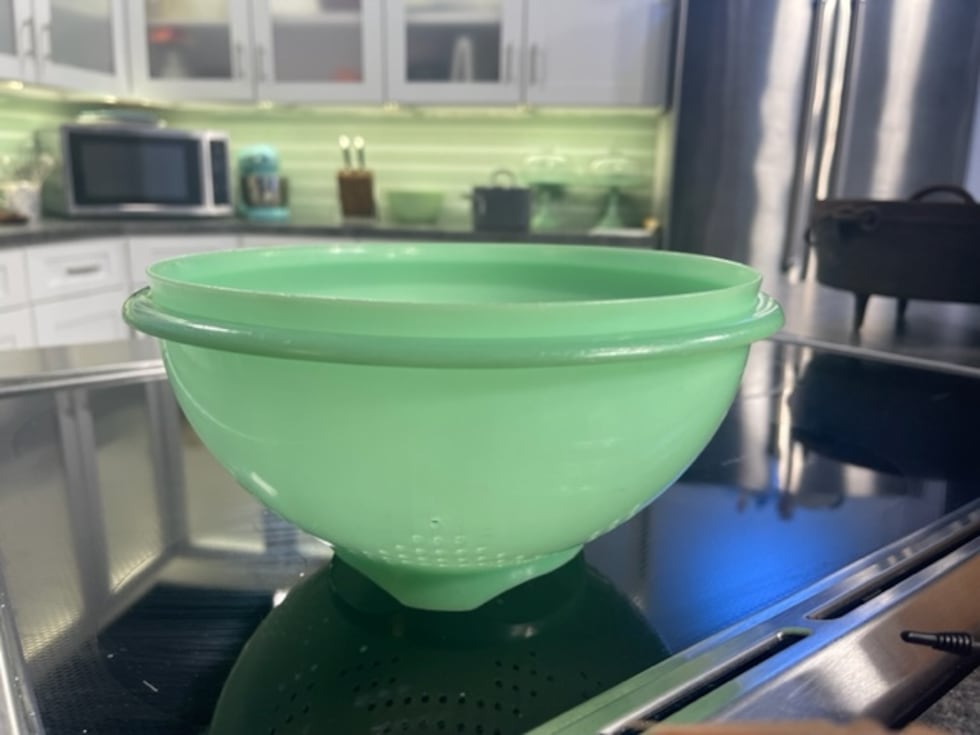 Jeff: This one has gone from a sentimental treasure to a running joke on Pickin'. It's the third time it's made an appearance on the show and the fourth time I've found. But it's still a nice, large colander and is very popular.
Steph: It is definitely our show's mascot, at the very least. And I'm sure someone out there is looking for it and will buy it very soon, because this is an awesome colander. I sure do love mine.
Cowboy coffee pot
Jeff: This may be my weekly favorite. It's a giant coffee pot that looks like it could fuel the whole cast of Yellowtone. Steph says the enamel finish brings out the white spots. The spout is filtered, which may be for if you prefer tea? I got this from a couple who know I like to pick and gave it to me for free! Actually, all three of the last items listed here were free.
Steph: This really is a great pot. I love how big it is because it feels like you could fuel a whole campsite full of people with a hot drink around the campfire with it. The enamelware is speckled, and some people call it graniteware because of that.
Cast iron Dutch oven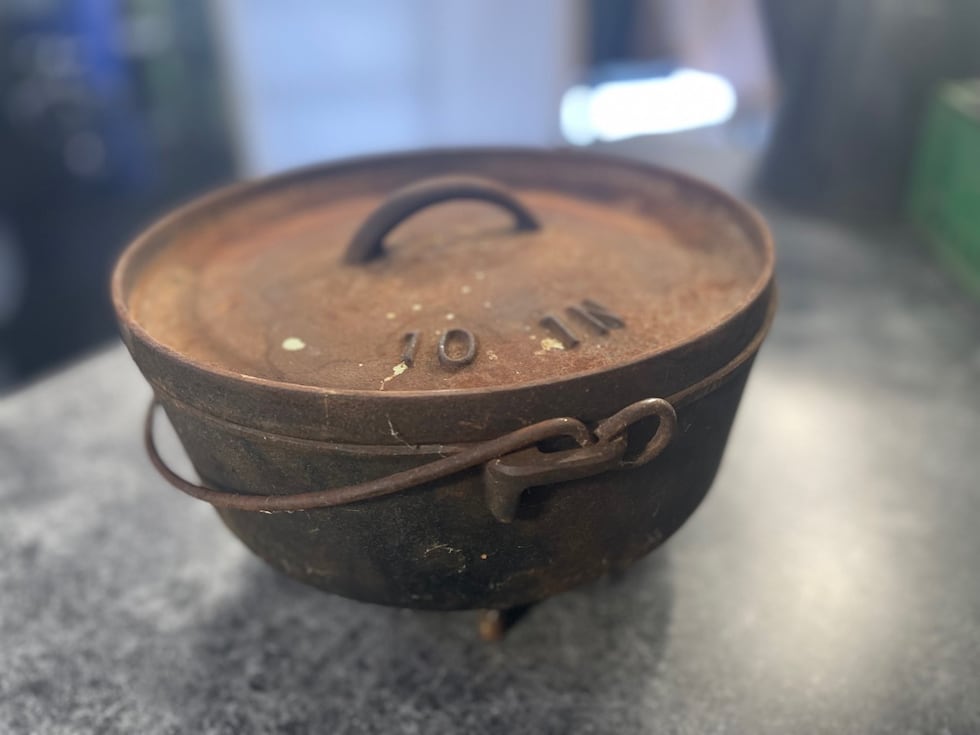 Jeff: This also screams vintage. This cast iron pot feels like it weighs an easy 15 pounds. I pictured a huge pot of baked beans. Maybe enough to feed the cast of Yellowstone. I like the legs on the bottom. Gives it some character.
Steph: This is an amazing piece! Those little legs allow it to stand in the fire so you can cook outdoors. Camping is so much fun. I haven't been since my sons were little, but now all your finds are making me want to go. I'll show you how to clean up this cast iron soon, by the way. No one should eat out of it as rusty as it is at the moment.
Coleman outdoor grill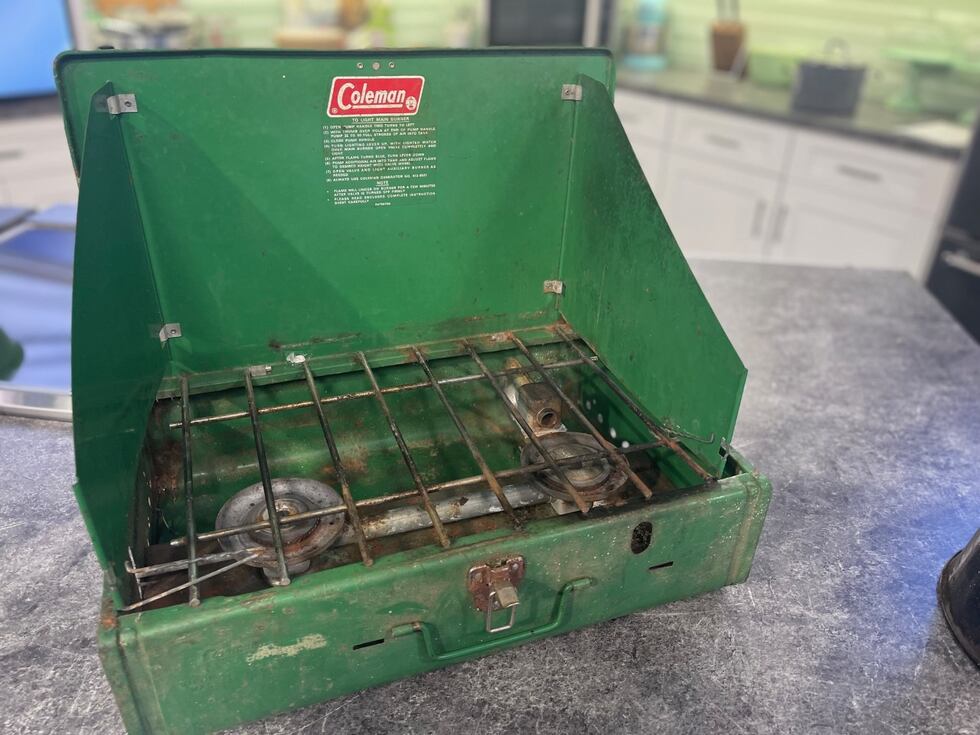 Jeff: Cleaned up, this guy can really go for some big bucks. Steph had some nostalgia flooding back when she saw this. I had never experienced a Coleman grill but I can see how the functionality and even the convenience could make it a really popular item. It also comes with a red propane tank that I left at home. A big thanks to my friends for these recent goodies. If nothing else, they were great conversation pieces today.
Steph: My heart really did flutter when I saw this. I absolutely loved camping with my parents when I was a little girl, and we had a Coleman stove just like this! It was the 1970s, and we camped in the Blue Ridge Mountains near Asheville, N.C. I can smell the sizzling bacon and simmering pot of coffee right now. I'm so glad you brought this in so I could share the memories.
You can watch previous episodes of East Texas Kitchen Pickin' by clicking here.
Copyright 2023 KLTV. All rights reserved.