Gov. Abbott attends groundbreaking for UT Tyler Medical Education Building
Published: Jan. 23, 2023 at 4:49 PM CST
TYLER, Texas (KLTV) - A groundbreaking ceremony was held Monday for UT Tyler's new Medical Education Building. The facility will be built in Tyler's midtown medical district and eventually house the new UT Tyler School of Medicine.
This will be East Texas' first school of medicine and the UT System's 7th medical school.
Texas Governor Greg Abbott signed the bill approving the new school last year in an effort to expand healthcare access to rural parts of the state.
"We're trying to expand and improve access to health care in rural regions of Texas," Abbott said, "And that's one thing this medical school does."
Gov. Abbott, UT System Chairman Kevin Eltife, UT System Chancellor James Milliken, and UT Tyler President Kirk Calhoun joined hundreds of community members to mark the start of the $308 million project.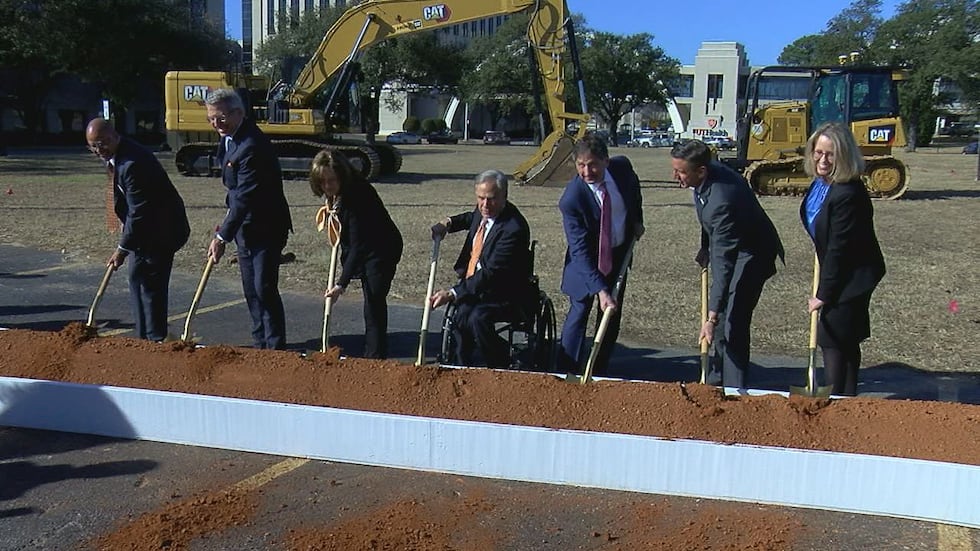 The Medical Education Building, a planned five-story, nearly 248,000-square-foot facility, will be constructed on roughly five acres in the heart of Tyler's medical district in Midtown. It will support interdisciplinary education for graduate medical students, resident training, and nursing as part of a medical education program expansion throughout the UT Health East Texas Health System. It will include classrooms, simulation labs, clinical and operating room training spaces, and multipurpose event and lecture spaces for the UT Tyler School of Medicine and graduate medical education programs.
"Today is another great day for East Texas as we see tangible steps forward in our longtime efforts to enhance healthcare access and quality in the region by training new professionals," said Eltife. "This building will launch UT's first medical school in East Texas, which stands to serve and care for this community for generations to come."
With a planned sky bridge connection to the UT Health East Texas Hospital, the new medical school will enable hands-on learning of residents in the adjacent hospitals. It will provide outpatient and specialty clinical services with exam rooms, specimen collection and processing, and imaging facilities as well as blended programming and clinical spaces for patient care. Other medical disciplines and services will include women's imaging, women's health, diagnostics, orthopedics, sports medicine, pulmonary care, and a surgery center to support medical residents in the graduate medical education programs.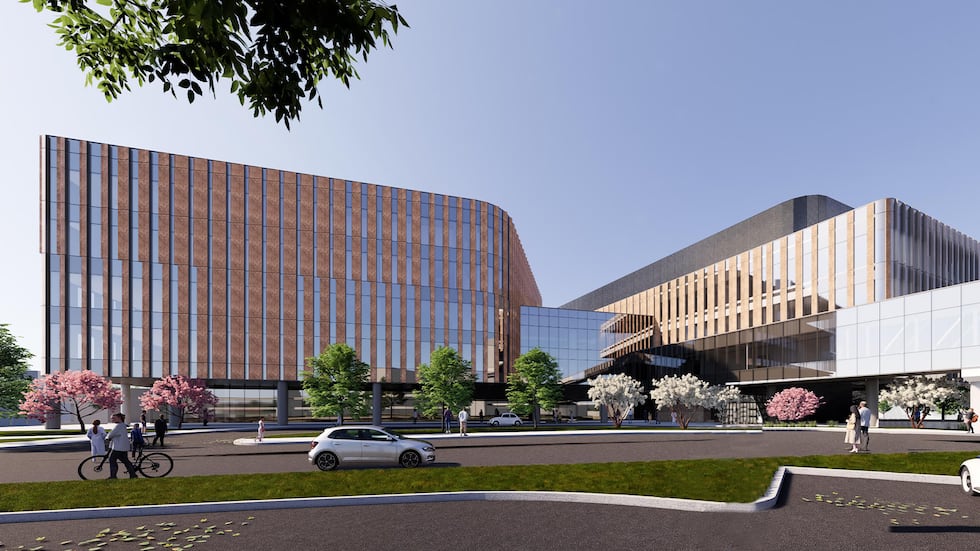 "It's no secret that as Texas and especially East Texas continue to grow and thrive, we will need many more doctors and other health care professionals," said Milliken. "We're grateful that our state and university leaders are taking the steps necessary to address this need. As a result of their commitment, the UT System and UT Tyler will deliver the outstanding education and patient care that all East Texans deserve."
"This is an enormous milestone for UT Tyler and for all of East Texas," said Calhoun. "We are excited to take the next step in creating a physical home for the School of Medicine, and on behalf of UT Tyler, I want to thank the UT System and the East Texas community for the continued support of our healthcare education advancements."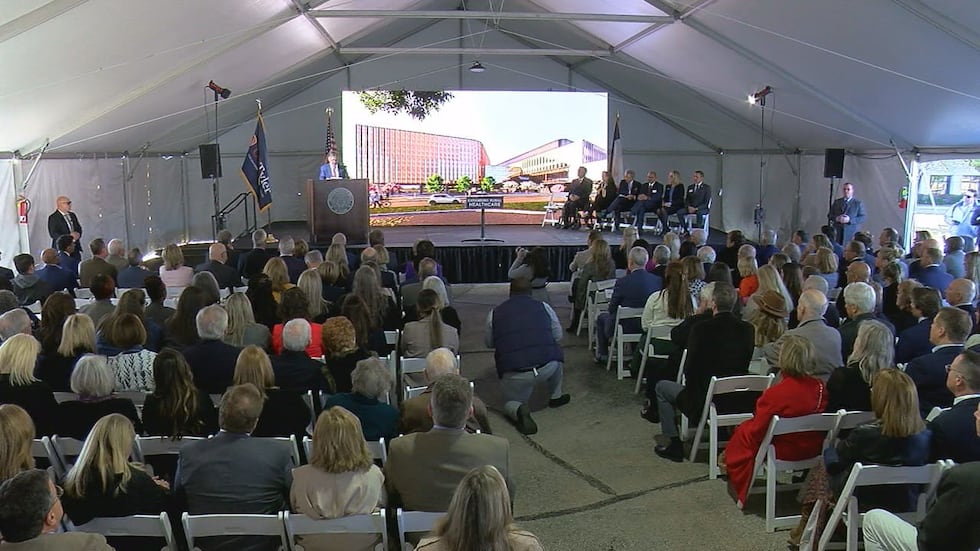 The UT Tyler School of Medicine has received unprecedented community support from the beginning. Some of the financial support that makes construction of this facility possible includes:
$80 million from the East Texas Medical Center Foundation

A $100 million bond over the next 10 years from the UT Board of Regents

$10 million from the Robert M. Rogers Foundation to support mental and behavioral health education at the new medical school

$4 million from the R.W. Fair Foundation to fully fund the first class of UT Tyler medical students, followed by a $5 million gift for pathways programs and scholarships to cover tuition of the second class
While the building isn't expected to be ready until the spring of 2025, the new medical school will officially begin this fall with its first class of students.
Until the new building is complete, students will take classes at the UT Health Science Center on Highway 271.
Copyright 2023 KLTV. All rights reserved.