Texas jobless rate drops below 4% for first time since pandemic shutdowns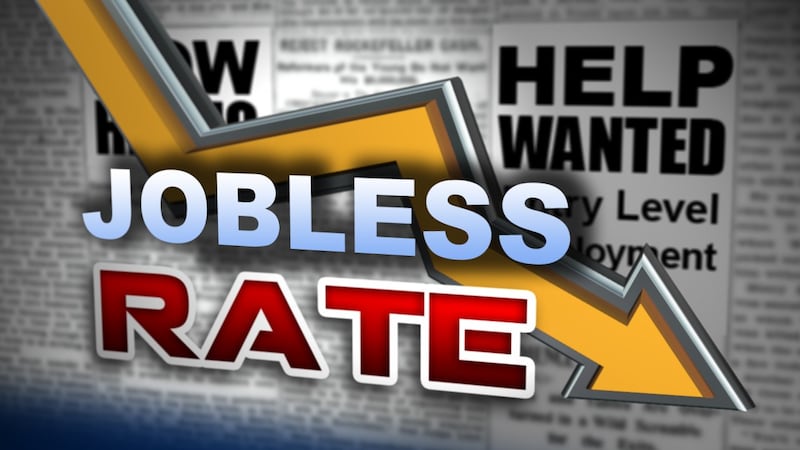 Published: Jan. 20, 2023 at 3:46 PM CST
(TEXAS TRIBUNE) - Texas continued a 14-month streak of record employment in December, according to a Friday report from the Texas Workforce Commission. And the state's unemployment rate dropped to 3.9%, the first time it fell below 4% since the forced business closures at the onset of the coronavirus pandemic.
Texas employers added 29,500 nonfarm jobs in December, according to the TWC. Positions in education and health care accounted for over 40% of that figure with 12,700 positions, leading last month's job growth. Financial services and manufacturing also added 6,300 and 5,500 jobs respectively.
In total, there are more than 13.7 million nonfarm jobs in the state.
Texas also saw strong job growth for much of 2022. According to a report from the Bureau of Labor Statistics, from November 2021 to November 2022, Texas saw the country's second-highest increase in total nonfarm payroll employment with 657,600 jobs — a 5.1% bump. California led the country with 675,000 added positions.
"Texas leads the nation in offering businesses the freedom to flourish and grow," Gov. Greg Abbott said in a press release. "We live in a state of infinite possibilities, and in the legislative session ahead, we will continue working together to keep Texas the land of opportunity."
But economists at the Federal Reserve Bank of Dallas have noted since September that Texas is seeing an economic slowdown, most recently citing the softening growth in jobs, manufacturing output and inflation in the state. For comparison, the state added 40,000 jobs in September — almost 1.4 times higher than December's figure.
"It's still good job growth, and it's more in line with our ability to fill these jobs," said Pia Orrenius, a senior economist at the Dallas Fed.
For 2023, Orrenius expects Texas to see "significantly slower" job growth, but it would likely still be faster than the rest of the country. At the same time, she said the Dallas Fed has not yet forecast a recession in Texas for this year — though she acknowledged that the economic downturn could still come in the second half of the year or in early 2024.
Texas Comptroller Glenn Hegar has previously told The Texas Tribune that he is expecting a "relatively shallow and short" recession for the state in 2023, but he cautioned that the Federal Reserve's effort to temper inflation nationally could heighten the recession. Inflation in Texas is coming down month over month — but the figure is still "a really high number" year over year, according to Orrenius.
"A soft landing is what we're seeing for Texas in 2023," she said.
Copyright 2023 KWTX. All rights reserved.