Kitchen Pickin': Shrek the recall, and Steph goes 'mod' for a minute
Published: Jan. 12, 2023 at 5:43 PM CST
|
Updated: Jan. 13, 2023 at 4:40 PM CST
EAST TEXAS (KLTV/KTRE) - This week on East Texas Kitchen Pickin', Jeff raids the shed for more finds and is surprised by his research. Plus Steph brings a couple of surprisingly modern looking items from her kitchen.
M&M jumbo mug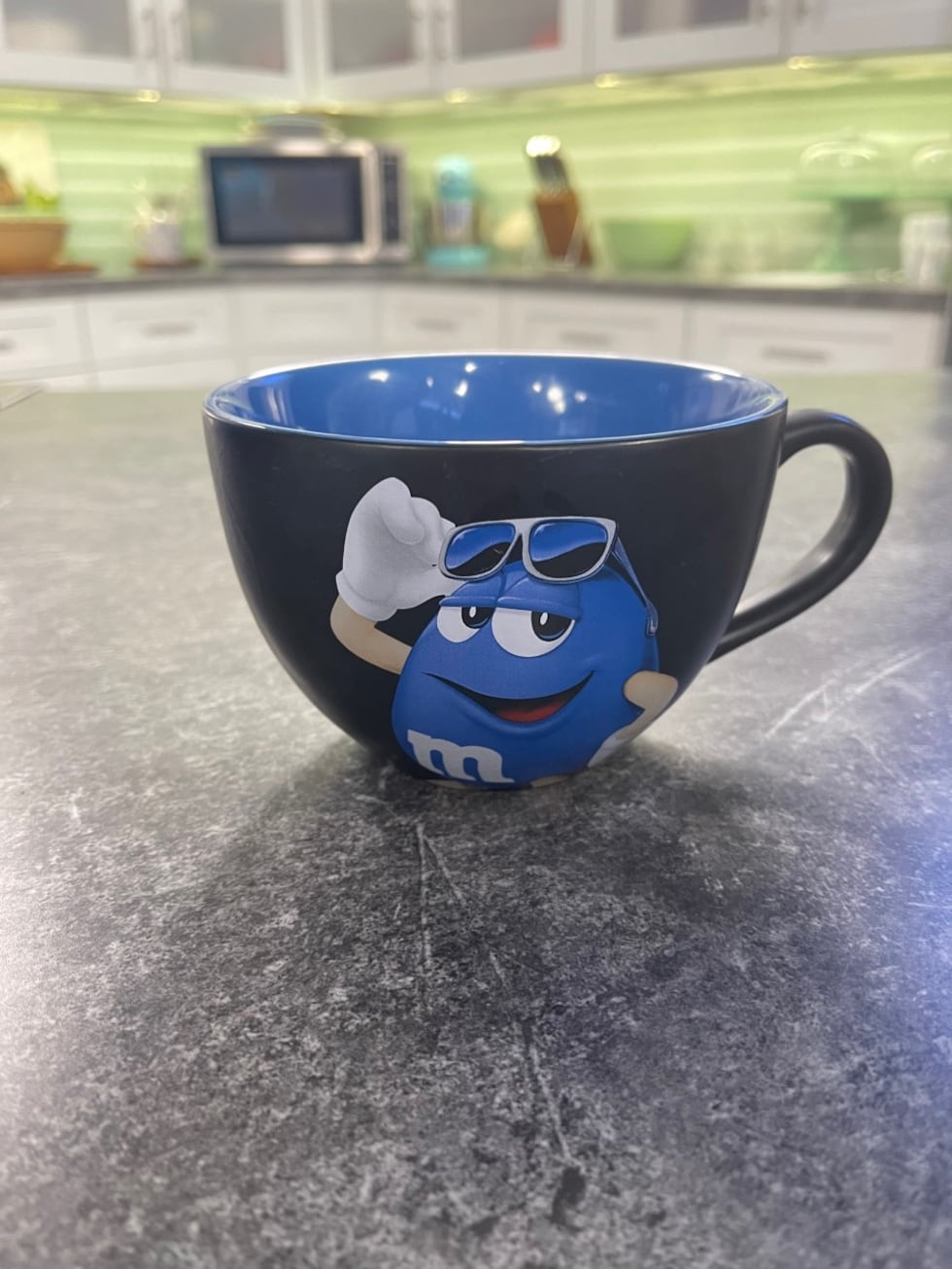 Jeff: This mug is huge and has a really cool look with black on the outside and blue on the inside. Steph had a good point that this would be good for a cup of soup. Though the chocolate advertising would throw me off eating some chowder. Whenever certain brands are on an item, I always give them a second look. I expect this to be a popular item.
Steph: I like this one, too. It's in great shape for being over 10 years old, too. Some collector is going to snatch it up.
Robinson Ransbottom Pottery
Jeff: I don't remember picking this up, so it could be another Mrs. Awtrey special. RR Co. is out of Ohio and went out of business in 2005. It's a heavy one-quart container with an apple design I couldn't replicate through online searches.
Steph: I found one on eBay and it states that it was made around 1996. That's the only other one I could find on the vast expanse of the internet, however! These crocks are quite useful in many ways. Not only for storing utensils in the kitchen, but I can see them filled with art supplies in a craft room or art room, or with gardening tools out on the porch.
Corning Ware Spice of Life teapot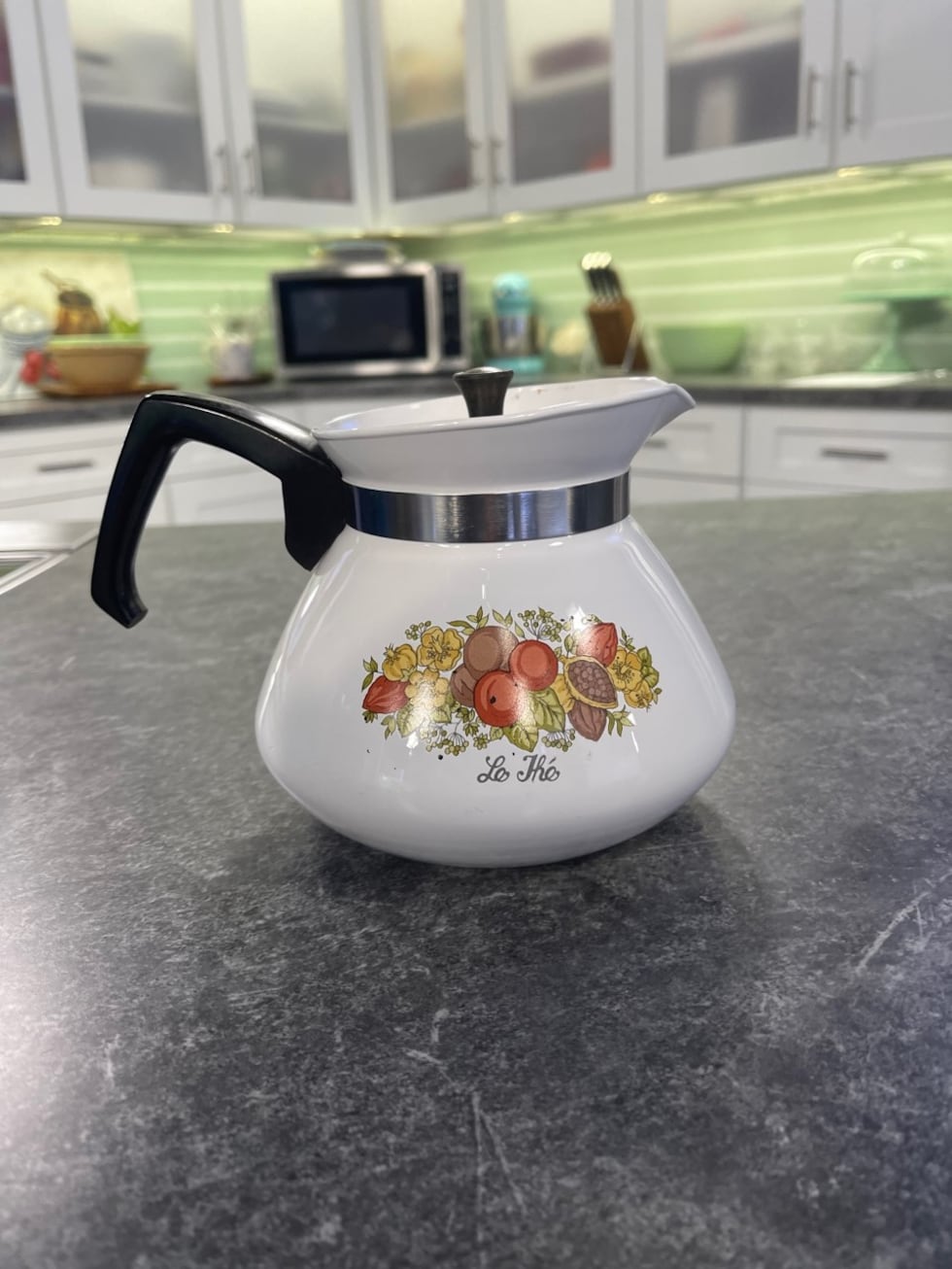 Jeff: I got this at an estate sale after another reseller recommended I get it. Stuff like this is a really reliable seller. This says "Le the" on it, which means "the tea." The Spice of Life pattern was first made by Corning in 1972 and they continued making it into the 1980s.
Steph: This is definitely one of the best made teapots out there, which is why people still love them! They're in use in many kitchens in America to this day. I love them and wish I had my mom's blue cornflowers patterned one.
Shrek McDonald's glasses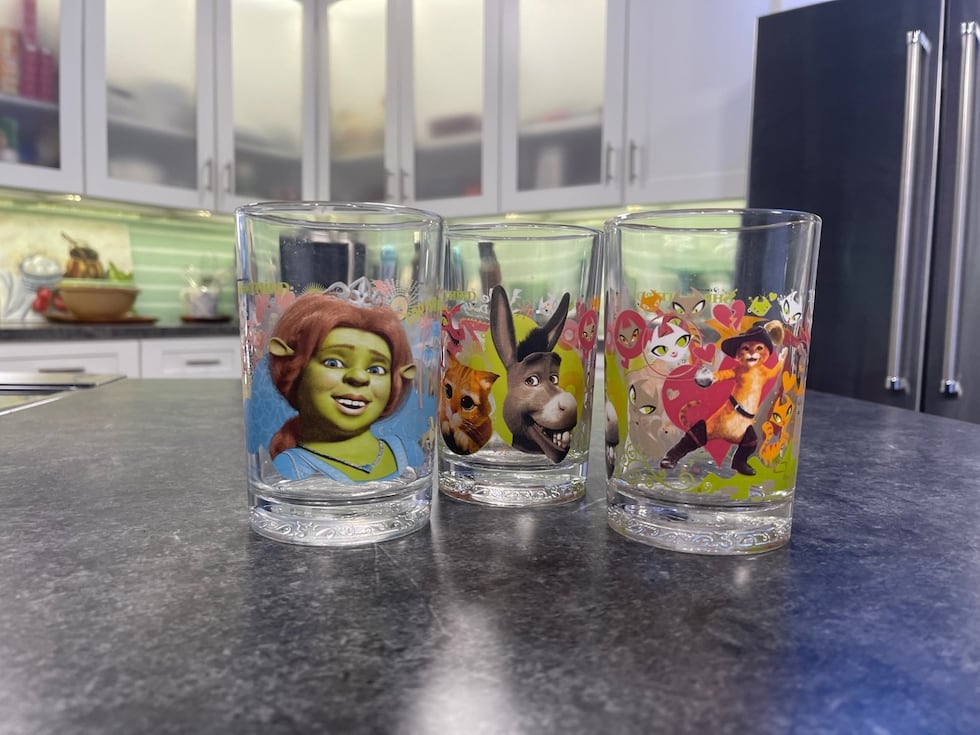 Jeff: These things are beautiful and have a cool McDonald's logo on the bottom. They should be able to fetch a good amount of money. Unfortunately, they're recalled. McDonald's did a voluntary recall in 2010 after amounts of cadmium were found in one of the glasses. It looks like that claim was never found to be dangerous and nobody has been harmed. But that recall was never lifted so these are illegal to resell.
Steph: Illegal so you can't sell them but you can use them at your house, if you want. They're great for storing pens and pencils. paint brushes, colored pencils, and other art supplies. And they're so cute!
Cafe Nova 1980s carafe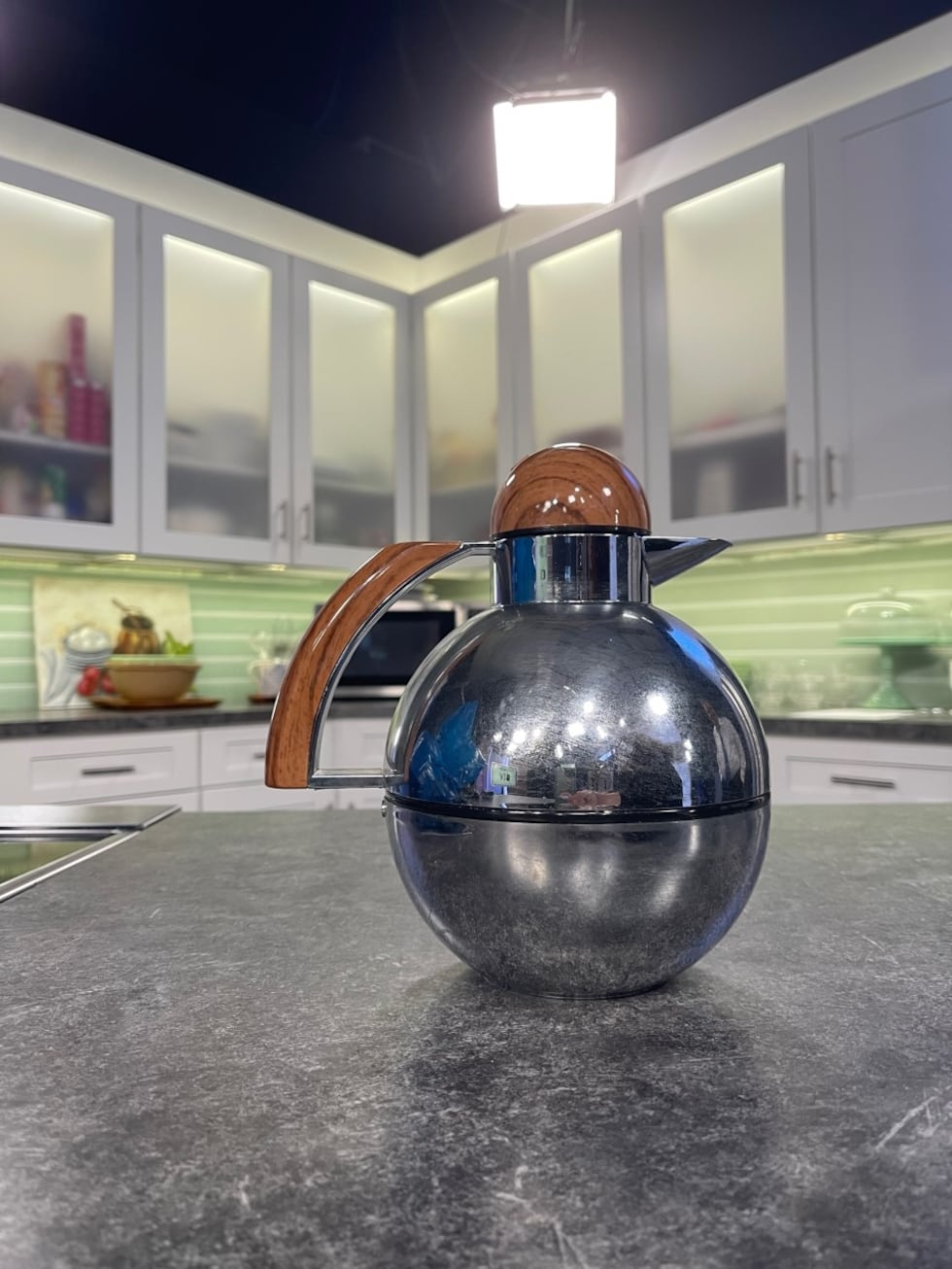 Steph: This very cool old carafe was given to me by Scott Skinner after we met. I had written this article about him several years ago about his love for mid-century design, and his talent in refurbishing the old furniture pieces. He's moved his business from where it was located back when I wrote this, by the way. I've lost track of it now! But I still like this carafe by Cafe Nova. It's glass-lined and was made in the 1980s. It's so mod!
Jeff: I thought this was just beautiful and couldn't believe it's made of plastic.
Peter Max 1970s enamel tray
Steph: I have three of these Peter Max trays from the 1970s, given to me by my husband's mom, as they were not her style at all. I've just had them stuck inside a cabinet for years, and pulled them out during a recent decluttering session, and was about to put them in the donation box. Now that Jeff and Cheryl's garage sale pickin' journey has become so ingrained in my brain, I decided to look up their value before I did toss them away. Turns out they currently sell for $80 to over $100 each. I'd be better off selling them and giving the money to the charity of my choice.
Peter Max is an artist from Germany. He was quite popular in the 1960s through 1980s, working with lots of modern artists and even having his work featured in collaborations with housewares companies. Max is now in ill health, at age 85, suffering from Alzheimer's, sadly. His creativity lives on through his art, even as his ability to create it diminishes.
Jeff: Definitely look up everything you have before you just throw it away. It's funny how some things you think will be worth a ton are worthless and other things you think are trash are actually treasures. It's like some kind of balance of life.
Check out this page on our website to see more episodes of East Texas Kitchen Pickin' with Jeff and Steph.
Copyright 2023 KLTV. All rights reserved.