Girl Scouts introduce new cookie flavor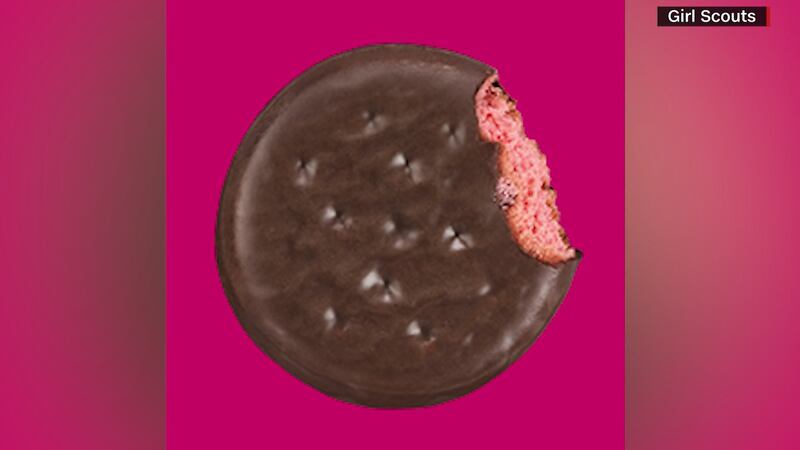 Published: Jan. 11, 2023 at 10:04 AM CST
(CNN) - In case you need something to look forward to, Girl Scout cookie season is right around the corner!
This year, the National Girl Scouts have a new sponsor and a new cookie – the highly-anticipated Raspberry Rally cookie.
However, you can only buy the new cookie online. One of the bakers for the Girl Scouts reported a projected inventory shortage for this cookie season, so some troops and the timing of their local cookie sales could be affected.
All Girl Scout cookies will be available to order online starting Feb. 27.
The National Girl Scouts new national sponsor this year is Planet Oat oatmilk.
Copyright 2023 CNN Newsource. All rights reserved.