Palestine pair arrested when officer sees bite marks on 2 year old's torso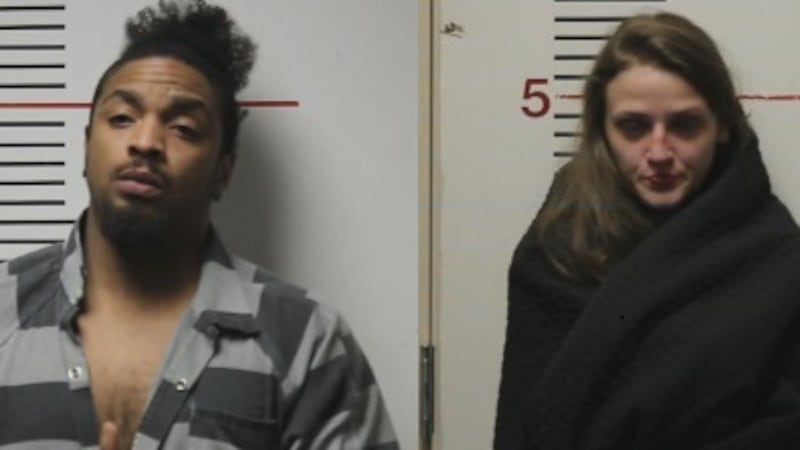 Published: Jan. 9, 2023 at 5:14 PM CST
|
Updated: Jan. 9, 2023 at 10:16 PM CST
PALESTINE, Texas (KLTV) - A toddler was removed from his home after a police officer notice bite marks and bruises on his body on Jan. 6.
According to Palestine Police Department, an anonymous person suggested that they check the welfare of the child who lived in the 500 block of North Sycamore, who they suspected was being abused. Officers arrived but saw the child and mother, Maycie Holbrook, 21, and said that the child was wearing long pants and sleeves. The child did not seem to be upset or hurt, so the officer cleared the scene.
The same night, police say a person told them they had been on a FaceTime call with Holbrook earlier in the day and they saw the bite marks on the child's torso, so they would not have been visible when the child was fully dressed.
The officer and a detective returned to Holbrook's residence. Holbrook did not open the door at first, and when she finally did, police say she was upset with them, refusing to let them see the child, and saying that the claims about the child's having bite marks on his body were lies. She said that she was alone in the residence.
However, the officer spotted a man through the window, and he was holding the child. They spoke with the man, who was identified as Seth Gilkey, 31, of Palestine. Gilkey told them that everything was fine, and he hesitated to let the officers see the child up close. However, while he was still holding the child, officers were able to see the bite marks on the child's torso. They looked more closely at the child, and saw bruises, as well.
Holbrook then stated that she had been aware of the injuries but did not indicate any intent to report them.
Child Protective Services was called to help, The child was placed with relatives.
Gilkey and Holbrook were both taken to the Anderson County Jail and were booked in without incident.
Gilkey was charged with injury to a child with intent-bodily injury. Holbrook has been charged with injury to a child-criminal negligence, and false report/statement to a police officer, and knowingly failing to make/request child abuse report.
The investigation is ongoing.
Copyright 2023 KLTV. All rights reserved.