Rice Road sinkhole repairs force extended closure of intersection in Tyler
Published: Dec. 5, 2022 at 1:27 PM CST
|
Updated: Dec. 5, 2022 at 5:56 PM CST
TYLER, Texas (KLTV) - A busy intersection will remain closed through the end of this week, according to the City of Tyler.
Rice Road will remain closed between South Broadway Avenue and Old Bullard Road as crews continue repairing lines following a sinkhole that occurred Thursday night.
City of Tyler crews and contractors were seen back out at the intersection today inspecting and repairing lines underground. LouAnn Campbell, a public information officer for the City of Tyler, said once they dug into the ground they realized they were working with more than expected.
"We were also next to a sewer line, and a water line, and a manhole. And, now that we've opened this up further and exposed our sewer line, we've found other communications infrastructure. We've found gas lines," Campbell said.
A social media post from the City of Tyler stated the weather, age of the infrastructure, and the depth to reach the bottom of the manhole also led to the extension of previously anticipated completion dates.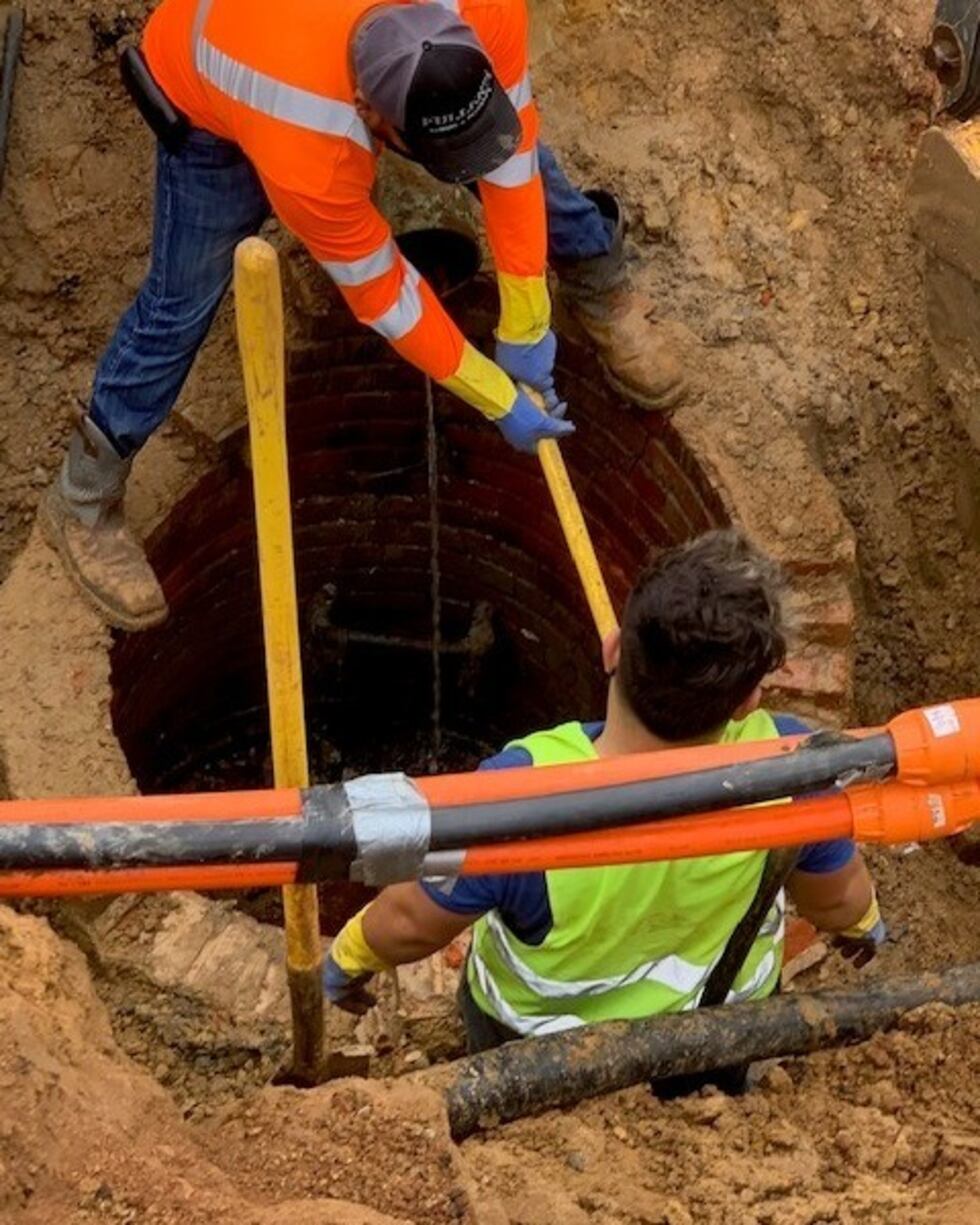 Crews discovered the sinkhole Thursday night after a damaged stormwater line caused water to saturate the ground under the road. Traffic has been diverted and slowed since Friday.
"We just want to make sure that everything there is correct, is working and that it's in good shape and good standing before we put this back together," Campbell said.
Pro Nails is located near the intersection and their parking lot is closed for the time being. An employee said they've been slow. For customer Delores NeJame, she said it was easy to get an appointment.
"Usually when I come it's very hard to get in. I have to call a day or two before, and it's packed, but because of all the construction on Old Bullard and Rice Road, at the corner, nobody's here but me this morning," NeJame said. "And I had to park next door, which is very inconvenient to walk around in all that mess, and I don't know if it's going to be pouring when I leave or not."
According to city records, the stormwater line that caused the sinkhole was installed in the 1960s.
"So these things over time can deteriorate and that is what happened. So, this is a long process that happened over time, and it's going to take us a little bit to fix this," Campbell said.
The city social media post said crews are working to finish installing a new sewer manhole. A new sewer line will be installed from the new manhole to a location north of the intersection where there is another void under the roadway that will need to be addressed. The collapsed portion of the storm sewer line will also be replaced, and finally, the infrastructure will be buried and the street repaved.
The city tells us they have re-timed traffic lights on Broadway to accommodate for traffic that is not going down Rice Rd.
Copyright 2022 KLTV. All rights reserved.