East Texas delegation visits Ukrainian refugee center in Poland
Published: Sep. 29, 2022 at 2:36 AM CDT
JELENIA GÓRA, Poland (KLTV) - Members of a delegation from the City of Tyler and the Tyler Sister Cities organization visited a Ukrainian refugee resource center set up in Tyler's sister city of Jelenia Góra, Poland on Wednesday.
Much of the food and supplies handed out here were purchased with private donations from East Texas effort that collected more than $31 thousand earlier this year.
Six days a week, refugees are offered food, toiletries, and clothing. They are also connected with language skills and job placement resources.
The center is organized by a small team of staff and volunteers, including Tetiana Kartseva, who is from Rivne, a city in western Ukraine. Her ability to speak Ukrainian, Polish, and English, among other languages, is invaluable to the operation's success.
According to Kartseva, the people who line up for food are a mix of Ukrainian women, children, and men of all socioeconomic backgrounds.
"We are just doing what all humans should do — helping each other."
Even those benefiting from the resources are giving back. Danylo, an 11-year-old boy from Ukraine, spends time in the refugee center when he's not in school. His family fled the conflict in Ukraine and helps stock shelves with supplies.
Another refugee, a woman named Ilona, from Cherkasy, Ukraine, said the refugee center has been a blessing for her family.
Speaking through a translator, she said, "The war is not over. It's not even in the middle point. It will be over when someone will win. And of course we will win because we are defending our country. We don't want anything from them (Russia). We just want our people back and our land back."
Since the beginning of the year, nearly 4 thousand Ukrainians have sought refuge in Jelenia Góra. Many of them are housed in a city-owned building that formerly served as a tax office.
Drawings, paintings, and assembled puzzles decorate the walls of long corridors that would otherwise be a sterile cream color. Families are given a small, single room apartment that is furnished with a bed, shelves, and other furniture. Each hallway contains a common kitchen room, laundry facilities, and a recreation room.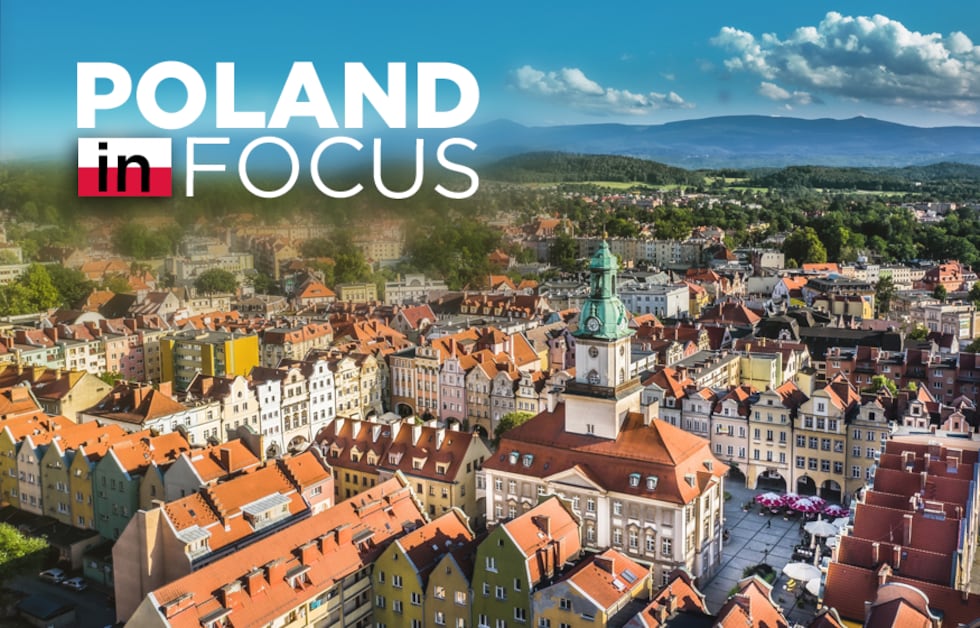 KLTV & KTRE anchor Lane Luckie is traveling with a delegation from the City of Tyler to its sister city in Poland to get a closer look at ties between the two communities and the impact of citizen diplomacy. Click here for more coverage.
RELATED:
+ East Texas children send message to Ukrainian refugees through original artwork
+ City of Tyler sending delegation to sister city in Poland
Copyright 2022 KLTV. All rights reserved.