Massive tire fire burns 1 home, injures at least 1 firefighter in Upshur County
Firefighters still battling massive blaze that is visible from miles away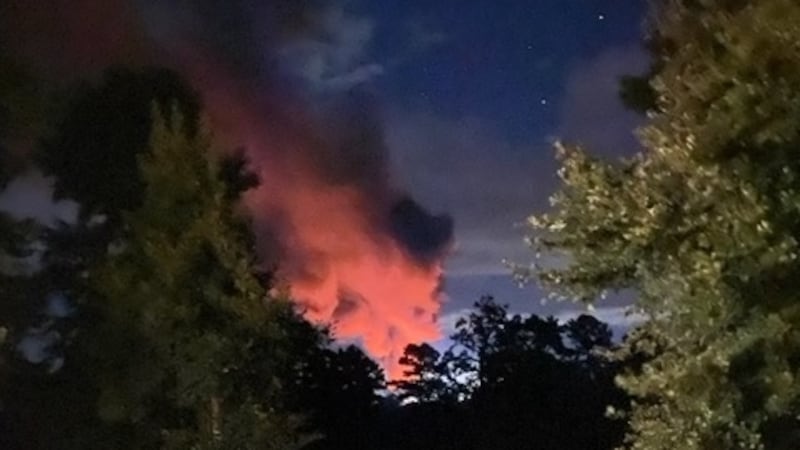 Published: Aug. 23, 2022 at 9:58 PM CDT
|
Updated: Aug. 23, 2022 at 11:12 PM CDT
UPSHUR COUNTY, Texas (KLTV) - A large tire fire has gotten out of control on Private Road 3390 off of Almond Road. It is north of Hwy 80 between Big Sandy and Gilmer.
According to Big Sandy police, a Pritchett VFD firefighter was overcome by heat exhaustion and taken to a hospital. According to the Chief of Pritchett VFD, the firefighter was treated and released.
Two houses in the area appear to be damaged and evacuated. Three other homes in the area appear to be OK.
Gilmer, Big Sandy, Pritchett and Gladewater VFDs responded.
As of 4:30 a.m., the fire was about the size of a basketball court.
Copyright 2022 KLTV. All rights reserved.