Traffic backed up after Gregg County wreck involving motorcycle, pickup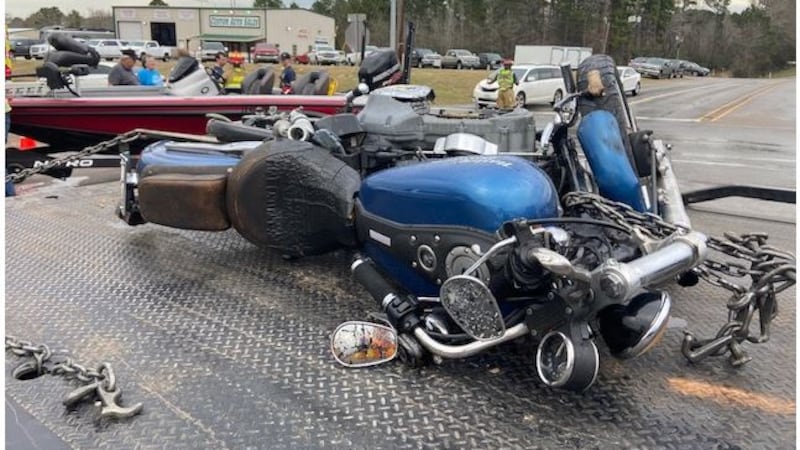 Published: Mar. 17, 2022 at 6:19 PM CDT
GREGG COUNTY, Texas (KLTV) - A motorcycle driver was taken to a Longview hospital after his bike collided with a pickup towing a boat trailer near the intersection of U.S. Highway 259 and FM 449 Thursday.
Northbound traffic on Highway 259 was down to one lane. and traffic was backed up for a mile or more until the wreck was cleared.
The driver of the truck was not injured in the crash.
The motorcycle wound up under the pickup's trailer hitch.
Copyright 2022 KLTV. All rights reserved.