East Texas native, longtime educator Earline Andrews dies at 111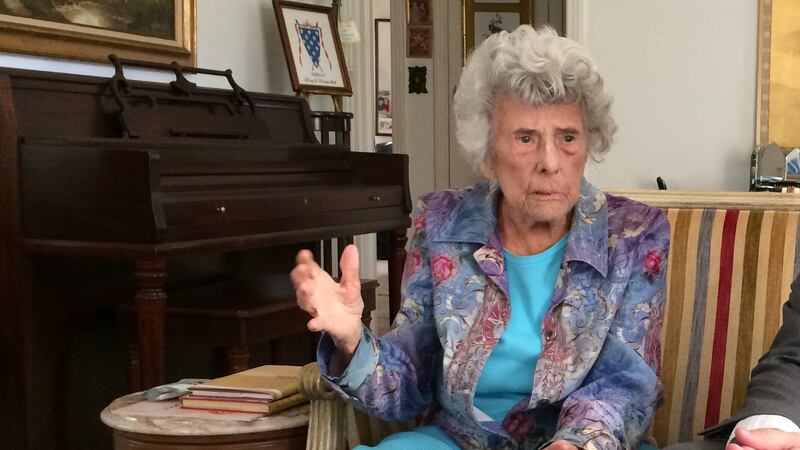 Published: Mar. 17, 2022 at 1:15 PM CDT
TYLER, Texas (KLTV) - Maynie Earline Hart Andrews, one of the oldest people in Texas, passed away Wednesday at age 111, a family member confirmed.
Born on October 28, 1910 in Marion County, Andrews graduated from Vivian High School, just across the state line in Louisiana, in 1928. She went on to earn a degree from Louisiana State Normal School, now known as Northwestern State University, in 1931.
Upon graduating, she spent four years teaching in Arkansas, before returning to her native East Texas in 1934. She taught for the next 14 years in Overton. Until her retirement in 1975, she spent the remainder of her career in Tyler schools.
Andrews' called her 43 years as a middle school educator immensely rewarding.
She was married to Gunby Houston Andrews, a school superintendent, from 1975 until his death in 1989.
Earline spent more than 60 years of her life in Tyler and even received a key to the city on her 100th birthday in 2010.
In the past few years, she moved to the Fort Worth area to live with relatives.
Her 110th birthday in 2020 was celebrated with phone calls from family, friends, and former students. She was even presented a Texas flag that was flown over the state capitol in recognition of the milestone.
Education and reading weren't her only life-long passions. Born before women's suffrage became law with the 19th Amendment in 1920, Andrews remained an advocate for voting throughout adulthood.
"It's very important; it molds what we are going to have in the future," Andrews told KLTV in 2012.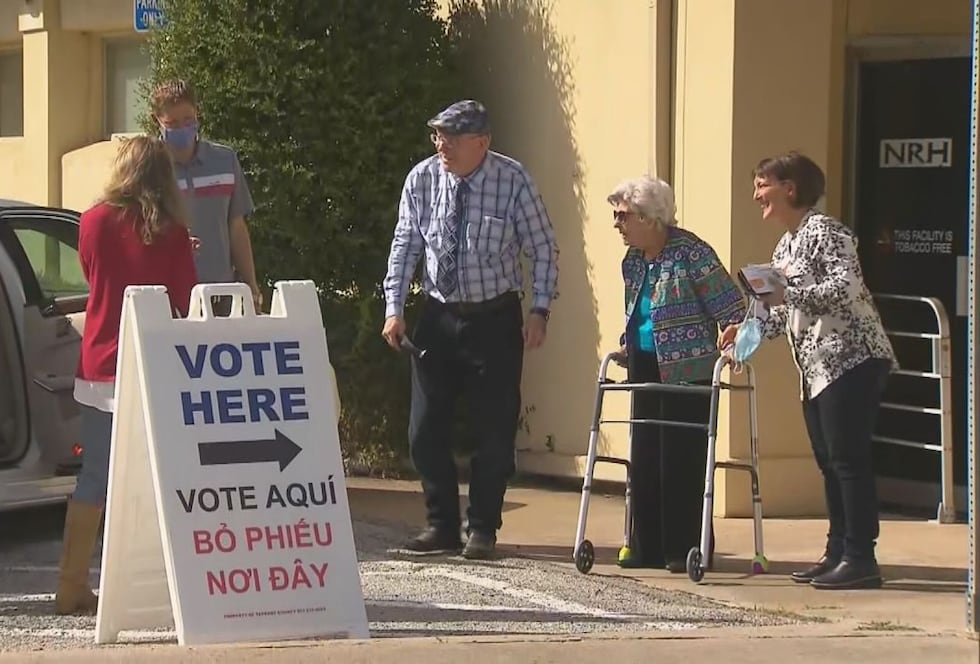 Most recently, she insisted on voting in-person during the 2020 presidential election, even though her age qualified her for a mail-in ballot.
While Andrews never had children of her own, she called generations of former students "her children."
In a previous interview, she said students would telephone her from landmarks around the world, describing their journeys and reminding her that they first learned of the magnificent destinations in her classroom.
Andrews was a world traveler, having visited 48 states in the U.S. and every continent except Antarctica and Australia, according to a profile by NSU. "On her 80th birthday, she was walking on the Great Wall of China," the news release stated. "At 85, she rode a camel in Cairo and walked through the ruins of Ephesus. At 89, she was going into the port at Istanbul."
Funeral arrangements are pending.
RELATED:
+ 109-year-old fmr. Tyler resident casts ballot in person
+ 106-year-old Tyler resident shares memories of WWI
+ 101-year-old heads to the polls
Copyright 2022 KLTV. All rights reserved.