2 doctors dead following Smith County dental office shooting
Sheriff: Shooting happened following argument with clinic staff
Published: Mar. 17, 2022 at 9:11 AM CDT
|
Updated: Mar. 17, 2022 at 8:35 PM CDT
TYLER, Texas (KLTV) - Both doctors shot in a Smith County dental office incident have died, according to the sheriff's office.
The men were shot by Steven Alexander Smith, 40, who is charged with capital murder, according to sheriff's office spokesman Larry Christian. Smith is held on a total of $3 million bond.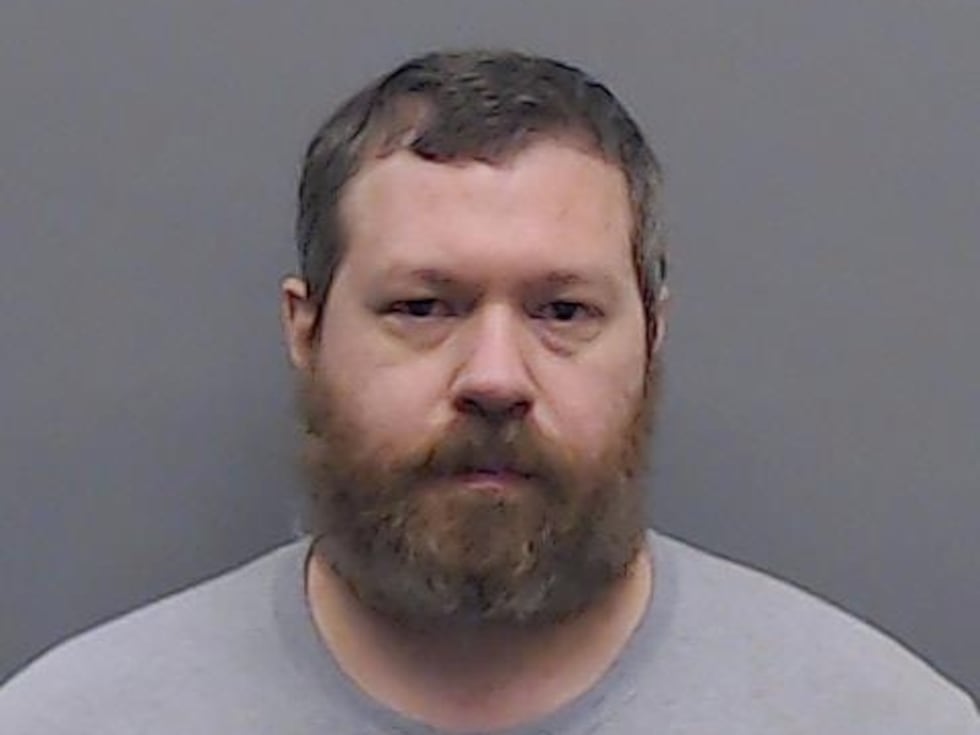 The sheriff's office says the victims are Dr. Blake G. Sinclair, 59, of Tyler, and Dr. Jack E. Burroughs, 75, of Tyler.
At approximately 2:45 p.m. Wednesday, the Smith County Sheriff's Office received a 911 call concerning a shooting at Affordable Dentures, located at 3081 Hwy 31 East near Tyler. Upon the arrival of deputies, two male victims were located within the business suffering from gunshot wounds.
The initial investigation revealed that Smith was a patient at the clinic. He became angry at clinic staff and retreated to his pickup, located in the parking lot. He then returned and entered into the lobby area where he was met by clinic personnel. Smith had a handgun and ultimately shot two doctors who were working inside the business, according to the sheriff's office.
"He was unhappy with the quality of work done on the dentures that he had been fitted with," Sheriff Larry Smith said.
Both victims were taken to a Tyler hospital. Smith was later arrested at a home in south Tyler.
Sheriff Larry Smith said both victims died soon after arriving at the hospital.
Steven Smith is also charged with aggravated assault. That charge stems from the suspect for pointing the gun at a nurse, who pleaded with him, saying she had children.
"And there's no way for us know he intended to shoot her or not, but she pleaded with him that she had a child," Sheriff Smith said. "So he didn't shoot her but he did point the pistol at her."
Sheriff Smith said a quick-thinking employee took a photo of the suspect's license plate, which was given to a first-arriving deputy. The deputy sent that information along to dispatch, allowing authorities to track down the deputy's address. A deputy arrived just as the suspect was arriving at the home in south Tyler, Sheriff Smith said.
The man's parents were inside of the house, but came out after being convinced to be negotiators. Then they convinced the suspect to come out a few minutes later.
Authorities found two handguns in the house, which were the same caliber as the gun used in the shooting, Sheriff Smith said.
Sheriff Smith said both doctors were found inside the right doorway, about 15 feet or so inside. The sheriff also said he believes the two doctors were the intended targets.
Sheriff Smith said a deputy did CPR on one of the doctors for five minutes before the ambulance arrived.
A spokesperson for Affordable Dentures & Implants offered the following statement regarding the incident:
"We are deeply saddened by this tragic incident and hold Dr. Burroughs and Dr. Sinclair and their loved ones in our thoughts and prayers. Our immediate focus is on supporting our employees, our patients and the families of those impacted by this horrific event. We are grateful to law enforcement for their bravery and professionalism in the face of senseless violence and will do whatever we can to assist them. In the meantime, we request that the public please respect the privacy of those affected."
RELATED:
+ Tyler man who shot 2 in dentist office charged with capital murder of multiple persons
Copyright 2022 KLTV. All rights reserved.