Family hurt when tornado hits Peason community; NWS says it was an EF-2 up to a half-mile wide
At least 30 homes, 5 barns, 2 sets of chicken houses, multiple outdoor sheds, and vehicles destroyed or damaged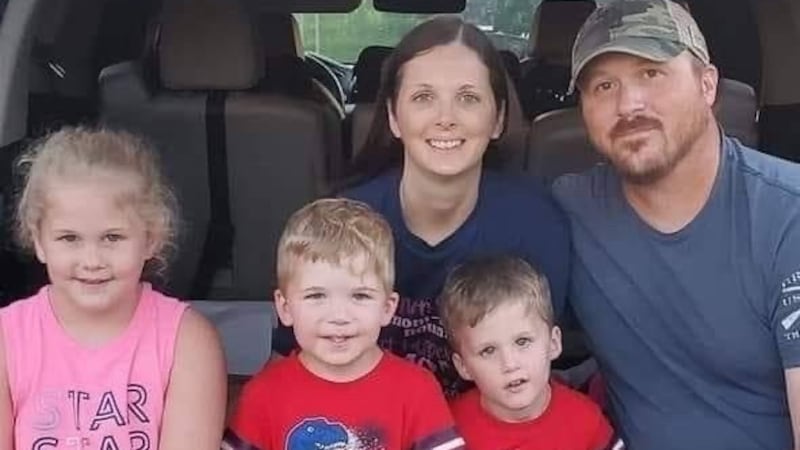 Published: Jan. 9, 2022 at 9:50 AM CST
|
Updated: Jan. 9, 2022 at 11:17 PM CST
SABINE PARISH, La. (KSLA) — Six people, including members of an eastern Sabine Parish family of five, were hurt when a tornado struck their community the morning of Sunday, Jan. 9, according to the Sabine Parish Sheriff's Office and the Shreveport office of the National Weather Service (NWS).
The family's mobile home was destroyed by the tornado that, at times, was up to a half-mile wide.
All five members of the Westfall family were hurt. Parents, Justin and Alesha, twins, Connor and Carter, 3, and daughter, Kaylee, 8, all sustained what family friends are calling serious injuries. According to a friend of the family who started a GoFundMe campaign for them, the father remains in the ICU. She says Alesha and the twins are recovering from their injuries at a family member's home.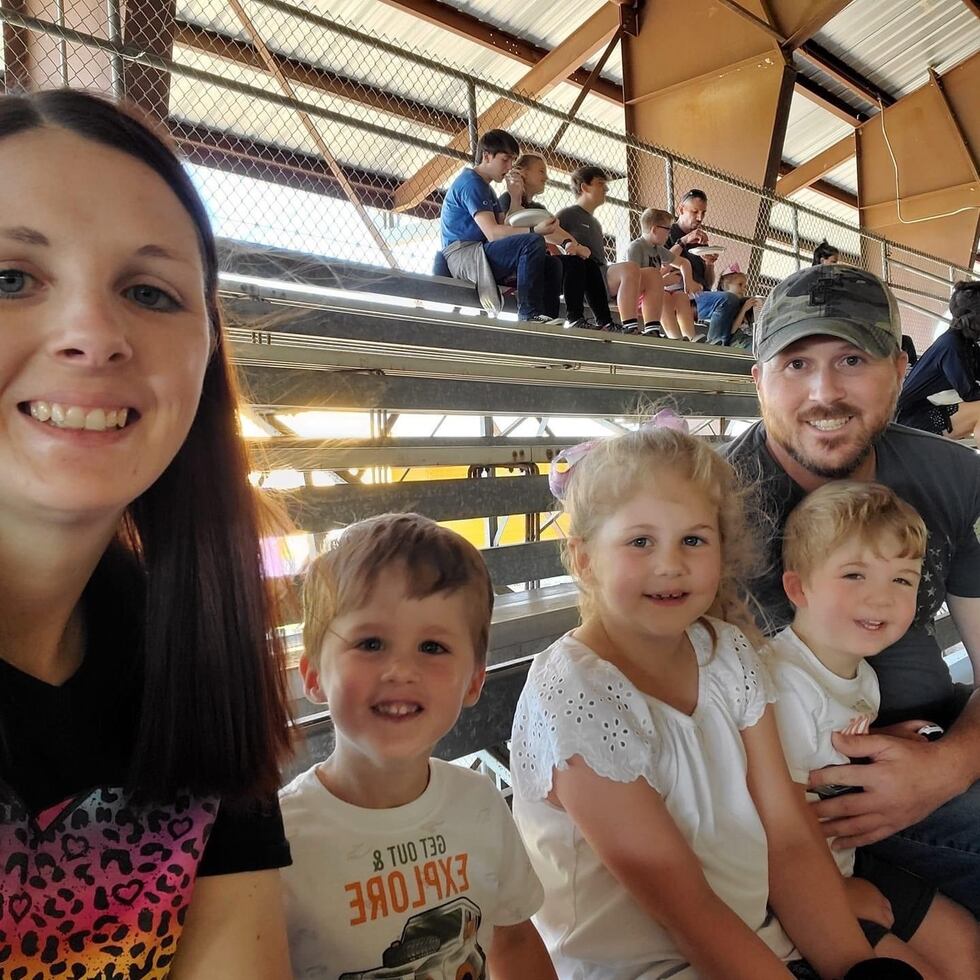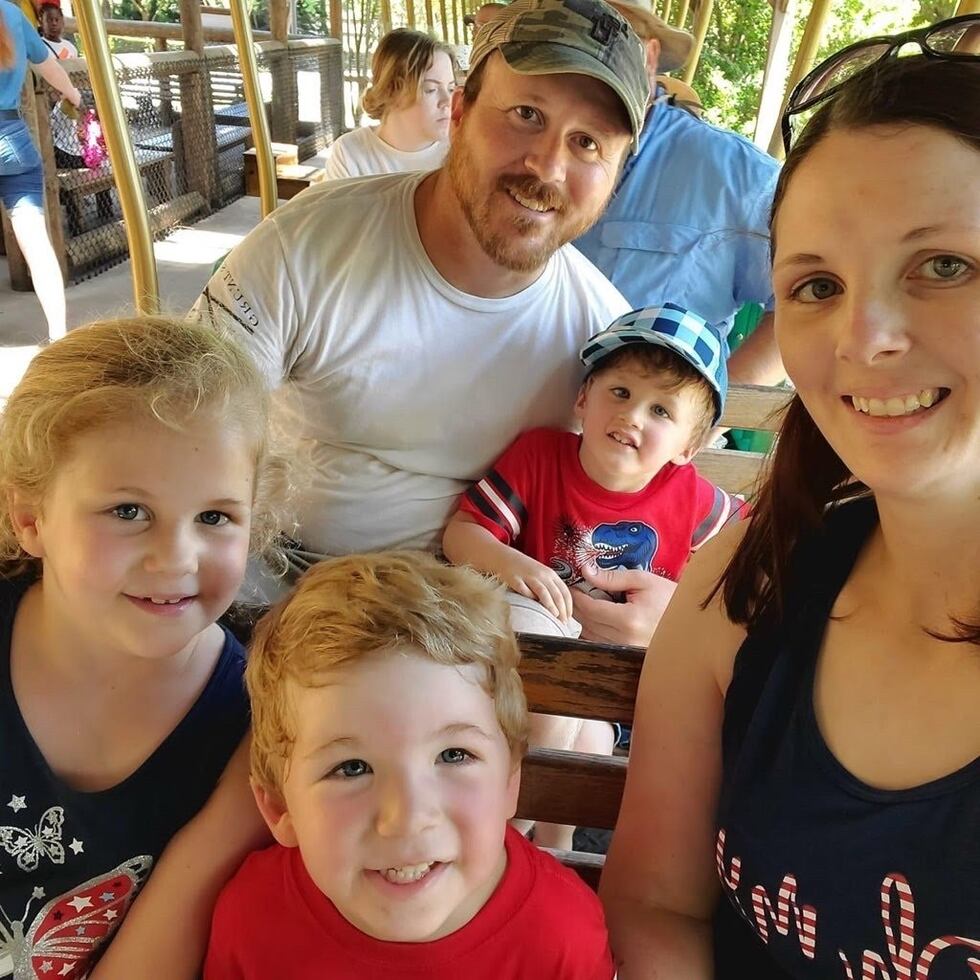 More specifically, Justin's mother says he suffered a broken back, while Alesha is sore, but in good spirits. One of the twins has stitches in the back of his head, while the other is okay. Kaylee has been released from the hospital with a fractured neck.
The NWS office in Shreveport has rated the tornado as an EF-2, with winds estimated at around 125 mph.
Bryan Bridges says he and his wife were asleep in a room of their home that now has a gaping hole.
"I was still asleep; she never woke up," he recalled. "... I got her out of the room and we headed down the hall to a safer room, and about three seconds later, the wall blew in."
Bo Stewart says the sound reminded him of a jet engine.
"My wife woke me up. A hailstorm was beating the side of the house. I grabbed her. We laid under the stairs and just prayed to God," he said.
At least 30 homes, five barns, two sets of chicken houses, and multiple sheds and vehicles were destroyed or damaged when the storm struck Peason, an unincorporated community off Highway 118, authorities say.
The former sawmill town is about 10 miles east-southeast of Florien and about 27 miles south-southwest of Natchitoches.
Fort Polk radar picked up a tornadic debris signature eight miles east of Florien in Sabine Parish at 4:53 a.m. Sunday, the NWS reports.
First responders are assisting victims with cleanup. Volunteers and equipment with the Shreveport Volunteer Network are also in the area. And the Sabine Parish Detention Center inmate litter crew is assisting with cutting and removing trees and debris.
Anyone wishing to donate items and anyone in the area who is in need can go to Pine Grove Baptist Church on Highway 118, the sheriff's office reports. Those in need also can call the sheriff's office at 318-256-9241 or call 318-315-0808, 318-379-8797, or 318-508-3843 "... and we can have items delivered to you," the sheriff's office says in a Facebook post.
"There has been an overwhelming and unbelievable amount of support from volunteers and neighbors helping neighbors today. The American Red Cross, U.S. Forest Service, and the National Weather Service [have] been in the area today assessing the damage... Sheriff [Aaron] Mitchell greatly thanks everyone who has volunteered and donated to help their neighbors during this difficult time."
Sheriff's deputies will continue to be in the impacted area over the next few days, the post says.
A GoFundMe campaign organized by Florien resident, Stormie Pilcher, also identifies the tornado victims as the Westfalls — Justin and Alesha and their children, 8-year-old Kaylee, and 3-year-old twins Connor and Carter, and has a goal of raising $10,000.
NOTE: KSLA makes no representations or warranties of any kind about the authenticity, accuracy or reliability of any GoFundMe campaign. Any donations you make to such campaigns are strictly at your own risk. If you have any questions related to the authenticity, accuracy or reliability of a GoFundMe campaign, please contact GoFundMe directly or consult the GoFundMe Guarantee Policy.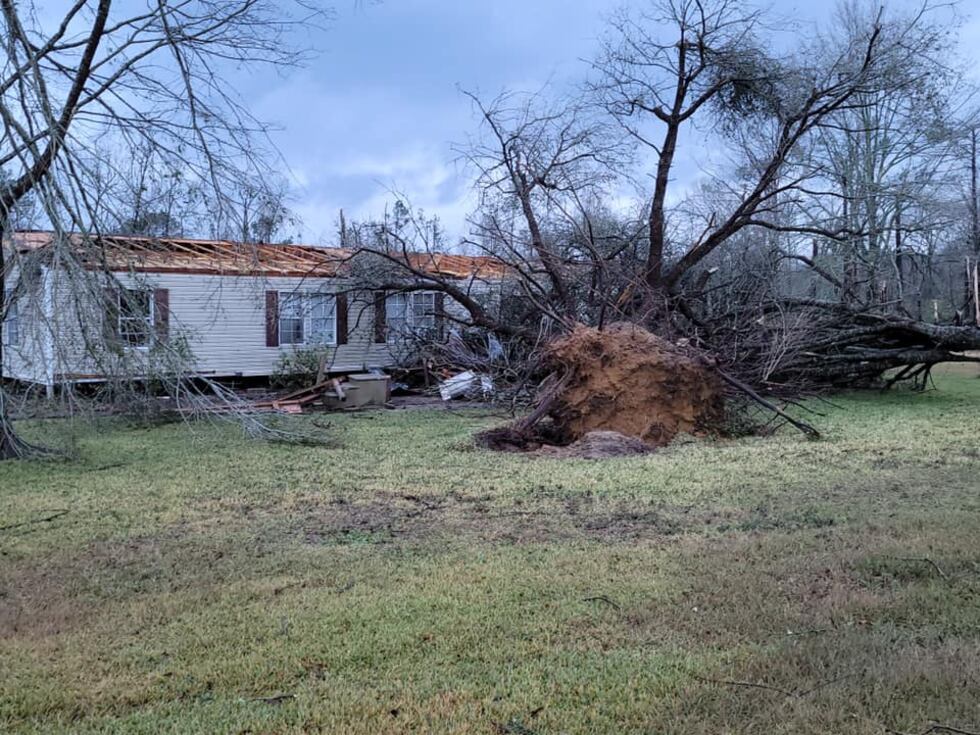 Facebook posts by the sheriff's office also indicate multiple trees and power lines were downed during the storm.
Deputies say Highway 118 was passable, but would be shut down at times. However, tractor trucks and trailers could not pass due to low-hanging power lines. SWEPCO crews were on the scene repairing lines.
People were being advised to avoid the area to prevent further injuries.
Outside that area, hail up to 0.75″ was reported about 5:35 a.m. Sunday in the Red Dirt community in southern Natchitoches Parish. Hail also was reported in Cloutierville.
Copyright 2022 KSLA. All rights reserved.