After historic field goal, Diboll preparing for tough Lorena team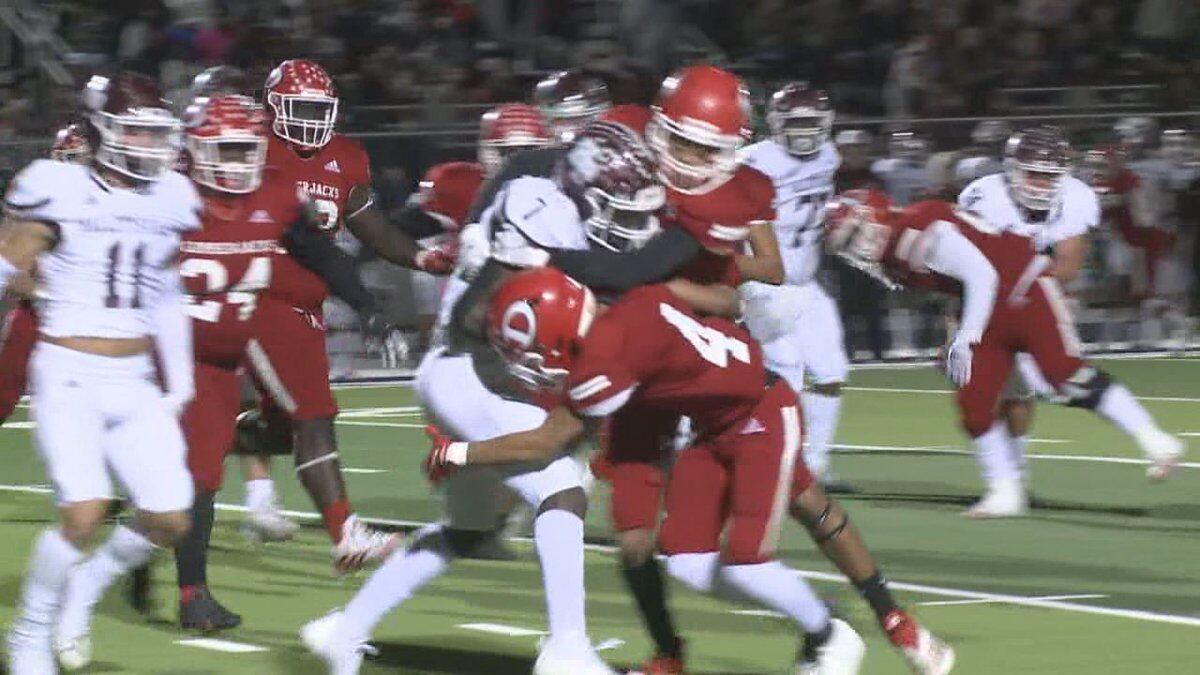 Published: Nov. 29, 2021 at 5:32 PM CST
DIBOLL, Texas (KTRE) - The Diboll Lumberjacks made history last Friday thanks to a 23-yard field goal by Bryan Patlan.
"I was very nervous," Patlan said. "It was all quiet before I kicked it and then when I kicked it the crowd went crazy. I knew it was in. As soon as he snapped it and he held it I knew it was in."
Patlan's field goal with 13 seconds left in the game gave Diboll a 37-34 lead over Little River Academy in the 3A DI Region III semifinal.
"I thought maybe we waited too long to kick it," Diboll head coach Blake Morrison said. "I thought it should have probably been sooner. I didn't want anyone to be thinking about it. I thought Academy would have called timeout to ice the kicker. They didn't. The kick was up and good. Once he made it, I thought, 'Okay we better not let them get a good kickoff.'"
The win marked the first time Diboll has ever punched their ticket to the regional finals. They will take on No.5 Lorena Friday in Bryan.
"Our kids have risen to the challenge," Morrison said. "We are ready. We know Lorena is good. They are good on film. I think we are pretty good too so we will get after it."
Diboll has been underdogs before in the playoffs and they are ready to play spoiler to keep history going.
"If you looked at all the stuff in the media, we would not have been this far anyway," Morrison said. "We are going to go out and have a good week of prep and play our brand of football."
Tickets for the game must be pre-purchased through Bryan ISD. Kickoff is set for 7 p.m.
Copyright 2021 KLTV/KTRE. All rights reserved.