Lingering East-West division in Germany highlighted by economic issues
Published: Sep. 22, 2021 at 9:45 AM CDT
BERLIN, Germany (KLTV/KTRE) - This August marked 60 years since the Berlin Wall first went up, creating a physical barrier between East and West Germany. Despite the wall coming down nearly three decades later, a lagging economy in parts of the former East are creating new divisions.
Wages, unemployment, and GDP are lower in the former communist East Germany, compared to the West, according to a report released in 2019 by the Pew Research Center.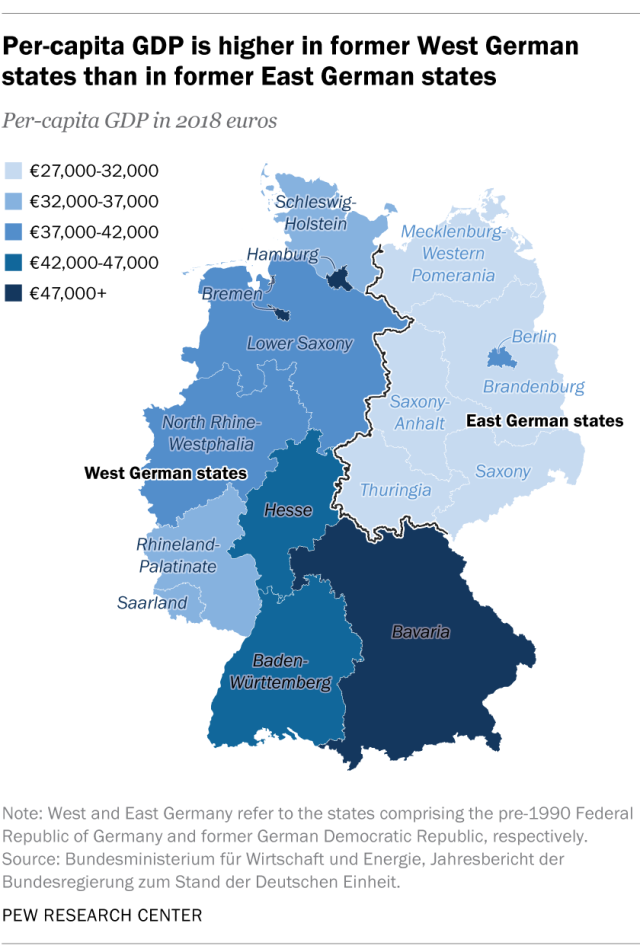 The report also cited data indicating lower productivity and standard of living for Germans in these states.
Economic issues have been deciding factors for German voters in previous elections. However, according to the Friedrich Ebert Stiftung, the top issues for the 2021 Bundestag election are environmental concerns and the COVID-19 pandemic.
The same survey showed 40 percent of German voters were still undecided the week of the election.
KLTV & KTRE anchor Lane Luckie is covering the federal election in Germany, which will determine who replaces long-time chancellor Angela Merkel. Click here for more coverage of the impact this will have on the relationship with one of America's closest allies.
Copyright 2021 KLTV/KTRE. All rights reserved.