East Texas school district shares final message of teen who killed himself; goal is raising awareness of mental health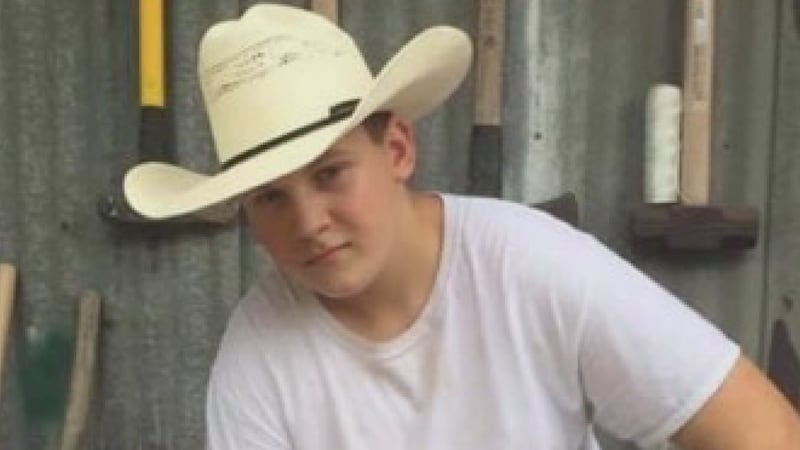 Published: Jun. 22, 2021 at 10:14 AM CDT
|
Updated: Jun. 23, 2021 at 11:21 PM CDT
JEFFERSON, Texas (KSLA) - At the request of his parents in order to raise awareness about mental health, an east Texas school district is sharing the haunting final words of a teenage student there who took his own life.
"He loved us and we loved him," Sandlin's sister, Cheyenne, said. "Don't ever convince yourself that there isn't anybody that can help or that your bothering people by telling them."
Jefferson Independent School District posted on Facebook on Monday, June 21, that the teen, Chase Sandlin, will be greatly missed after his untimely passing. He was a sophomore at Jefferson High School. The district's post says at the request of his parents, they're sharing his final message, hoping it will encourage others who may need help to seek it out.
Sandlin's family spoke about his love of hunting and that he was a very social person. He alerted them of his depression and they say they did seek help for him. His father was also very active in his life and helped him cope through his depression.
According to the American Foundation for Suicide Prevention, parents should teach healthy habits for mental health, just as you would with physical health. If your child doesn't want to talk about suicide, leave the invitation open and reassure them you won't judge or stop supporting them.
The school district's superintendent, Rob Barnwell, posted the following statement about Sandlin's death:
"I am very saddened by the loss of our Jefferson High student, Chase Sandlin. Our hearts hurt now as we grieve, and his absence will be felt in the classrooms and hallways when the students start back to school this fall. I encourage everyone to pray for Chase's family and closest friends. They need all the support that can be provided at this time. May God bless the Sandlin family and bring them solace in this time of pain."
Anyone in need of mental health help should call the 24-hour, toll-free National Suicide Prevention Lifeline at 800-273-8255 or go online here. The National Alliance on Mental Illness has support groups for people dealing with the loss of a loved one; you can reach them at namityler.org.
To learn more about teen suicide click here.
SERVICE PLANNED:
A memorial service for Sandlin will be held at 2 p.m. Thursday, June 24 at Meadowbrook Funeral Home at 1804 S Washington Ave. in Marshall, Texas. Anyone who would like to contribute to the cost of the funeral and associated expenses can do so by calling the funeral home at 903-935-2019.
Copyright 2021 KSLA. All rights reserved.