Patriot Guard rider welcomes home Air Force member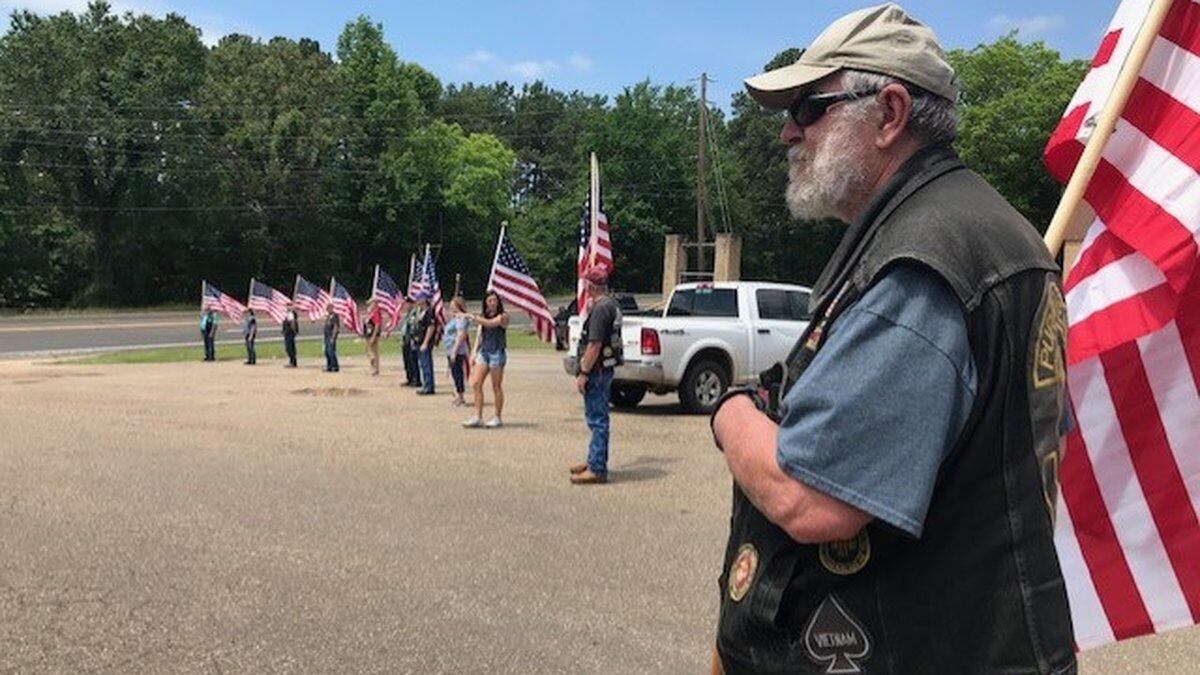 Updated: May. 29, 2021 at 3:01 PM CDT
HALLSVILLE, Texas (KLTV) - They have taken over the duty. The East Texas Patriot Guard Riders are welcoming members of the military when they return home. And they were honored to do just that this Memorial Day weekend.
The group Welcome Home Soldiers has retired and turned over their flags, and the duty, of making sure those returning from military assignments are shown some appreciation, according to East Texas Patriot Guard Ride Captain Bill Parrish.
"I went and got the flags from the ladies. And now we've got some stationed at the Tyler Airport, the Longview airport and I've got some," Parrish said.
The Patriot Guard are prepared to hand out the flags and line everyone up for a hero's welcome home.
"We've done it probably about ten times over the past five or six years. It's really neat to welcome a soldier home. And this lady just did a tour of six months in Saudi Arabia," Parrish said.
That lady is Isabel Acevedo. She's in the Air Force, but of course we can't really talk about what she does. The Patriot Guard are looking for more people to join their missions to honor returning soldiers.
"You don't have to ride a motorcycle. You don't have to be a veteran. Just show up and honor and show respect for that veteran or the family," Parrish said.
And they lined up to do just that in the Hallsville Dairy Queen parking lot. Shortly, Isabel Acevedo and her family arrived.
"Mostly the Patriot Guard, what we do is honor veterans at their funerals. So it's neat to welcome home somebody that's actually still in service; to honor them for serving our country," Parrish said.
But was Isabel surprised?
"Oh yeah, I was actually. It was a pretty big surprise," Isabel said. "Honestly I was just blown away. I didn't know what to think about it," Isabel said.
But she did her duty with handshakes and hugs.
"How many times does an older person recognize and honor a younger person?" Parrish said.
Well, in this particular case about a dozen.
If you'd like to be involved in missions to welcome back returning soldiers click here.
Copyright 2021 KLTV. All rights reserved.