Former Amazon executive says big industries and tech companies could look to expand in Tyler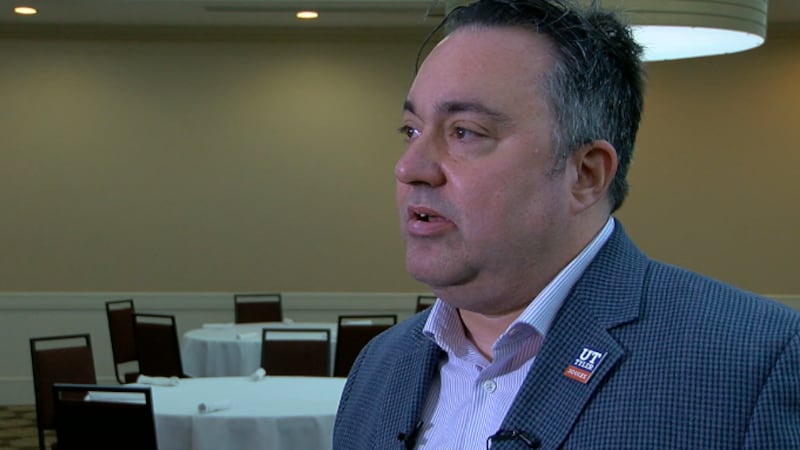 Updated: May. 14, 2021 at 5:26 PM CDT
TYLER, Texas (KLTV) - Former Amazon executive, Mike Grella, spoke with various city leaders on Friday about future big business potential in Tyler.
Grella spent a portion of his week traveling around Tyler with the Tyler Economic Development Council seeing what Tyler has to offer. Grella says he walked away from his visit very impressed and that citizens of Tyler should be excited for the future.
"I truly believe that over the next couple of years Tyler is going to become one of the worst kept secrets in America in terms of places to invest, live, work, play, grow a business, expand a business and want to raise a family," said Grella.
On Friday during a presentation with city and business leaders, Grella said that because of the town's amenities and investments in education and medicine, that big industries and tech companies could start looking in Tyler to expand. He says because of those investments the groundwork has been laid to attract these type of corporations.
"They are not going to have to be pulled in, they are going to push themselves into Tyler because they see the demographics, they see the infrastructure, they see the education and they say I need to be in Tyler to succeed," said Grella.
However according to Grella, it is going to take planning like turning land into developing sites and a vision of what businesses the city wants to attract. This is something Scott Martinez who is the CEO of the Tyler Economic Development Council wants to start making plans for so the city of Tyler can take the next step.
"Next is to develop a plan that's actionable where we can really go forward and execute a plan that takes into account and markets and puts together our value proposition, some of the things he outlined that we are going to take to the marketplace, the decision makers, " said Martinez.
Grella also noted he likes the enhancements being made to downtown Tyler. He says continued improvements like that will only add to the city of Tyler's potential
Copyright 2021 KLTV. All rights reserved.