What you need to know about Longview ISD's free vaccination clinic
Offered today for anyone 16-years-old and up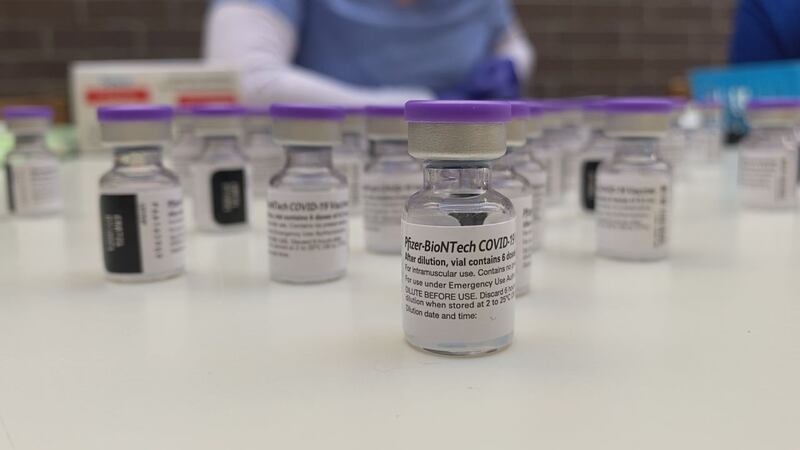 Updated: Apr. 21, 2021 at 7:42 AM CDT
LONGVIEW, Texas (KLTV) - This morning Longview High School is getting prepared for its second day providing free COVID-19 vaccines for anyone 16 years or older.
Everyone is encouraged to sign up for an appointment online but they also accept walk-ins.
One of the medical assistants administering the shots, Angel Field, is actually a former Longview Lobo, herself. She said, "we can register everyone right here. We can take care of everything and the process is maybe seven minutes."
That's followed by a ten minute observation period. Superintendent Dr. James Wilcox told us he was expecting to be out of supply by day one -- "we have 2,000 students at Longview High School and 900 vaccines. I was hoping we'd be out by noon today but we'll see."
Raphael Reyes was one of the 2,000 proud to be near the front of the line to roll up his sleeve.
He said, "I think I'm the first one in my family to get vaccinated. It's a family of six and I'm the first one today."
Students under 18 are allowed to call their guardian over the phone for verbal permission to get their shot. Reyes said his family is hoping to all get vaccinated as soon as possible and they'd more than likely take advantage of the opportunity at the high school.
Dr. Wilcox said if turnout stays at a slow pace then they'll be looking to extend the distribution to the same days next week.
"The only way we're going to beat this pandemic is by being proactive, and the best way to be proactive is by getting the vaccine," he said.
The vaccinations will go on from 10AM to 8PM -- anyone old enough is encouraged to come. Anyone who gets their first dose can schedule a time to get their second in the same place. To sign up online we've included a link in the Big Red Box which you can find on our homepage. Dr. Wilcox also explained they're talking with the state to establish a hub out of the high school for the area.
Copyright 2021 KLTV. All rights reserved.