Texas on lookout for distracted drivers
80,000 crashes, 364+ deaths last year from accidents involving distracted drivers in Texas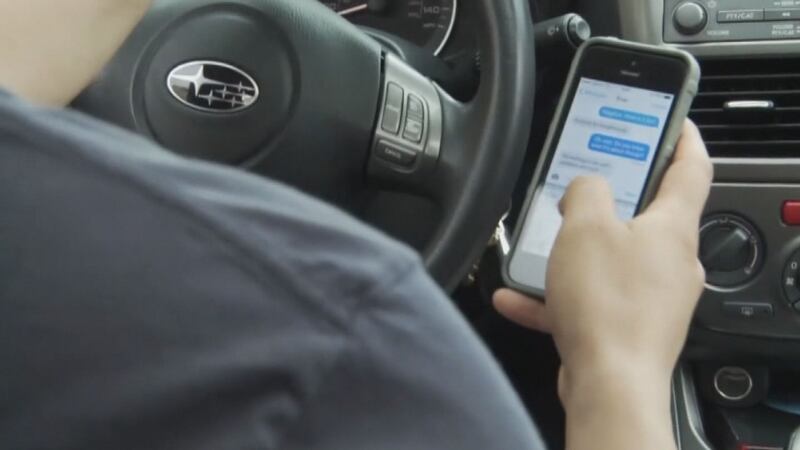 Updated: Apr. 19, 2021 at 11:20 PM CDT
TEXARKANA, Texas (KSLA) — An SUV driver was distracted when a two-vehicle accident occurred last month in Texarkana, Texas, killing a passenger in the SUV, authorities say.
This month, Texas traffic experts and law enforcement agencies are putting forth an extra effort to curb vehicle fatalities by targeting distracted drivers.
"Distracted driving is a serious issue here; and we are working hard to address that," Texarkana, Texas, police spokesman Shawn Vaughn said.
There were 80,000 crashes and more than 364 deaths from accidents involving distracted drivers last year in Texas.
More than 20 fatal accidents occurred in 2020 in the nine counties in the Texas Department of Transportation's Atlanta district, which includes Texarkana.
"What we want you to know is distracted driving is something that can be stopped," said Irene Webster, a TxDOT traffic specialist.
Drivers ages of 16-24 were involved in more distracted driving accidents, she said.
And it's not just cellphones that distract drivers, Webster added.
"It's about everything you are doing within that vehicle. You can be eating, you can be drinking, you can be changing the radio station. Everything is a distraction. You could be talking to someone in the vehicle; that's a distraction."
Distracted driving is a nationwide problem. To help combat it, the month of April is designated as Distracted Driving Month.
In Texas, the state's Transportation Department is teaming up with law enforcement agencies throughout Texas to try to cut down on accidents arising from distracted driving.
"We want to focus on folks being safe," Webster said. "We are never going to reach zero deaths on our roadways if people do not take precautions."
Vaughn said Texarkana, Texas, police are on the lookout for distracted drivers.
"If we see somebody driving and they are distracted in some way and there is a traffic violation, we probably are going to stop and talk to them and let them know. And, if necessary, we will write them a citation."
Copyright 2021 KSLA. All rights reserved.