East Texas not spared from growing wave of catalytic converter thefts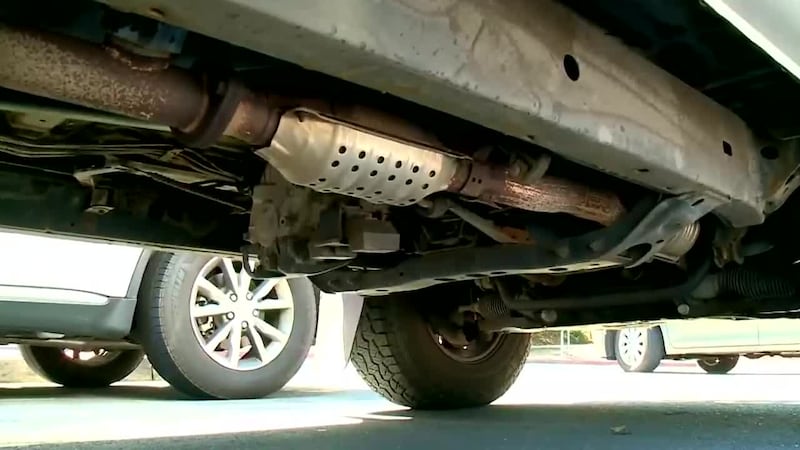 Updated: Apr. 15, 2021 at 1:15 PM CDT
LUFKIN, Texas (KTRE) - Law enforcement agencies across the country are reporting a wave of catalytic converter thefts.
According to the National Insurance Crime Bureau, since the pandemic started there has been a rise in catalytic converter thefts nationwide. Statistics show in 2019, an average of 282 catalytic converters were stolen every month. In 2020, the average rose to 1,203. Last December alone, about 2,347 catalytic converters were stolen.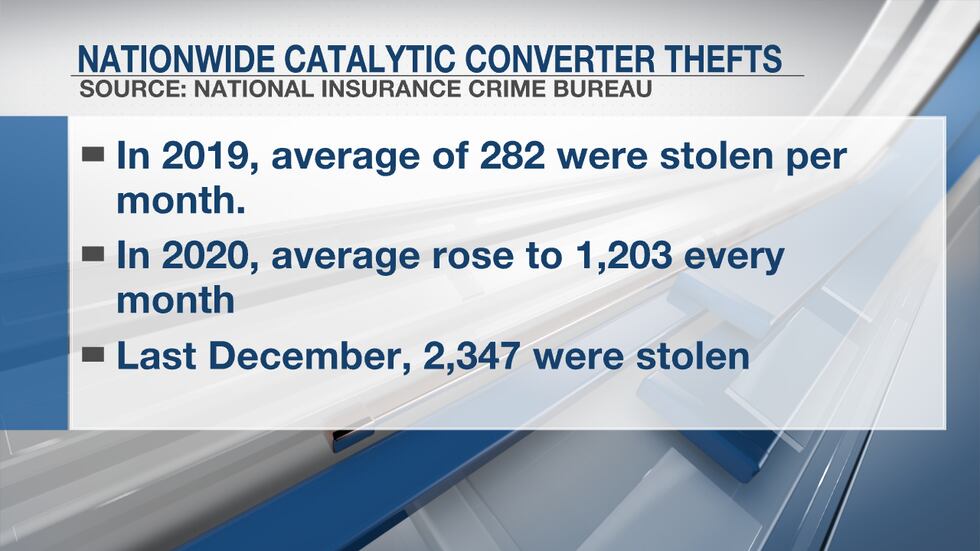 "They do not discriminate, Richard Palomo said. "They hit churches, businesses, individuals, it doesn't matter."
Palomo works at The Muffler Shop in Lufkin and says they receive multiple calls daily regarding catalytic converters.
"We replace roughly 8-to-12 a day," Palomo said.
Service technicians say a catalytic converter is essentially a filter to help protect the environment.
"It's shaped a honeycomb in the middle and its coded with three different precious metals," Palomo said. "With all the combine, when they heat up, it creates a reaction that burns the excess pollution from the engine."
"But it's the value of the metals where the problem lies," Lufkin Police Detective J.B. Smith said.
Lufkin Police Detective J.B. Smith and Communications Director Jessica Pebsworth say thieves are stealing and selling them to people, who then breaks them down for the metals that are inside.
"These are parts that are easy to steal," Smith said. "They are using a Sawzall to cut it off the vehicle in a matter of moments."
"The prices of those metals like Platinum but specifically, palladium and rhodium, have just gone through the roof in large part due to COVID-19," Pebsworth said. "It's not as easy to mine those materials right now, so there's a higher demand. Due to the increase in the value, it's really easy money for someone unfortunately, at the cost of other people."
"Most likely these people are selling them for $100 or $200 individually, but that's quick bit of money to get a couple minutes work," Smith said. "We saw from that last one we stopped, he had three or four on them."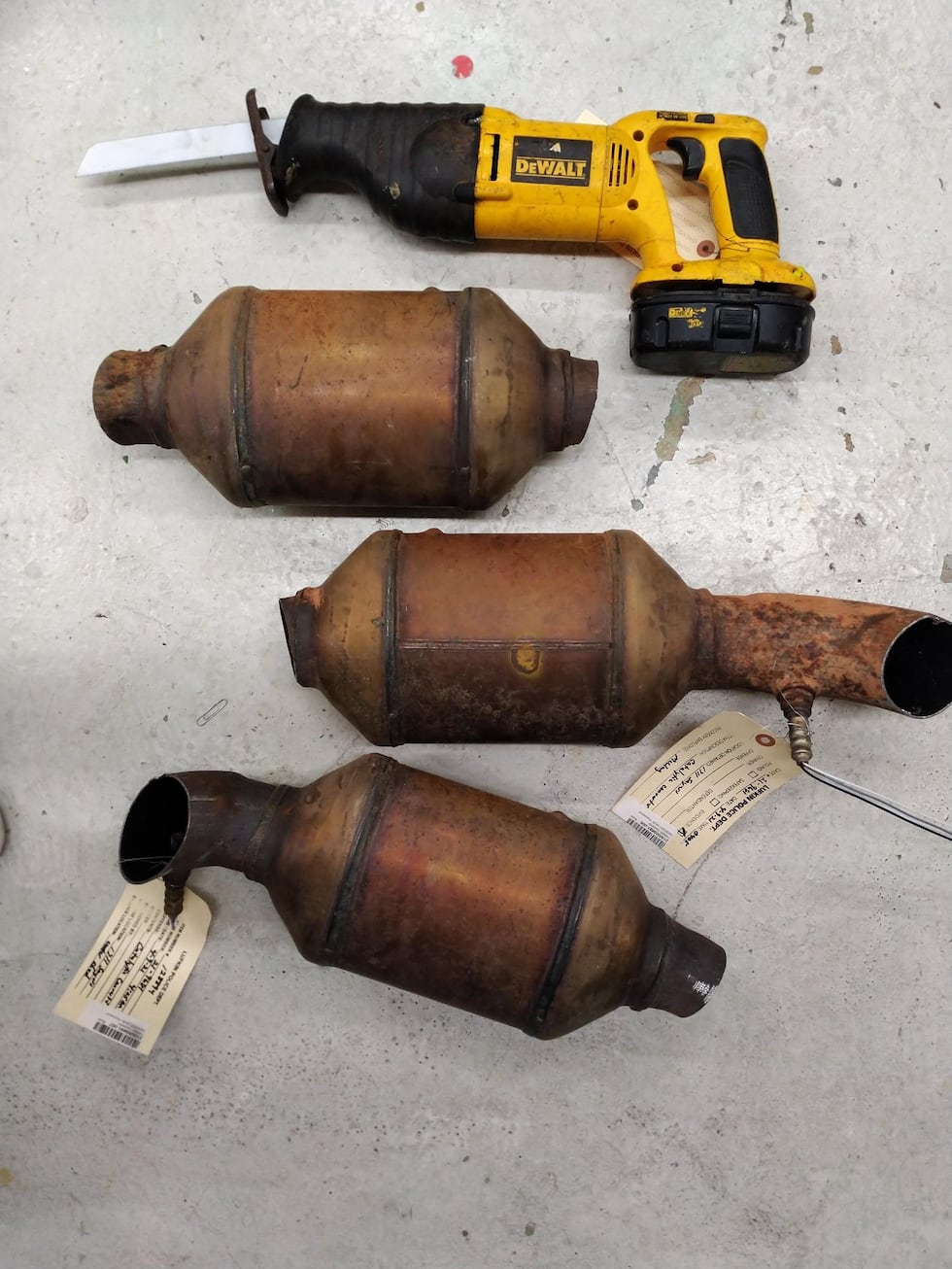 Last Friday, Lufkin Police Officers say they caught 37-year-old Bradley Brown of Lufkin stealing catalytic converters from church vans off Sayers Street and after a short foot pursuit, they took him into custody.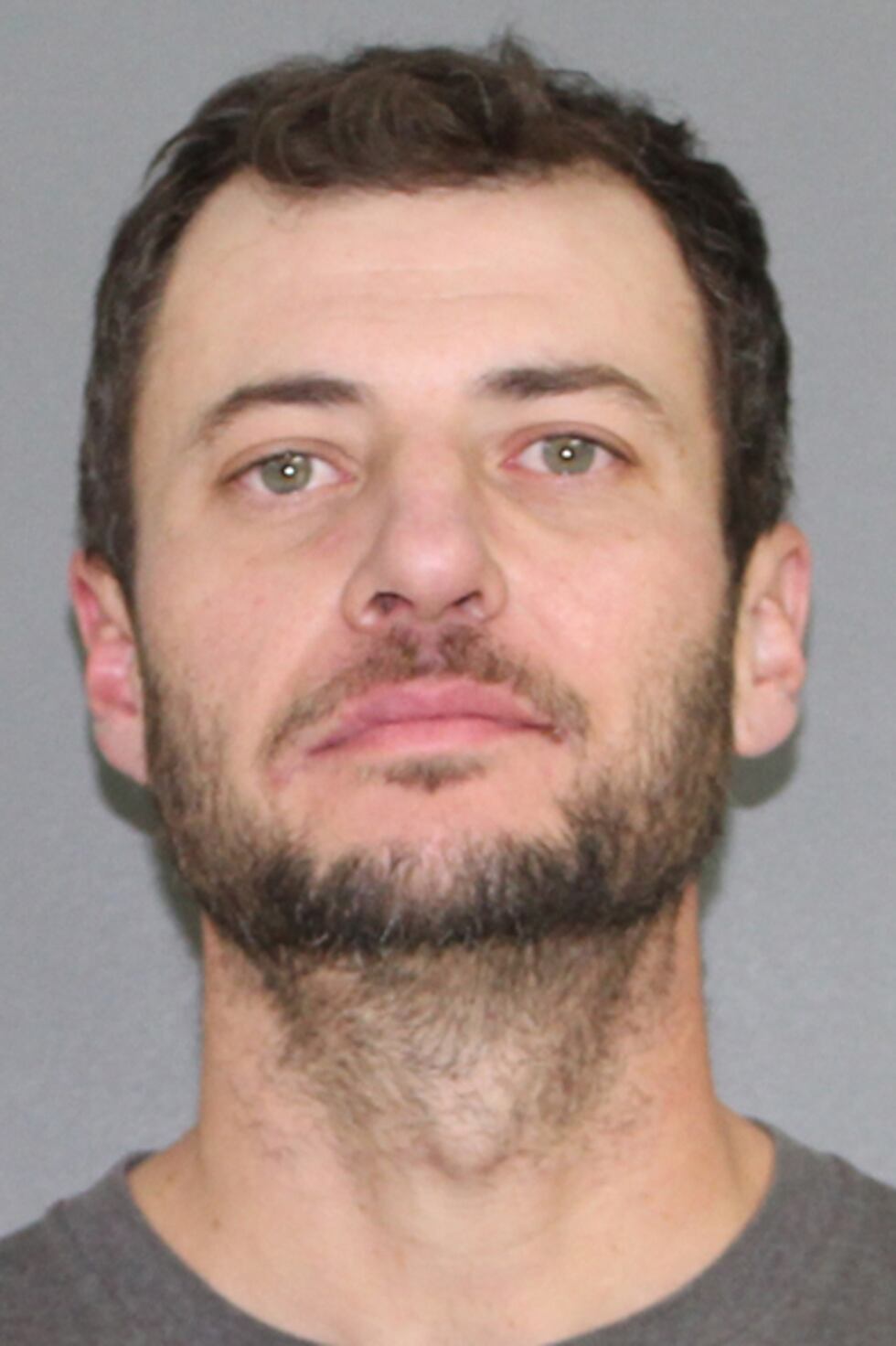 "I didn't steal them," Brown said. "I was in the process."
While mechanics say while it is illegal to sell catalytic converters without a license, it is hard to trace them since they do not have serial numbers.
"We have multiple small thieves taking them from all over the state," Smith said. "We need to know where they're going and who they're selling them to."
Officials say if you any information on who may be stealing them or where they are selling it too, to contact your local authorities.
They also say some tips to help avoid becoming a victim include parking in a garage or in a secured parking lot, install a bright, motion sensor light to dissuade potential thieves, park fleet vehicles in secured, alarmed and well-lit yards, always lock vehicle and set alarm and install an anti-theft device.
Copyright 2021 KTRE. All rights reserved.