Lufkin teen identified as victim of early Sunday fatal crash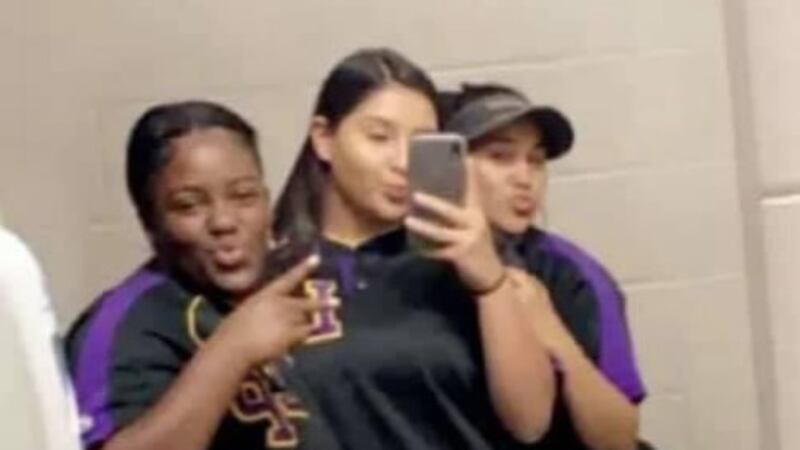 Updated: Apr. 12, 2021 at 1:59 PM CDT
LUFKIN, Texas (KTRE) - The victim of a Sunday morning fatal crash has been identified as 18-year-old Lufkin resident Natalie Chavez.
According to a press release by the City of Lufkin, Chavez was the passenger in a Dodge Charger driven by Robert Cavazos, 19, of Diboll. Other passengers in the vehicle included Jaylon Jackson, 19, Ricardo Solis Jr., 20, and Angel Sanchez, 19, all of Lufkin.
The statement said at around 12:25 a.m. Sunday, Cavazos was leaving Kit McConnico Park at a high rate of speed when he apparently lost control, hit a tree and rolled the vehicle. Chavez, Solis and Sanchez, all backseat passengers back seat passengers, were thrown from the vehicle. They were not wearing seat belts, the press release said.
Chavez was pronounced dead at the scene.
Cavazos, Solis and Sanchez were all taken to local hospitals and later transferred for further treatment.
Jackson, the front seat passenger, was wearing a seat belt and did not require transport.
Cavazos and Sanchez are expected to recover. Solis remains in critical condition.
The crash remains under investigation.
Copyright 2021 KTRE/KLTV. All rights reserved.