East Texas teen sees foster care as "second chance" at finding forever family
Nick: "A good life for me means people accept me for who I am."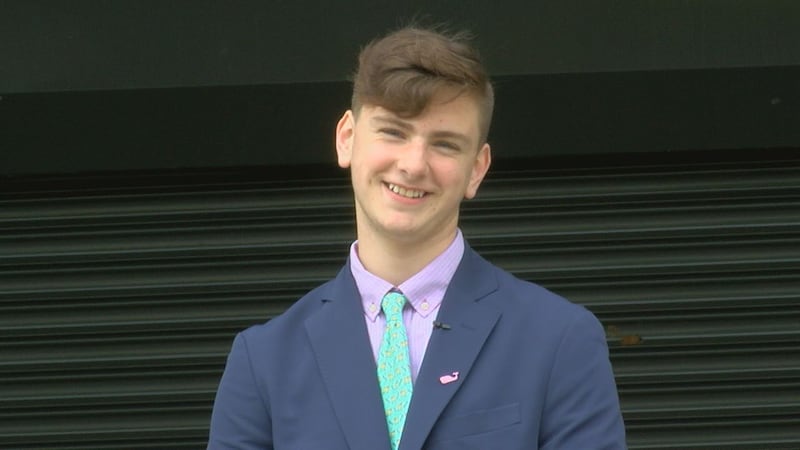 Updated: Mar. 17, 2021 at 9:06 AM CDT
TYLER, Texas (KLTV) - When looking out to an audience, one of the most reassuring feelings is seeing the people in the crowd cheering for you.
That's the support system Nicholas, 15, is hoping for one day.
"I basically want to be seen and I like being different," Nicholas explained to us as we toured the outdoor theater in Bergfeld Park. "I've [been] in many plays... I've played in Harry Potter as Harry Potter. I've played in the Wizard of Oz as Tin Man."
A lover of the stage, Nick told us the stage is favorite way to express himself. It's also a way for him to escape some of the hardships of his life.
"I always felt like I was the odd one out, so it gives me a chance to be heard," said Nick.
He's even planning on using his acting skills to become an undercover agent to help children in dangerous situation.
"I've been abused a lot," Nick explained. "I feel like other people don't deserve that and I want everyone to have a chance at a good life."
As an eighth grader who's getting ready to make the transition to high school, Nicholas is also ready to take a final bow out of foster care and make his way into a forever home.
"A good life for me means people accept me for who I am and just accept me in general," Nick said. "My parents have never really cared for me... and I feel like this is really a second chance and I'm thankful for it."
For more information on how to adopt Nick or other East Texas children available for adoption. Please email Brittney.Rountree@dfps.state.tx.us .
Copyright 2021 KLTV. All rights reserved.