Texas Tech to feature Patrick Mahomes in Super Bowl ad campaign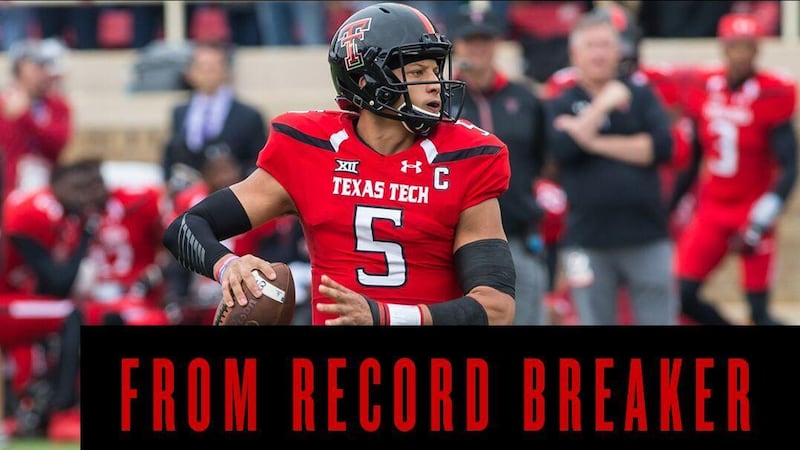 Updated: Feb. 6, 2021 at 8:02 PM CST
LUBBOCK, Texas (KCBD) - Texas Tech University is completing an ad campaign for the Super Bowl highlighting Patrick Mahomes and the idea that "From here, it's possible."
President Lawrence Schovanec says various ads will run in major cities nationwide, on billboards, in print and on social media.
They focus on Mahomes' move "From record breaker, to kingdom maker."
"We are so fortunate to have a person of his success, but more importantly, his character, his demeanor, associated with our university. Our alumni are one of the strongest aspects of our branding and marketing, but he is probably the greatest example of that," Schovanec said.
A similar campaign, during Mahomes' Super Bowl appearance last year, was a big success for the university.
Schovanec says in the first two weeks, impressions on social media posts went from 30 to 40, to more than 600,000.
There was nearly a 20 percent increase in confirmations for registration to the university.
"We're seeing the same sort of effect this year. They told me that after the first week of the campaign, engagements this year were over 700,000, up from about 600,000 last year," Schovanec added.
Schovanec says this year, for the first time in Texas Tech's history, applications for the first year class exceeded 30,000.
That's 6,000 more than two years ago.
"We have seen that increase occur over two years. Again, in part due to marketing, but also to the message that we can share, and Patrick Mahomes is a great example of that message," Schovanec said.
Nationwide, enrollment dropped at universities by about 4 percent last year, but Texas Tech saw an increase of the same amount.
First-year enrollment also dipped 13 percent, but Texas Tech's numbers went up by 6.
Last year's Super Bowl ad campaign cost the university $75,000.
"You have to invest in your marketing and communication plans. And that, I believe, has had a direct impact on our enrollment increase," Schovanec said.
He says he can't put a dollar amount to Patrick Mahomes' value to Texas Tech.
He says it imparts pride in the Red Raider community that someone in his position will still put his guns up.
Copyright 2021 KCBD. All rights reserved.