SCOTUS rejects Gohmert's last-minute appeal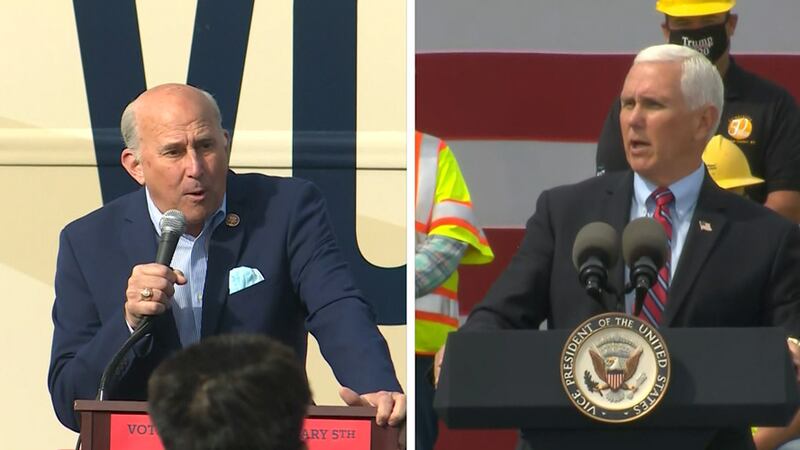 Published: Jan. 7, 2021 at 1:22 PM CST
TYLER, Texas (KLTV) - The United States Supreme Court has rejected the final appeal by Rep. Louie Gohmert (R-Tyler) to sue Vice President Mike Pence.
The denial came Thursday morning in the form of a single sentence order.
"The application for interim relief presented to Justice Alito and by him referred to the Court is denied," the order stated.
Gohmert's suit alleged that any action taken by Pence on Jan. 6 to formally declare Joe Biden the winner of the 2020 presidential election will be fraudulent, but also that Pence had the ability to choose a set of electors that was "not fraudulent," thus overturning the election results in favor of President Donald Trump. The order was issued despite being rendered mostly pointless after Congress ratified President-elect Joe Biden's win early Thursday morning.
Furthermore, in a letter to Congress Wednesday, Pence had also summarily rejected the claims to Constitutional power Gohmert's suit alleged.
"As a student of history who loves the constitution and reveres its framers, I do not believe that the Founders of our country intended to invest the vice president with unilateral authority to decide which electoral votes should be counted during the joint session of congress, and no vice president in American history has ever asserted such authority," Pence said in the statement.
Copyright 2021 KLTV. All rights reserved.