Marshall community members ask for teachers to be prioritized for COVID-19 vaccine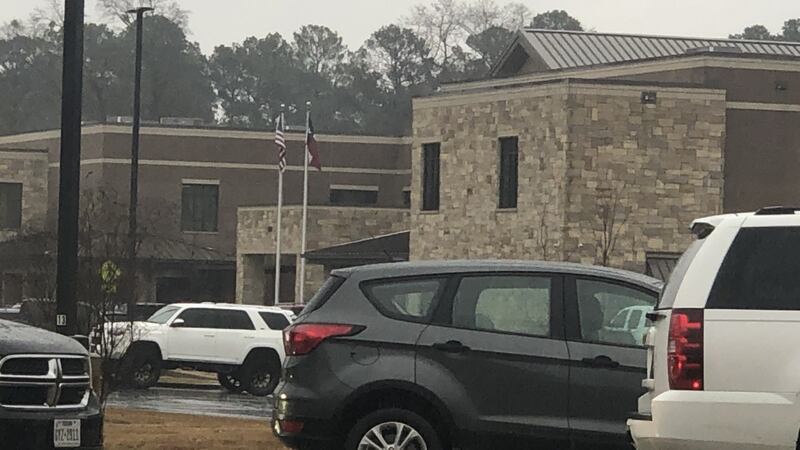 Updated: Jan. 6, 2021 at 11:25 PM CST
HARRISON COUNTY, Texas (KSLA) — Texas is in phase 1A and 1B when it comes to administering the COVID-19 vaccine. While it's not available to everyone just yet, there is a fight for teachers to be on the list.
Marshall resident Kineisha Smith-White, the mother of six, believes teachers should be put first when it comes to giving out the COVID-19 vaccine. "They have to deal firsthand with our children."
Teachers are not included in the current phase, but many are pushing for them to be prioritized.
"It doesn't make sense because these are our children that have to co-exist with these adults who take care of them while we're out doing our daily activities," Smith-White said. "So I believe, I feel as though that is irresponsible of the government."
Trent Turner, the father of three, also believes teachers should have the option. "If it makes those teachers more comfortable to get up there and teach the kids then, by all means, put them first."
Although he said he prefers not to take the vaccine, Turner believes it's the key to keeping schools open.
"I think it's of the utmost importance to get the schools back open and functioning again the way they were face to face because this distance learning thing is not cutting it."
Rena Honea, president of the Dallas Alliance AFT, says she hopes parents understand why some teachers choose not to return to school because of it. "I would hope that parents would be very cognizant of the fears that the educators have.
"It's not that they don't want to be there, they do," Honea continued. "But they want to be healthy and they want to be well themselves."
Copyright 2021 KSLA. All rights reserved.