Man charged with slaying Starrville pastor previously arrested for burglary, domestic violence
Updated: Jan. 4, 2021 at 2:12 PM CST
SMITH COUNTY, Texas (KLTV) - Before he scuffled with and allegedly shot a Starrville pastor, Mytrez Duente Woolen was arrested several times with charges including burglary and unlawful firearm possession.
According to arrest records, Woolen, 21, of Arlington, had most recently been arrested in Marshall in December 2019 for second-degree felony burglary of a habitation. Woolen had also been arrested previously in Arlington, most recently in September 2019 for his alleged involvement in a domestic dispute in which Arlington police say Woolen used a box cutter against someone and eventually throwing the box cutter and assaulting the person. Woolen was at the time on probation and was charged with aggravated assault family violence – exhibiting a deadly weapon and assault family member impeding breath circulation – never lost consciousness. Other previous incidents for Woolen include a December 2018 arrest where Marshall police say he broke into a home, displayed a firearm and attempted to steal an Xbox video game console.
After engaging in a high-speed chase with him Saturday night, police say Woolen wrecked his vehicle near the intersection of FM 757 and FM 16. He then fled into the nearby woods on foot, evading law enforcement before allegedly breaking into the Starrville Methodist Church and hiding overnight. On Sunday morning, the church's pastor, Mark McWilliams, 62, of Frankston, and his wife apparently discovered Woolen hiding in a bathroom stall. According to Smith County Sheriff Larry Smith, McWilliams held Woolen at gunpoint. However after a struggle, Smith said, Woolen wrested control of McWilliams' weapon and fired, killing him. Woolen was previously unarmed. One of McWilliams' congregation members was present and armed as well but did not discharge any rounds.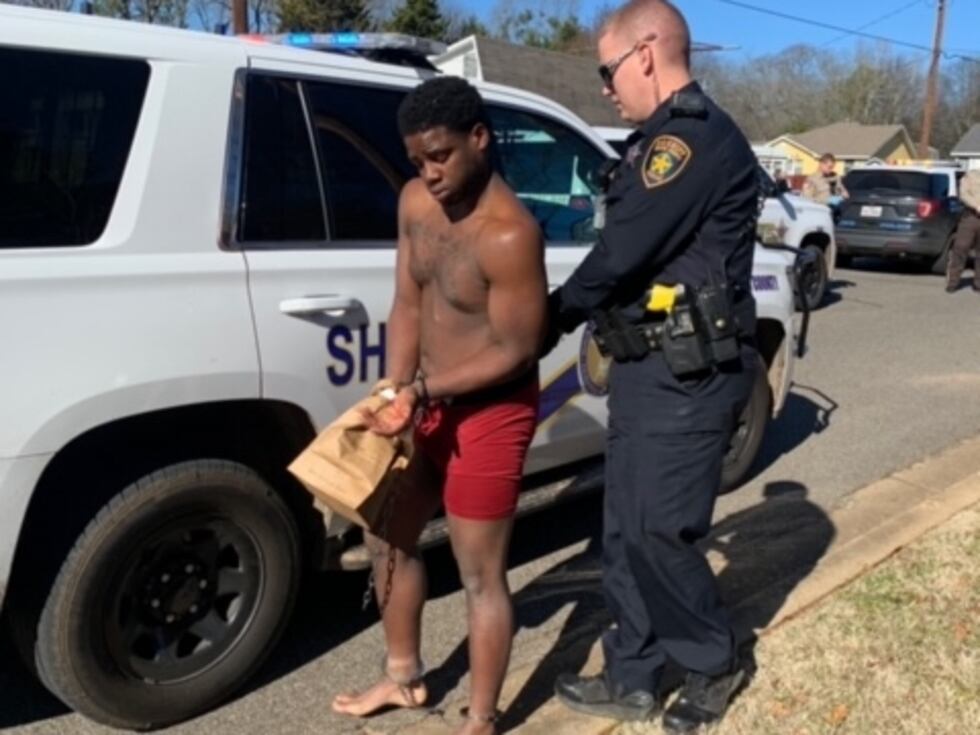 Woolen is currently held in the Smith County Jail and is charged with capital murder by terror threat, aggravated assault with a deadly weapon, and aggravated assault with a deadly weapon causing serious bodily injury. Collectively, his bond amount has been set at $3.5 million.
U.S. Rep. Louie Gohmert (R-Tyler) offered his condolences to McWilliams' loved ones.
"Mark was a blessing to our entire area where his love for and service to so many others will be sorely missed. My prayers embrace the victims of this senseless tragedy and their families," Gohmert said in a statement released Monday morning. "May God cradle the victims and their families in His love so they find comfort during this incredibly difficult time. May justice be swift and sure."
Copyright 2021 KLTV/KTRE. All rights reserved.