Iconic 'World's Smallest Target Store' demolished in remote West Texas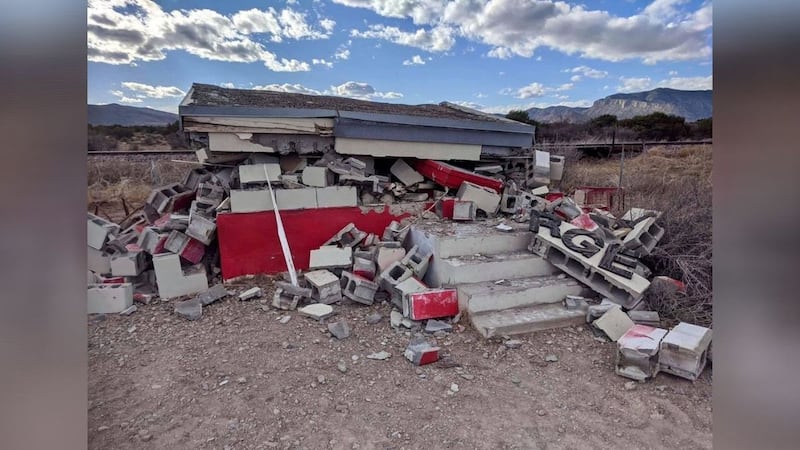 Updated: Dec. 12, 2020 at 7:49 AM CST
BREWSTER COUNTY, Texas (KLTV) - A pile of concrete blocks is all that remains of the so-called 'World's Smallest Target Store,' a popular roadside destination in West Texas.
Situated along a remote stretch of U.S. Highway 90 in Brewster County, the iconic desert structure drew curiosity seekers to the town of Marathon, not far from Big Bend National Park.
KOSA-TV reports the property owner told the Brewster County Sheriff the building was unstable and had it demolished in recent weeks before someone could get hurt.
The 'Tiny Target,' which had not affiliation with the national retailer, had become a pilgrimage destination for curiosity seekers and art enthusiasts alike.
Swarms of bees and vandals seemed to target the building in recent months.
Sometime in 2016, the big box chain's iconic bullseye logo and word mark first went up on the exterior of the abandoned cinder block railroad building.
It was reportedly an answer to the nearby Prada Marfa art installation, which was completed in 2005.
Whether the work was the social commentary of an anonymous artist or simply a public prank, the creator of the 'Tiny Target' has never come forward.
Copyright 2020 KLTV. All rights reserved.