Raccoon was injured from a possible previous trap, there are different precautions to take when approaching wildlife in Texas
There are methods for removing wildlife in urban settings.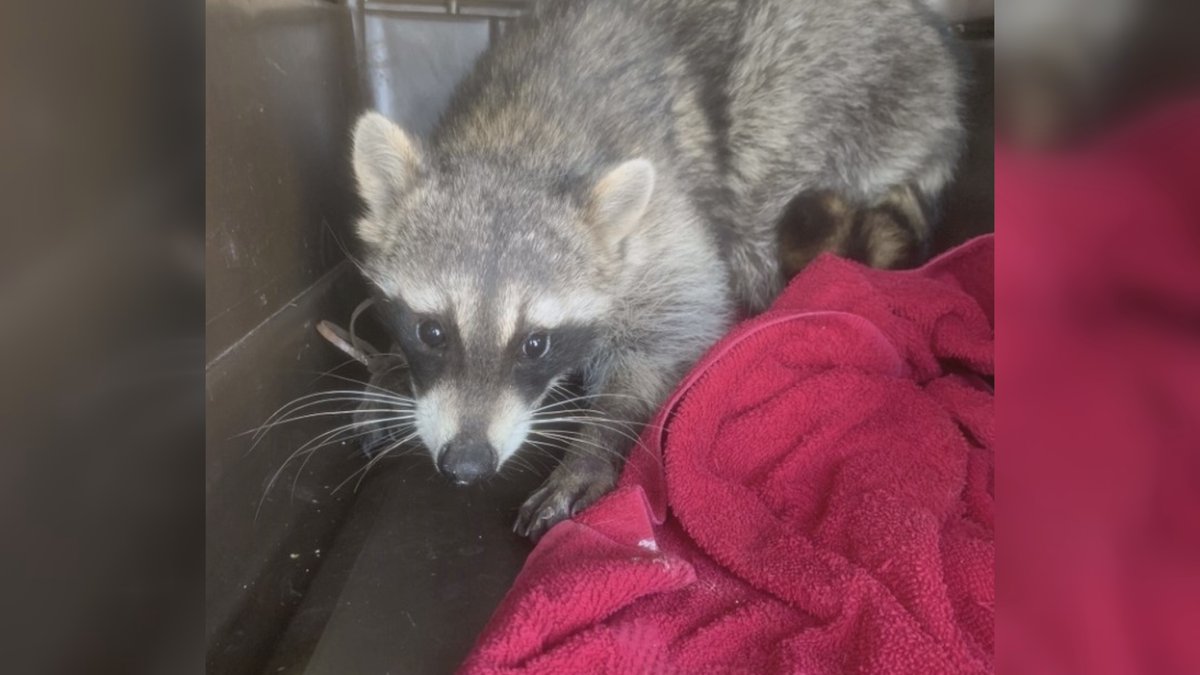 Updated: Oct. 13, 2020 at 6:26 PM CDT
AMARILLO, Texas (KFDA) - A raccoon was trapped in Umbarger, Texas.
It was discovered the animal may have been trapped before and experts believe the injury came from a previous trap attempt.
Sometimes wildlife gets into urban neighborhoods and Amarillo is known of having wildlife surrounding the area.
There are different precautions to take when dealing with wild animals.
The raccoon was originally trapped correctly by homeowners, but the family noticed it was hurting from a possible previous trap attempt and they contacted the Wild West Wildlife Rehabilitation Center.
"It looks like a snare trap. Which a lot of times they'll use metal, but this time they used zip ties. And it's two zip ties that are intertwined together. And so, it got stuck on his leg," said Amee Smith, rehabber at Wild West Wildlife Rehabilitation Center.
There are other ways to deal with wildlife when found in residential areas.
"Before setting the trap, you can use mothballs and ammonia. You can buy things like coyote urine and things like that, that you can put around the areas to deter them. Second option would be to trap and then we can relocate to a different area," said Smith.
"I think relocation is a great thing especially when wildlife really didn't need to be killed... People tend to move into areas with new homes and wildlife was already there. And it protects wildlife from just simple things such as getting ran over and relocating them gives them a chance," said Shane Lewis, state game warden in Amarillo.
Wildlife is protected in the State of Texas.
"There are circumstances that allow people to protect their persons and or property, on depredation. Of course, that doesn't apply to certain species such as your raptors or your hawks, things that are protected federally," said Lewis.
Game wardens suggest contacting professionals when dealing with wildlife problems.
"I think as game wardens we always support the ethical taking of animals. And if there are situations where you do have to take animals, as far as depredation or other means, do it ethically. Do it in means that are practiced and that's also done by contacting your professionals," said Lewis.
The raccoon will be released once its hand is healed and will be relocated.
"And they were able to remove it and get it cleaned up really good, started on antibiotics and a little bit of pain medication. And so, he's currently here and he'll have a little bit of a long road in recovery," said Smith.
While approaching the end of October, mating season for wildlife is ending, so the amount of baby animals you'll see will start to slow down.
See more of the raccoon story here.
Keep up with The Wild West Wildlife Rehabilitation Center on Facebook and contact professionals if needing help with wild animal problems.
Copyright 2020 KFDA. All rights reserved.