Spacecraft to be named for astronaut killed in East Texas space shuttle tragedy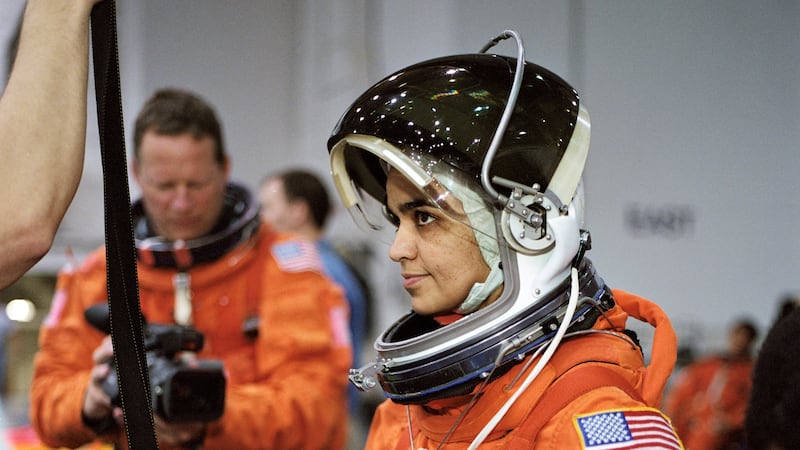 Updated: Sep. 11, 2020 at 5:34 PM CDT
EAST TEXAS (KTRE) - A spacecraft set to launch later this month will be named for a pioneer astronaut who died in the 2003 Space Shuttle Columbia tragedy in East Texas.
Northrop Grumman announced its un-crewed NG-14 Cygnus spacecraft will be named for Kalpana Chawla, a NASA astronaut assigned to Shuttle Columbia's ill-fated final mission.
"It is the company's tradition to name each Cygnus after an individual who has played a pivotal role in human spaceflight," a news release stated.
Aboard Shuttle Columbia's STS-87 mission in 1997, Chawla made history as the first woman of Indian descent to go to space.
Born in Karnal, Haryana, India, Chawla became a naturalized U.S. citizen in 1991 and was selected to the NASA astronaut corps in 1994. She earned a Bachelor of Science degree in aeronautical engineering from Punjab Engineering College, a Master's degree in aerospace engineering from the University of Texas, and a Ph.D. in aerospace engineering from the University of Colorado.
Chawla flew a second time aboard Columbia, serving as a mission specialist on STS-107, which launched on January 16, 2003. The aerospace engineer participated in 80 Earth and Space science experiments while orbiting the Earth.
On February 1, 2003, all seven members of the Columbia's crew perished with the shuttle broke apart during re-entry over East Texas.
"While Chawla made the ultimate sacrifice in service to the space program, her legacy lives on through her fellow astronauts and those she has inspired to follow in her footsteps. Her final research conducted onboard Columbia helped us understand astronaut health and safety during spaceflight."
The newly-named S.S. Kalpana Chawla will deliver more than 8,000 pounds of supplies and technology to the International Space Station, remaining berthed to the orbiting outpost for up to 90 days.
The Cygnus spacecraft is slated to launch atop an Antares rocket at 10:27 p.m. on Tuesday, September 29 from Wallops Island, Virginia.
Once the resupply vehicle completes its mission, it will perform a destructive reentry into Earth's atmosphere over the Pacific Ocean, according to Northrop Grumman.
In 2016, another Cygnus spacecraft was named after another STS-107 astronaut, Commander Rick Husband.
RELATED:
+ New spacecraft named after astronaut killed in E. Texas space shuttle tragedy
Copyright 2020 KTRE. All rights reserved.