Annual Texas Veteran's Military and Classic Car Show in Bullard Saturday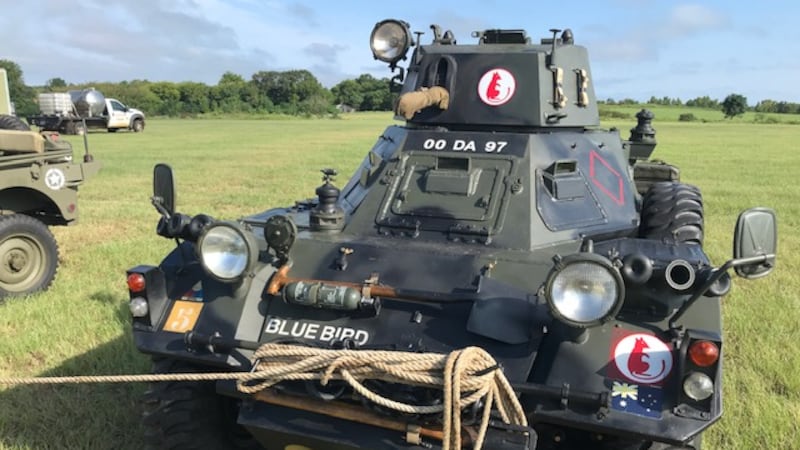 Published: Sep. 11, 2020 at 5:12 PM CDT
BULLARD, Texas (KLTV) - The annual Texas Veteran's Military and Classic Car Show will be held in Bullard on Saturday, Sept. 12.
It will start with a military convoy that will travel from Tyler to Bullard. That convoy will line up at 8 a.m. Stewart's Funeral Home. the parade will start at 8:30. It will travel along FM 346 to Flint and then south on Highway 69. It will end at 655 S. Dr. Doctor M Roper Parkway where the celebration will continue until 5 p.m.
Event Coordinator Mike Balfay says there will be about 100 patriot guard riders and 50 military vehicles.
"We encourage vets that want to to get their by 8 (a.m.) and they will probably get to ride in one of the military vehicles. This event's sole purpose if to honor those that served in the United State military. You'll have vets from World War II, Korea, Vietnam, even current like Desert Storm and Afghanistan vets here. You'll have World War II planes flying over. You'll have airborne jumping in. You'll have a Sherman tank," Balfay said. "During the day, we'll honor the vets and talk to them. We have an 80-foot American flag that we've set up in the air. And when we do, they sing the Star Spangled Banner."
Balfay says there will be four World War II planes flying over during the National Anthem.
They event will honor eight veterans who will be introduced during the celebration, which will also includes lunch.
"We're serving brisket. We're serving Chick-fil-A sandwiches. Brookshires is bringing the water and ice. I've got all these people out here -- McAllister's, Dr Pepper. We're serving the public for free," Balfay said. "We want it to grow. We want to honor the vets. We're losing the vets left and right, especially World War II and Korea, but we're starting to lose the Vietnam Vets. I expect we'll have 500 vets here tomorrow. A good time to walk up and look them in the eye and shake their hands and thank them."
Veterans in attendance will include Medal of Honor recipients, veterans who fought at Okinawa, and Desmond Doss, Jr., whose father, World War II Combat Medic Pfc. Desmond Doss, was the subject of the 2016 movie "Hacksaw Ridge".
"This is probably the biggest assembly of heroes you're going to see in East Texas as well as military vehicles," Balfay said.
Click here to find more information about the event.
Copyright 2020 KLTV. All rights reserved.