8 people shot outside San Antonio bar, police looking for shooter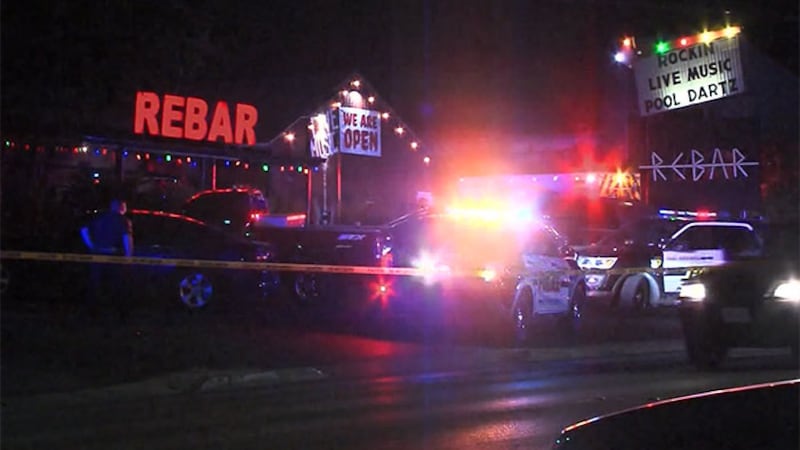 Updated: Jun. 13, 2020 at 1:18 PM CDT
SAN ANTONIO, Texas (KLTV) - At least eight people have been shot outside a San Antonio bar Friday night and police are still searching for the shooter.
The incident happened in the parking lot of a Rebar, a bar in the 8000 block of Broadway, just south of Loop 410, around 11:30 p.m., according to San Antonio Police Department Chief William McManus.
The victims are all in stable condition at this time, according to San Antonio Police Chief William McManus.
A group of five people, two males and three females, were denied entry into a San Antonio bar because they were too inebriated. That's when the alleged shooter said, "don't you know who I am? I'm a UFC fighter from California."
After being denied entry, the suspect then, according to McManus, "walked back to his car, pulled out a long rifle and walked back across the street and opened fire."
The victims include five females and three males that are between the ages of 23-41, McManus said at a press briefing Fight night. None of the victims have been publicly identified.
Police said the shooter fled the scene and is still at-large.
This is a developing story. Please check back for updates.
Copyright 2020 KLTV. All rights reserved.