Lubbock Police, ATF investigating 4 gun store burglaries in 9 days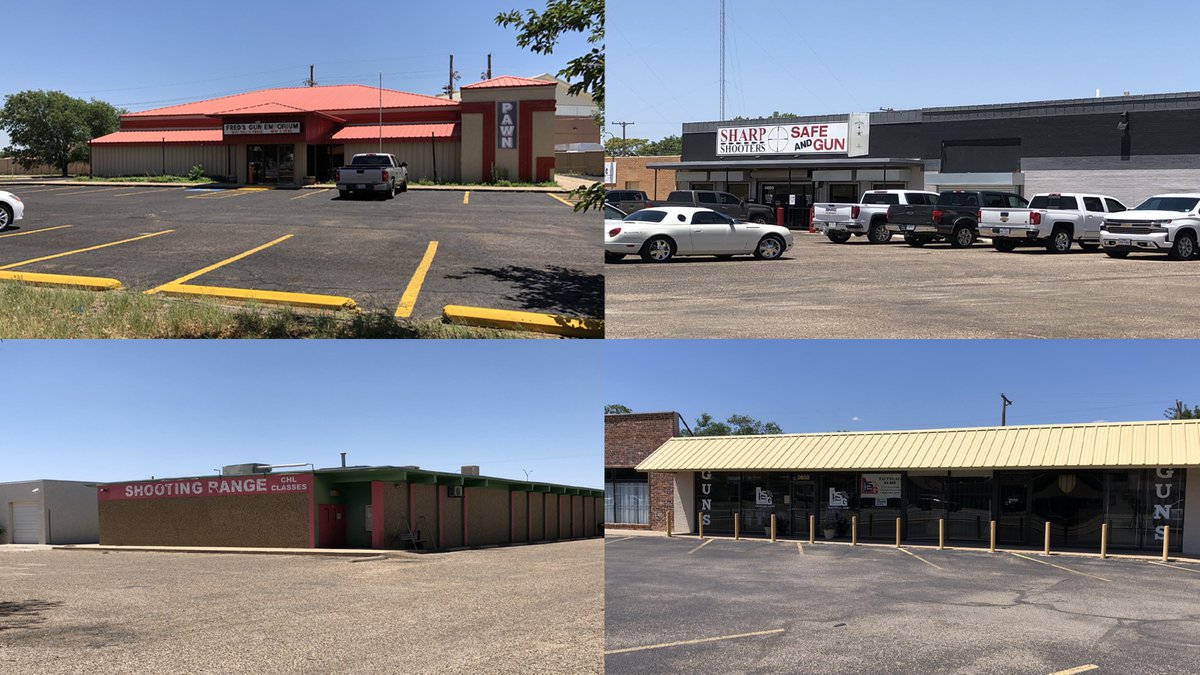 Updated: Jun. 8, 2020 at 2:16 PM CDT
LUBBOCK, Texas (KCBD) - Lubbock Police and the Bureau of Alcohol Tobacco Firearms and Explosives (ATF) are investigating a string of burglaries in Lubbock where guns were stolen from businesses. All of the burglaries have happened within a nine day period.
The ATF sent an email out to some residents saying a Federal firearms licensee in Lubbock County experienced a burglary that resulted in a theft of firearms. The email said "Please ensure the security of both your inventory and property and report all suspicious persons or activity to your local police department. Additionally, notify ATF at 888-930-9275 if you find any of your firearms missing, lost or stolen."
The first burglary of a gun store happened on May 31, 2020 at LSG Tactical Arms located at 2650 34th Street. The police report says the burglary happened around 6 a.m. The owner saw a person from the video surveillance system inside the building. The suspects broke into the building and went through glass display cases. The police report says four suspects were seen leaving the business. It is unclear if any firearms were taken during this burglary.
The second burglary happened on June 3, 2020 just after 2:30 a.m. at Sharp Shooters, located at 5220 Marsha Sharp Fwy. Two suspects were involved in this burglary. The police report says one of the suspects "grabbed as many firearms as they could," but dropped one as they were leaving. The officers noticed empty pistol racks were empty in the building. The second suspect helped in the burglary. The exact number of firearms taken during this burglary was not known at the time the initial report was submitted. On June 6, 2020, 17-year-old Tyrell Collins was arrested on a warrant for burglary of a building connected with this case. He is currently in the Lubbock County Detention Center and is being held on a $75,000 bond.
The third burglary happened on June 5, 2020 at Patriot Firearms located at 5840 49th Street. Police say they responded to an alarm down at the location around 5:30 a.m. Five suspects were seen on surveillance. Four of them entered the store and one stayed outside as a lookout. There is no information if any firearms were taken during this burglary.
The fourth burglary happened at Fred's Gun Emporium at 3003 Slide Road on June 8, 2020 around 2:30 a.m. The police report says the suspect went into the building, smashed a display case and took several firearms. The number of firearms taken was not noted in the initial report.
While Meredith Davis with the ATF could not say the four burglaries were connected, she did say that there have been multiple burglaries of this sort across the state during a time "of unrest."
The Lubbock Police Department is participating in a multi-agency response to these burglaries, and the investigations are ongoing.
Copyright 2020 KCBD. All rights reserved.