Local quilting community's acts of service gain national attention
Deb Luttrell of 'Stitchin' Heaven' pulled together the quilting community to help during the Covid-19 crisis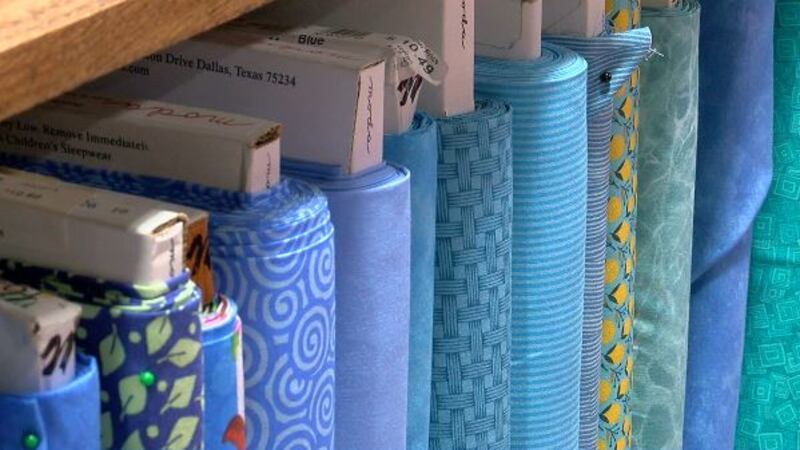 Published: Apr. 22, 2020 at 6:28 PM CDT
QUITMAN, Texas (KLTV) - An East Texas quilter who is also the owner of Quitman's "Stitchin Heaven" has started a quilting movement that has brought quilters and sewers from across the country together to create and distribute masks during the COVID-19 pandemic.
Now, Deb Luttrell's innovation and her army of quilters have gained a national spotlight. It was recognized by the one person she says she has always wanted to meet - Kelly Clarkson.
"She's a quilter, she's genuine, and she gets to sit next to Blake Shelton every day on the 'Voice!'" Luttrell said.
The Kelly Clarkson Show reached out to Luttrell to talk to her about her community of more than 100,000 quilters who have come together to make masks during the pandemic.
"What we tried to do was go to our quilting community and say, 'Hey guys, this is a need. I know you can help,'' Luttrell said
She encourages her customers and community to come together and sew masks, which "Stitchin' Heaven" then distributes to people who need them. Luttrell even posted a mask-making tutorial and pattern online for people to use. She says the video has now been viewed over 100,000 times.
"I had a lady the other day tell me she said made 300 masks!" Luttrell said.
Clarkson's interview has given Luttrell's grassroots effort a national stage.
"I hope it'll bring awareness to the need that we have in this country. I think that need is going to be around for quite a while going forward," she said
She also said she it is wonderful to see quilters and sewers come together to fulfill that need, giving their time, resources, talent, and efforts to lend a helping hand.
"They're doing this to help somebody, somebody that they'll probably never know," Luttrell said.
If you want to watch Deb Luttrell's interview on The Kelly Clarkson Show, it will air on KLTV on Thursday, April 23 at 2 p.m.
Copyright 2020 KLTV. All rights reserved.