Infectious disease doctor talks to East Texas college students about coronavirus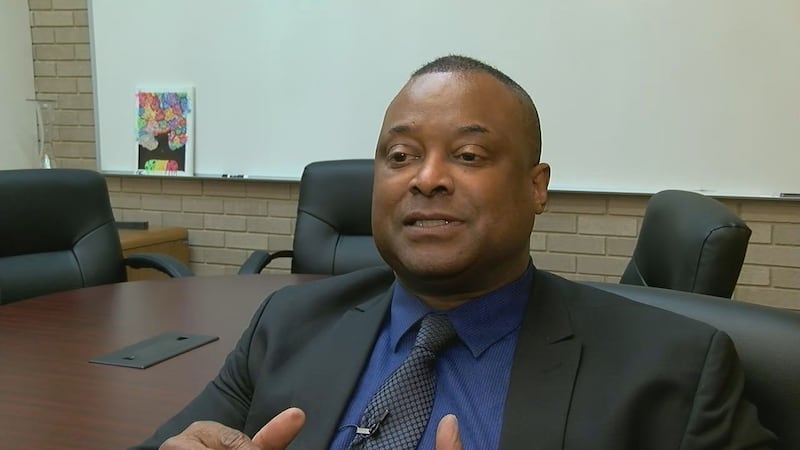 Updated: Mar. 5, 2020 at 5:26 PM CST
HAWKINS, Texas (KLTV) - One of the best tools in the fight against the novel coronavirus is knowing how to decrease the likelihood of it spreading, according to an infectious disease expert who spoke to students and staff Thursday at Jarvis Christian College.
"This is not a game. This is not a movie set. People die in this business. If we can decrease somebody having to go through the experience of someone dying from infectious diseases, then I've done my job," said Dr. Lane Rolling, director of the Clinical Education and Research Tropical Pathology and Infectious Disease Association.
Rolling focused on how people can play a role in keeping infectious diseases like the coronavirus from spreading. The coronavirus that has been dubbed COVID-19 was first discovered in bats in 1960, according to Rolling.
"People don't realize that bats have over 400 different coronaviruses. About four or five of them have been shown to infect man," he said.
Rolling said the coronavirus is nothing new and that it has been around for thousands of years.
"Now what we have is what we call spillage. We call it spillover. What's happening is that that particular virus in the bat or in the monkey or in the bird or whatever. But in coronavirus, in particular, in China it started in a bat and that bat, that spillage, that virus in the bat, jumped into a human being," Rolling said.
Several states are currently dealing with what the Centers for Disease Control and Prevention calls "community spread."
The coronavirus is present in at least 76 countries. The number of cases worldwide has surpassed 93,000 and nearly 3,000 people have died from the virus. There are more than 100 confirmed cases of the novel coronavirus in the U.S.
Rolling said when it comes to the coronavirus, it's time to talk about reality. And that means understanding that washing your hands is a "two-way process."
"Washing hands with soap and water to dilute the bacteria and get some of the viruses off your hands. Soap kills some bacteria. Then what you have to do is wash your hands in alcohol, and that alcohol has to be greater than 70 percent. If the alcohol is not greater than 70 percent, you're not doing anything," Rolling said. "But if you wash your hands with soap, water, and alcohol you have 100 percent clean hands, and you're going to have a good outcome because alcohol kills 100 percent of viruses and bacteria."
As with hand washing, Rolling recommends using alcohol greater than 70 percent to also clean counters, doorknobs, and other frequently touched surfaces.
Another part of preventing transmission is understanding that money and credit cards can be "sources of contamination for these diseases."
"You have to sterilize your hands after you touch money. You have to sterilize your hands after you touch money. The most important thing is that you have to understand that most people don't think about this because it's the world of the unseen. You don't see it. You can't see viruses. You can't see bacteria," Rolling said.
Rolling recommends not traveling to any place with confirmed cases of coronavirus.
"This is a game-changer. This is going to change global politics. It's changing the economy, and people need to be aware that this is not a game. This is not a science-fiction movie. This is not a political commentary. This is fact-based and science," he said.
The coronavirus is what's known as an RNA virus, which means it has a high rate of mutation, according to Rolling.
"There is not going to be a cure for this. There is not going to be a cure for coronavirus just like there's no cure for influenza. Period. End of story," Rolling said. "The difference between influenza and the coronavirus is that this virus, coronavirus, is the largest RNA virus. It has a lot of capabilities. Are they going to have a vaccine in three or four years? You might as well go to Vegas and try to hit the slot machine because it's not going to happen."
Despite the grim outlook for a vaccine, Rolling said practicing the proper precautions can greatly mitigate the chances of infection. He also recommends taking vitamin D, which can help support a healthy immune system.
"Viruses, they don't need a passport. They speak everybody's language. They're going to go where they want to go. You can't talk them away. You can't pray them away. That's just the facts. It's science," Rolling said. "Now we have influenza circulating the population. We have coronavirus circulating the population. They might mix their RNA together and come up with another super pathogen next year."
Copyright 2020 KLTV. All rights reserved.