Tyler woman recalls hearing Dr. Martin Luther King Jr. speak at University of Arkansas at Pine Bluff
Updated: Feb. 4, 2020 at 1:50 PM CST
TYLER, Texas (KLTV) - A Tyler woman who heard Dr. Martin Luther King Jr. speak at her college more than 60 years ago is still carrying the message from that day.
The year was 1958. Annie Flint-McKnight was a 17-year-old sophomore at Arkansas AM&N College, now the University of Arkansas at Pine Bluff.
With eloquent speeches and a call for non-violent protests against segregation and discrimination, King had established himself as a leader in the Civil Rights Movement.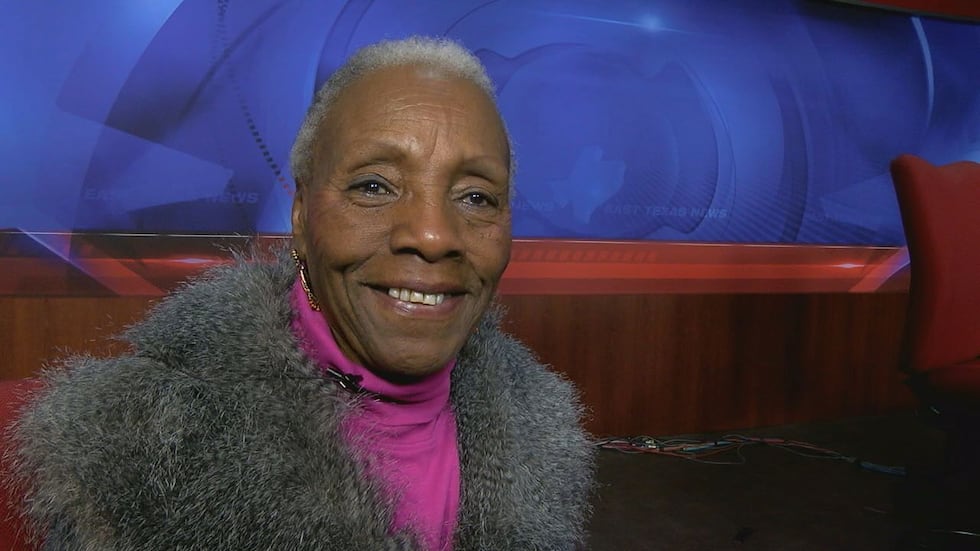 The college invited King to address the 1958 graduating class. Flint-McKnight was intrigued, excited, and nervous about hearing the great orator.
"The man was a genius. He didn't have a piece of paper or anything. When speakers speak, if they say something to make those cold chills run over me, then you have said something," she said.
And King's speech did just that. More than six decades have passed, and Flint-McKnight effortlessly recalls the moment that has stuck with her all these years.
"He said 'if you are striving to be the best negro doctor, the best negro lawyer, the best negro anything, then I'm afraid you have flunked the entrance examination into the school of integration,'" she recalled. "Those cold chills ran over me because that was true. And then he said 'because you're not just competing with negros. You're competing with everybody.' As a result of that, I've accomplished a lot of things — and I'm not bragging on myself — but because of the impact he had on my life, I've accomplished a lot of things."
Flint-McKnight and her friends decided they wanted to meet King and, dressed to impress, they approached him for and autograph.
"We called ourselves going to be sharp, you know, because Martin Luther King is coming. That's why we had on the hats. Me and that big ol', and my smile was bigger than the hat," she recalled as she laughed. "I'm standing to his left, and I'm thinking 'ooh, I'm somebody standing this close to Martin Luther King.'"
King's message still resonates with Flint-McKnight, and it's one her father taught her growing up.
"Everybody is made in God's image. Nobody is better than anybody else," she said. "So I don't put people on a pedestal, but there are some people who touch my life in such a positive way that it just stays with me."
All these years later, Flint-McKnight is still living on things she learned in that auditorium in 1958.
"In a lot of instances, his dream is still alive," she said. "But we must keep on dreaming, and then after we dream, some action has to come."
King made another historic stop in Arkansas. On May 27, 1958, he attended the graduation of Ernest Green from Central High School in Little Rock.
Green was a member of the Little Rock Nine. They were the first black students to enroll in the all-white school.
Copyright 2020 KLTV. All rights reserved.