Educator whose experiments flew on final Shuttle Columbia mission to speak at Hemphill museum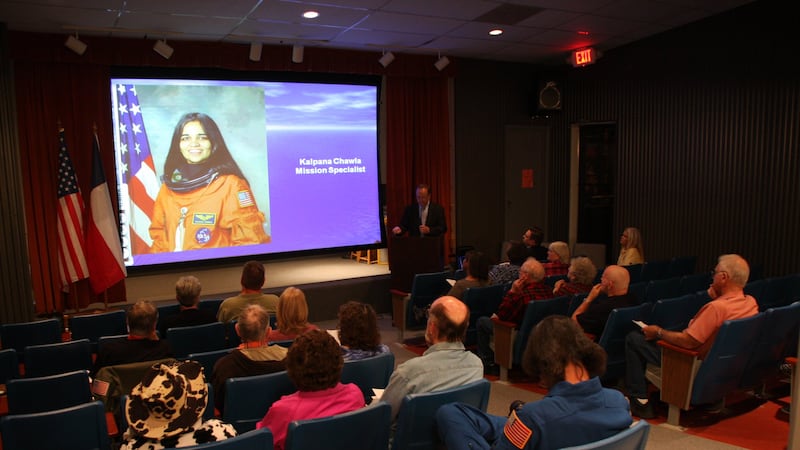 Updated: Jan. 29, 2020 at 7:01 AM CST
HEMPHILL, Texas (KTRE) - A noted aerospace educator and consultant will speak at the Patricia Huffman Smith NASA Museum as part of the 17th anniversary memorial planned for the crew of the Space Shuttle Columbia.
Brian Ewenson, who designed one of the experiments flown aboard the STS-107 mission in 2003, will deliver a keynote during Saturday's program, which will honor the seven astronauts who perished and the two volunteers who lost their lives in the recovery effort that followed.
Ewenson's experiment was among the debris recovered in Nacogdoches.
"I am particularly hit by the Columbia accident," Ewenson stated in a news release. "I had an experiment package aboard and had trained the crew in operations of our equipment."
He currently serves as executive director of Spaceport Sheboygan and has also worked for the Canadian Space Agency, Lockheed Martin's Space Day and Challenger Learning Centers.
The museum, located at 375 Sabine Street, will host a public memorial beginning at 7:45 a.m.
According to a news release, a moment of silence will be observed at the time NASA lost contact with the orbiter, followed by a reading of the crew members' names.
Visitors are invited to explore the museum's main gallery, which features displays documenting Columbia's 28 missions, artifacts donated by the crew families, scale models, a flown-in-space shuttle launch suit, and a visual account of Columbia's final mission and the recovery effort that followed. A shuttle flight deck simulator constructed by former NASA engineers allows visitors to take the controls and experience a virtual landing of the Space Shuttle.
Free admission to the museum is offered all day.
RELATED:
+ High school robotics competition to honor Columbia crew on 16th anniv. of shuttle tragedy
+ Commander's widow shares journey of faith on 15th anniversary of Shuttle Columbia tragedy
+ Release of new Shuttle Columbia book timed to coincide with 15th anniversary
+ Memorial service, robotics competition to mark 15th anniversary of Shuttle Columbia tragedy
Copyright 2020 KTRE. All rights reserved.