Heroes Flight: East Texas veterans observe Changing of the Guard, wreath laying
Published: Oct. 18, 2019 at 11:08 AM CDT
(KLTV) - It's day two of Brookshire Grocery Company's Heroes Flight in Washington, D.C. A group of East Texas veterans who fought for freedom are visiting a city that preserves it.
On Friday morning, the group visited the Arlington National Cemetery, where they observed the Changing of the Guard, as well as a wreath-laying at the Tomb of the Unknown Soldier.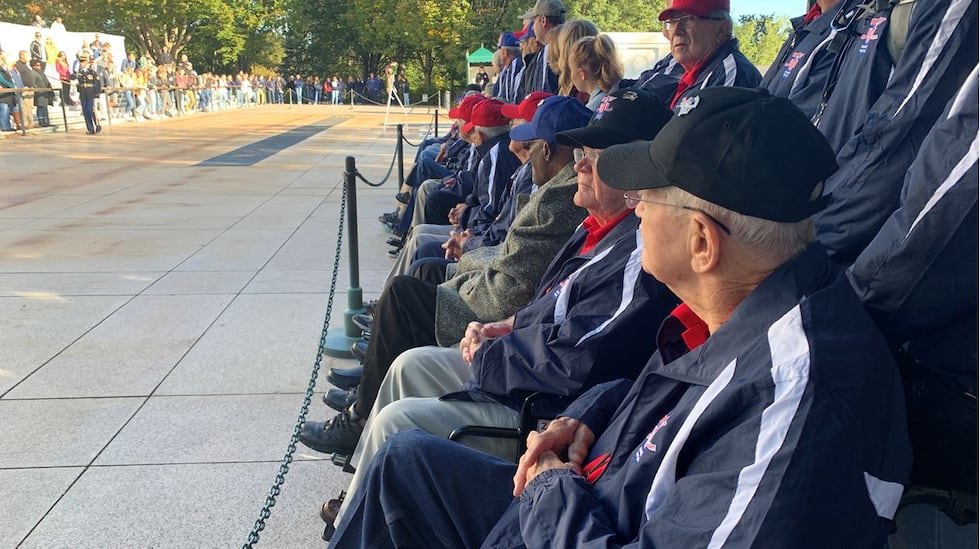 Congressman Louie Gohmert will join the group later in the day for a tour of the U.S. Capitol.
Our Blake Holland is with the heroes and will have more throughout the day on East Texas Now and tonight on KLTV 7 News at 6 and 10.
Copyright 2019 KLTV. All rights reserved.