Patrick Mahomes named AFC Offensive Player of the Month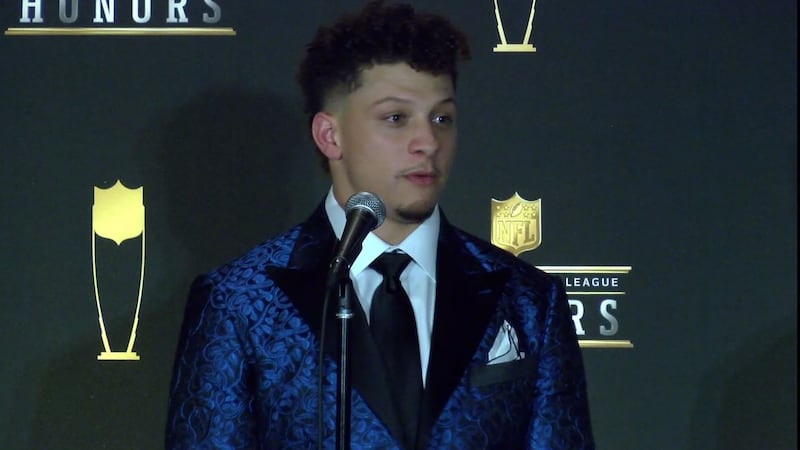 Updated: Oct. 3, 2019 at 1:50 PM CDT
TYLER, TEXAS (KLTV) - Whitehouse native Patrick Mahomes is off to another great start this NFL season.
Today the NFL announced that Mahomes was named the AFC offensive player for the month of September. Under Mahomes leadership the Chiefs are 4-0, one of only three NFL teams to still be undefeated after the first month of play. Despite not throwing a touchdown pass last week against the Lions, the East Texan led the offense on 13-play drive with just under 2 minutes in the game to beat the Lions. It was the second week in a row that Mahomes orchestrated a game-winning drive in the final 2 minutes of the game.
Through four games Mahomes is just under 68% on his passes to a league high 14 receivers. Mahomes has 10 touchdowns and has yet to throw an interception.
Copyright 2019 KLTV. All rights reserved.