Smith County Sheriff: Body of missing 3-year old found in pond
Updated: Aug. 18, 2019 at 12:21 PM CDT
SMITH COUNTY, Texas (KLTV) - The body of a 3-year old reported missing since 7 a.m. Sunday has been found.
According to the Smith County Sheriff, the body of Madison Williams was found in a pond between her house and her grandparents house.
The investigation is still open.
PREVIOUS: Smith County authorities are searching for a missing child.
The Smith County Sheriff's Office said at approximately 10 a.m. Sunday, they were called to 6404 CR 210 in the Chapel Hill area regarding a missing child. Upon arrival, deputies contacted the mother of the child and learned she had possibly been missing since approximately 7 a.m. this morning.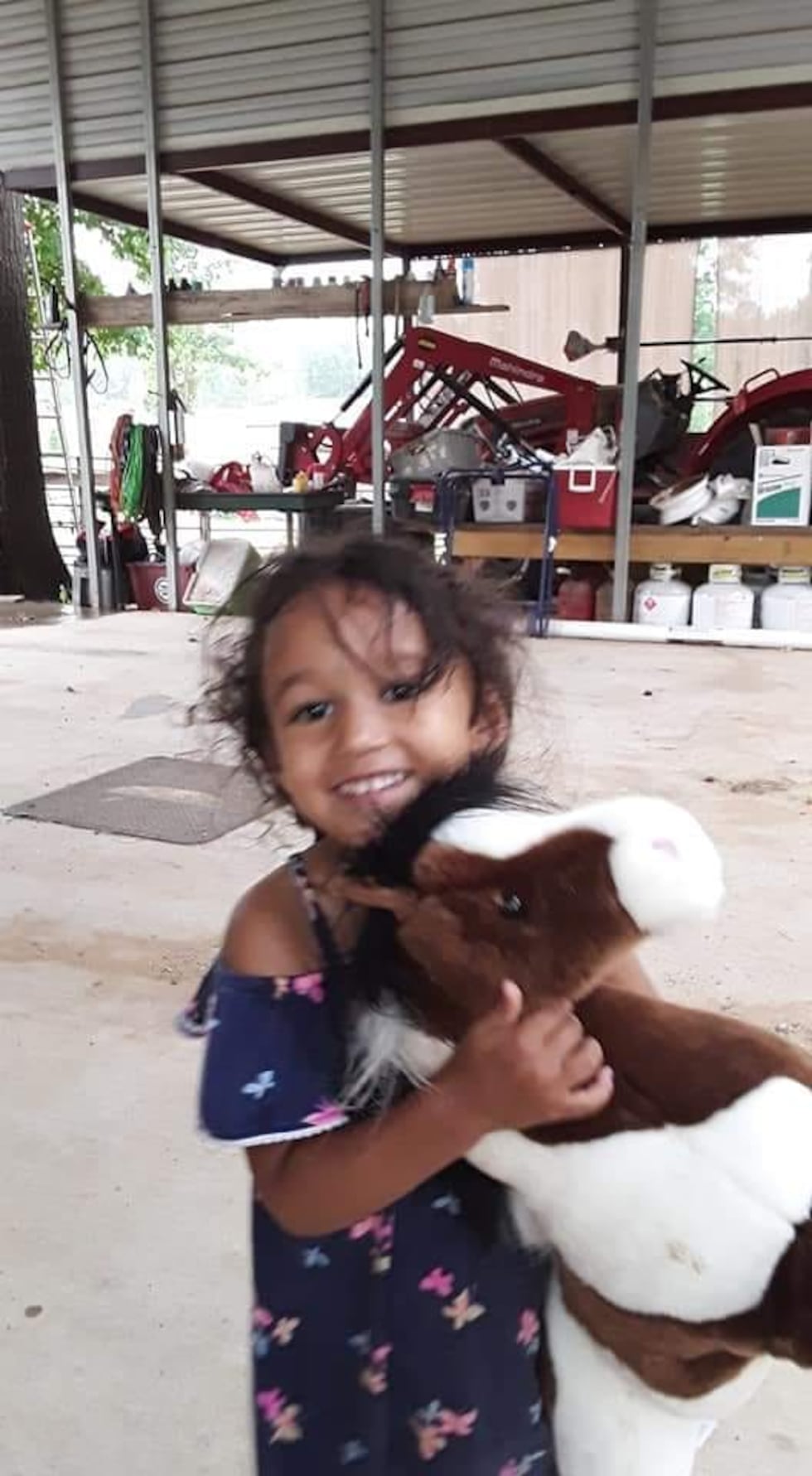 The sheriff's office said the child is identified as 3-year old Madison Williams. She was last seen wearing a black shirt and black or blue shorts.
The sheriff's office said deputies immediately began searching the area and called for additional resources. They are continuing to search the area with the assistance of Smith County investigators, Texas Game Warden, DPS, Texas Rangers, DPS Investigators, DPS Aviation, Chapel Hill Volunteer Fire Department, ESD 2, and the FBI. The investigation includes a door-to-door check of residences in the area and questioning of family and neighbors.
The sheriff's office also said drones were deployed early on without positive results. Additional off-duty personal were also activated.
The sheriff's office said a Texas Parks and Wildlife scent detecting K-9 is also en route.
If anyone has any information, they are asked to call 903-566-6600.
County Road 210 is currently blocked off to all except residents of the area.
The fire marshal and sheriff are both on the scene. They are bringing in a command center and ATV's to help with the search.
KLTV has a reporter on the scene and we will update the story with any new information we receive.
Copyright 2019 KLTV. All rights reserved.