UT Tyler expanding nursing program to fill gap in statewide nurse shortage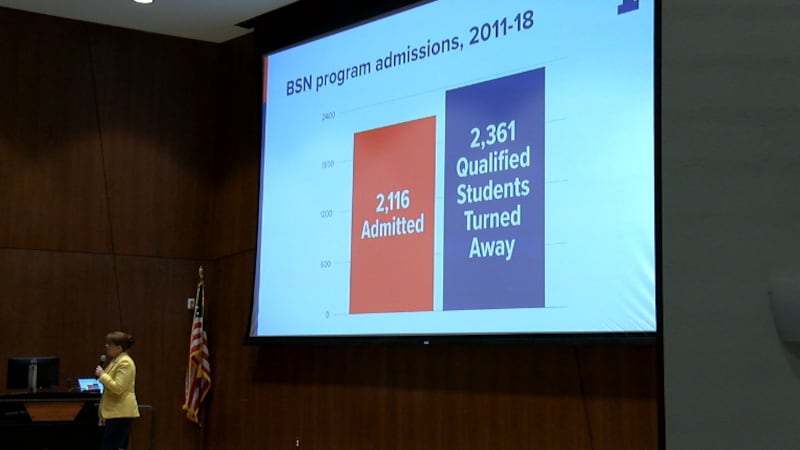 Published: Aug. 15, 2019 at 4:53 PM CDT
TYLER, Texas (KLTV) - Sixty-thousand: that's the number of nurses the state of Texas will be short by 2030, according to a projection by the Texas Center for Nursing Workforce Studies. To help close that gap, the University of Texas at Tyler announced it is expanding its nursing program to a tri-semester system.
UT Tyler announced on Thursday it was expanding its program by offering nursing curriculum during the summer, and expanding its enrollment by 180 students every 12 months.
"I love, love, love clinicals. It's the best part because you get to see the patients, you get to work with the patients," said Ryan Graham, nursing student at UT Tyler.
Ryan Graham can't wait to be a nurse. An announcement from UT Tyler giving nursing students seamless options between spring, summer, and fall semesters means he can lighten his schedule or work through the summer to join the workforce sooner.
"There's going to be more and more opportunities. It's just going to get bigger and bigger after this," Graham said.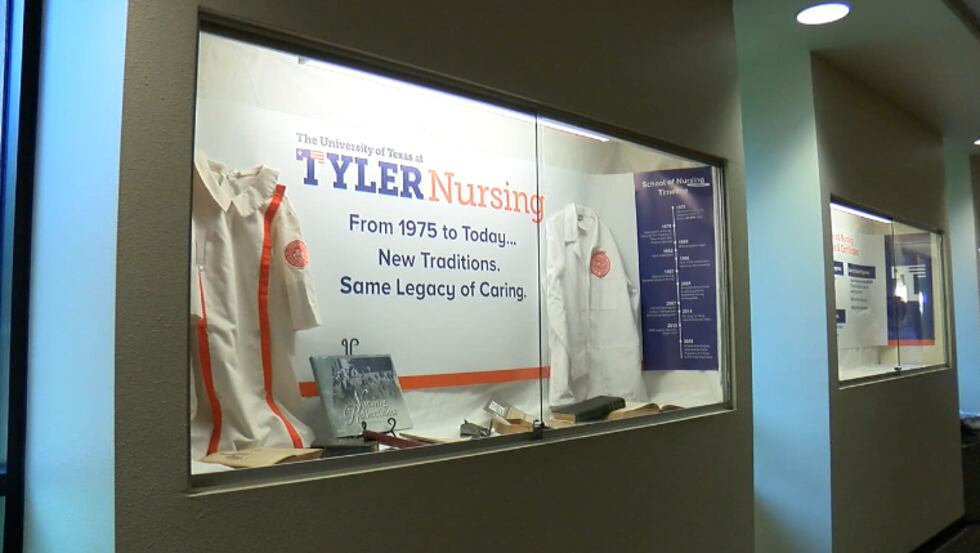 However, some students must wait for the chance. Ever year, nursing programs like UT Tyler turn down thousands of qualified students due to space constraints.
"It's heartbreaking to turn them away. They truly are, their dream is to become a nurse, and they're well qualified," said Barbara Haas, associate dean of the College of Nursing and Health Sciences. "We just have too many applicants for the number of slots available."
UT Tyler's new tri-semester system will allow 180 more students - from 360 to 540 total enrollments - every 12 months into its nursing program; that's about a 50-percent increase in its enrollment, according to Haas.
"So many nursing are at capacity, and this is going to help them achieve their goals sooner," explained Angela Preston, clinical instructor for UT Tyler. "And it's also going to fill the gap in the community for health care."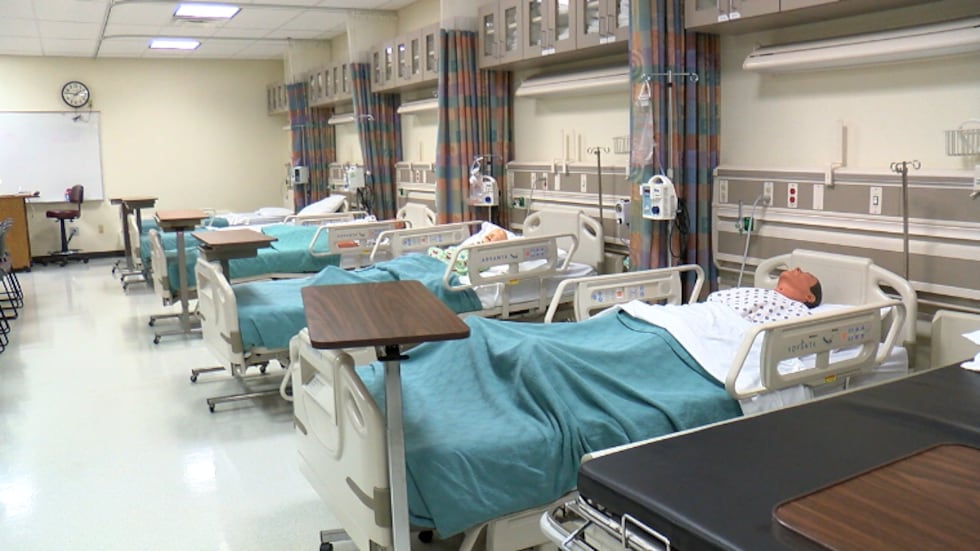 Also, having a larger pool of nurse applicants will help hospitals and clinics fill vacancies sooner.
"I've spoken to our clinical partners and they're also very exicted about this, because they're the ones trying to perform on a daily basis with inadequate numbers," Haas added.
Meaning students like Graham can fulfill their passion for helping others right in their own backyard.
"It humbles you. When you work with sick patients and they tell you afterwards, thank you for helping, thank you for today, it humbles you," said Graham. "It gives you a better experience, outlook on life."
The tri-semester system will go into effect during the fall 2019 semester.
Thursday's announcement followed another major announcement from the university in July. The university formed a partnership with Kilgore College to offer a pathway for nursing students there to earn a bachelor's degree.
Copyright 2019 KLTV. All rights reserved.