Tyler Classical Academy expanding to offer all grade levels
New building under construction will add grades 11 and 12
Updated: Apr. 25, 2019 at 5:15 PM CDT
TYLER, TX (KLTV) - An East Texas charter school is closer to serving all grade levels.
The Tyler Classical Academy on East Grande Boulevard is in the middle of its third expansion. It started seven years ago with classes for kindergarten through third grade. The first expansion added grades fourth through 10th, and the current expansion will add grades 11 and 12.
Billy Rudolph, the director of communications for Tyler Classical Academy, said Thursday the latest expansion was always in the plans.
"We did move into this building two years ago knowing that we were going to go through 12th and realizing how the class sizes were expanding, decided that we had to have a building of this size to be able to house what will eventually be up to 1,000 students in K through 12." Rudolph said.
The expansion will split the grades into two buildings with kindergarten through fifth grade in the current building and sixth through 12th grades in the new building. Rudolph says the expansion will add about 20 classrooms.
Emilee Canal has five children enrolled in Tyler Classical Academy.
"We were really looking for something that was smaller than just a local ISD, and the sad thing about Tyler is that we have some great private schools, but they price normal families out," Canal said. "We needed an option for five kids that was feasible financially but then small enough where we could be involved and it feel more like a family and a community and not like we were sending our kids to some institution."
Canal's youngest child started kindergarten last year.
"To know that she can go from kinder through 12th grade in one location is huge for me," she said.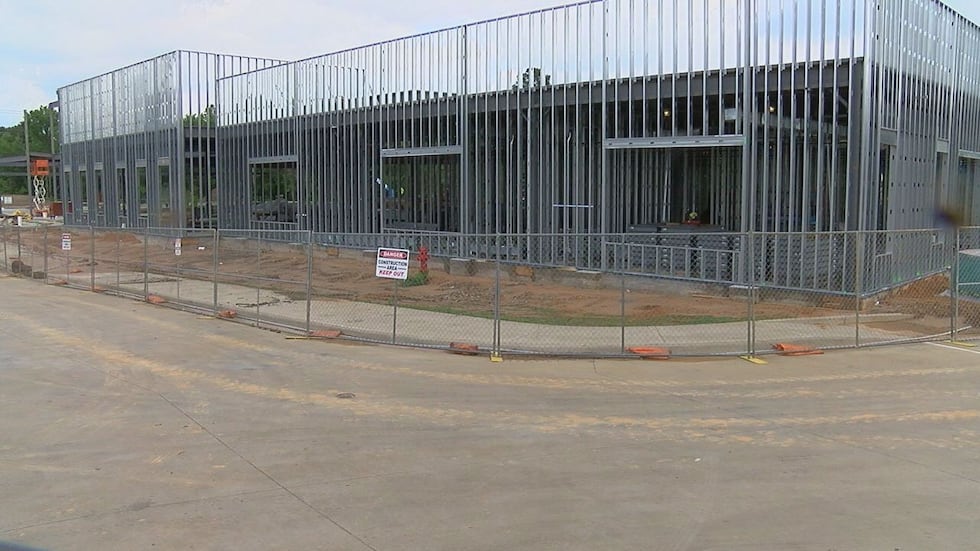 Elisabeth Schall, assistant director of Tyler Classical Academy, said there are more than 200 new students enrolled for next year.
The school is a public charter school with free tuition, and Rudolph said there are still seats open for the upper classes.
Ashlynn Cable has attended Tyler Classical Academy for eight years and is a freshman in high school. She's looking forward to being in the new building and says one of the benefits for her has been a challenging academic setting.
"It's amazing. I get challenged a lot more than I see in my public school friends. I get to do a lot of higher, especially math and reading," Cable said.
School officials believe the growth will continue, but have been surprised by how fast they've needed to expand.
"When we introduced the classical education model into this community, we anticipated that we would have some interest, but the interest we've had just over the past seven years has been beyond what we were even thinking when we decided to bring this here," Rudolph said. "Parents really have a true interest in bringing their kids to a school like this where the moral education is equal to the academic education that they're receiving."
Officials hope the new building will be ready for classes starting this fall.
Copyright 2019 KLTV. All rights reserved.