Marshall police nab Wisconsin duo accused of traveling with $59K in banded bills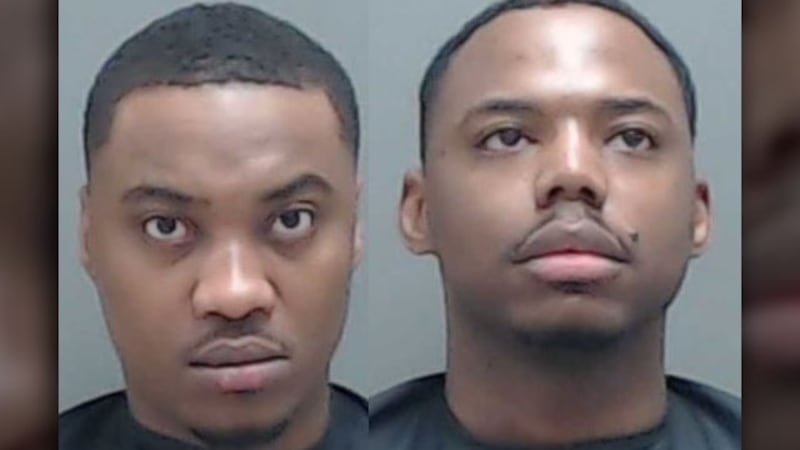 Updated: Apr. 4, 2019 at 8:12 AM CDT
MARSHALL, TX (KLTV) - Marshall police have arrested two Wisconsin men after reportedly finding nearly $60,000 in small bills during a traffic stop on Tuesday.
Jordan Lee Howard, 27, and Mickaial Sean Batchelor, 27, both of Milwaukee, are each charged with money laundering. Both are being held on $200,000 bonds.
According to an arrest affidavit obtained by KLTV, an officer made a traffic stop on a car on South East End Street at Fannin Street at 3:48 p.m. Tuesday for an obstructed rear license plate and for not wearing seat belts. The officer questioned the two men and reported they gave conflicting stories so he asked for consent to search the vehicle.
The officer found a backpack in the back hatch area of the car and reported finding several bundles of cash all bound by rubber bands in random denominations.
The money was taken to a Marshall bank and totaled to $59,990. The affidavit states that it is believed the pair are involved in the sale of drugs, due to where the money was located and the way it was banded.
Police arrested Howard and Batchelor at the scene.
Copyright 2019 KLTV. All rights reserved.