George Patton challenge coin found in East Texas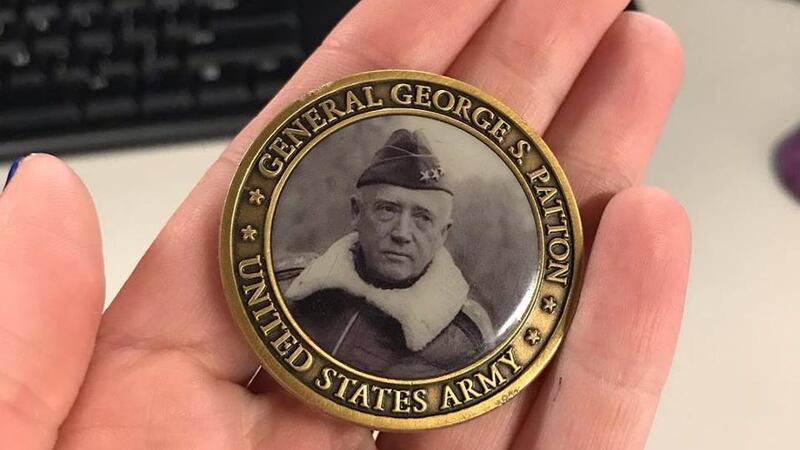 Updated: Mar. 19, 2019 at 6:25 PM CDT
TYLER, TX (KLTV) - An East Texas woman found a unique coin on the side of the road by the Caldwell Zoo more than six months ago, and she wants to find its rightful owner.
Jan Hommel, the director of the American Freedom Museum, knew exactly where the coin came from.
"Back in May of 2017, at the East Texas Salute that we have every year here at the museum," said Hommel. "George Patton Waters, who is General Patton's grandson, was here to speak to and be with the group because we were honoring our World War II veterans."
At that event, Waters went around greeting and thanking the veterans for their service.
"In thanking them for their service, he gave them this coin here," said Hommel. "These coins are used by US military men and women to depict a unit they were in or a deployment time. There were sometimes used to show excellence or to thank someone for their service. So, he distributed these coins to all the veterans that were here to thank them for their service."
She said because of the circumstances, the coins given that day would mean a whole lot to those who received them.
"It's a special coin anyway, but to have it presented by General Patton's grandson, who actually was here for the event, would make it even more special," said Hommel. "That would be great if someone would come forward and we could find out who it had been given to."
If you believe you know who the coin belongs to, contact Alex Leroux at aleroux@kltv.com.
Copyright 2019 KLTV. All rights reserved.